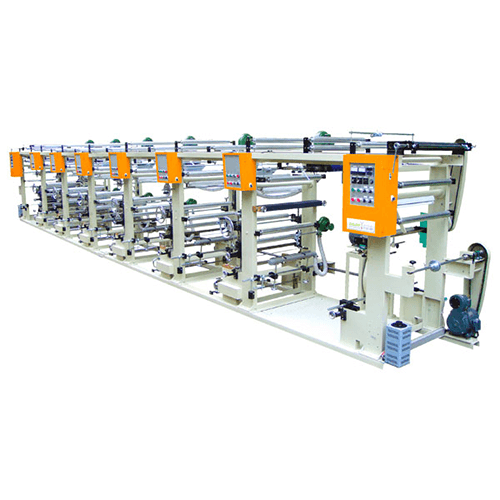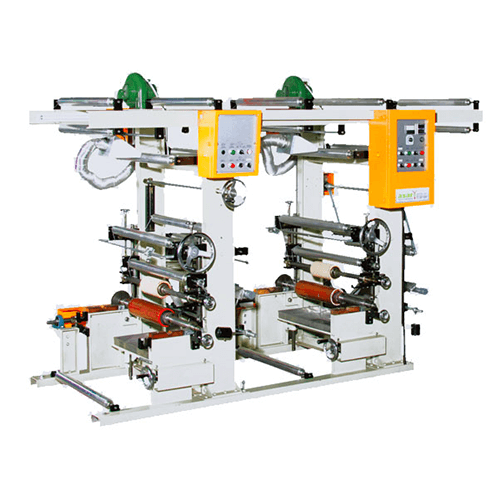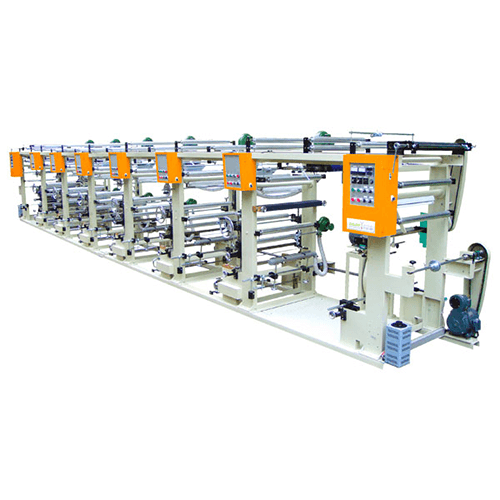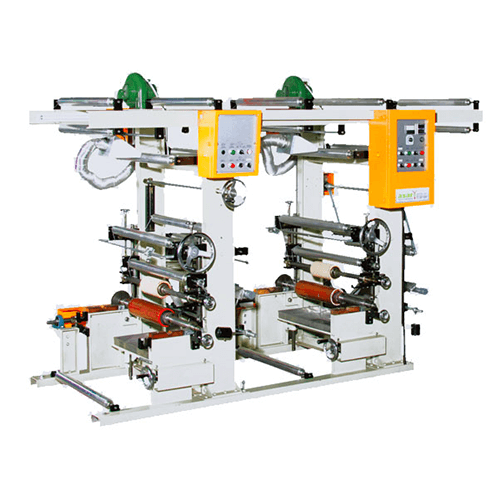 Classification :
Printing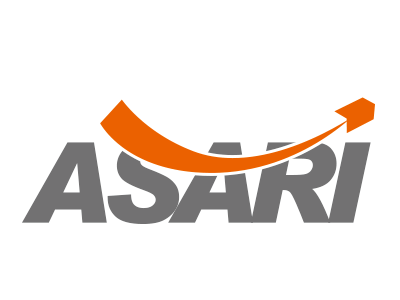 Country: Taiwan
Phone: 886-6-5933-566
Fax: 886-6-5933-567
Contact Person: Mr. Liang
• This machine is designed for printing on materials such as OPP, PE, PP, PVC, shrinkable film, wrapping paper, and aluminum foil.
• The machine uses one piece cast machine frame, EPC web guided device, and auto-tension controller to improve performance.
• Printing can performe synchronically on front and reverse.
• Printing range from 1 to 12 colors.
• Main machine is controlled and driven by AC motor with inverter, no adjustment is required and easy to operate.
• The machine will stop automatically when running out of materials.
• Great stability and continuous high speed to increase efficiency.
MODEL
ARP800
ARP1000
One Process Color Printing
1
2
3
4
5
6
7
8
Printing Speed
20~90m/min
20~90m/min
Max. Printing Width
800mm
1000mm
Printing Length
300mm~1000mm
300mm~1000mm
Thickness
0.018mm~0.2mm
0.018mm~0.2mm
Max. Winding Diameter.
750mmf
750mmf
Drying Equipment
Heater style, Two-step control, 7.2 kw for each color
AC Driving Motor
2HP
2HP
3HP
5HP
5HP
7.5HP
7.5HP
10HP
Power Required (kw)
12.4
19.6
27.5
36.2
44.9
54.6
61.8
71.7
Machine Dimension:
LxWxH (cm)
270x158
x215
405x158
x215
540x158
x215
675x158
x215
810x158
x215
945x158
x215
1080x158
x215
1215x158
x215
270x178
x215
405x178
x215
540x178
x215
675x178
x215
810x178
x215
945x178
x215
1080x178
x215
1215x178
x215
Machine Weight (kg)
1150
1700
2250
2800
3350
3900
4450
5000
1230
1780
2330
2880
3430
3980
4530
5080
Packed Dimension:
LxWxH (cm)
285x168
x233
420x168
x233
555x168
x233
690x168
x233
825x168
x233
960x168
x233
1095x168
x233
1230x168
x233
285x188
x233
420x188
x233
555x188
x233
690x188
x233
825x188
x233
60x188
x233
1095x188
x233
1230x188
x233
Gross Weight (kg)
1550
2180
2810
3420
4050
4680
5310
5920
1680
2310
2660
3550
4180
4810
54400
6050