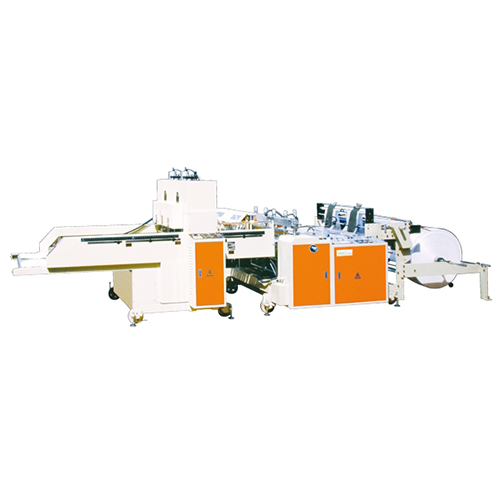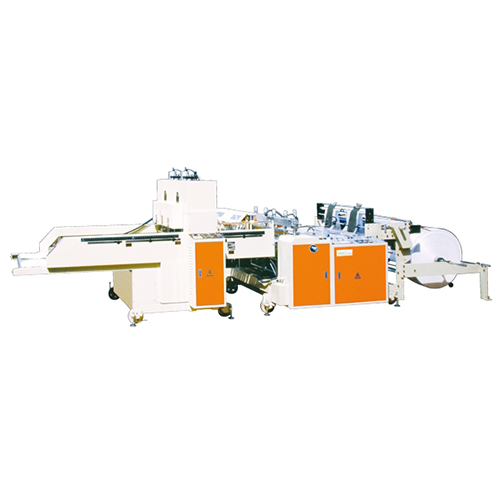 Classification :
Bag Making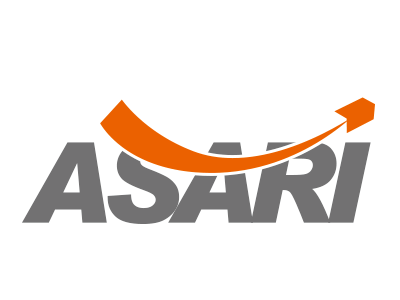 Country: Taiwan
Phone: 886-6-5933-566
Fax: 886-6-5933-567
Contact Person: Mr. Liang
Heat seal-suitable for T-shirt bags.
Dual track operation for twin lines printed bags.
HCI touch sceen for simple operation.
Sevro motor feeding control for high-speed production.
Auto-punching bags folding device.
Punch-out scraps are collected by conveyor for easy disposal.
Air blowing out feed system incorporating with bottom smoothing device. Ensure neatly bags are stacked for accurate bags gripping and punching.
Automatic punching machine use air pressure to push oil hydraulics. Easily operation, without noise.
| | | | |
| --- | --- | --- | --- |
| MODEL | AKH-500V | AKH-800V | AKH-1000V |
| Bag width (each line) | 500 mm x 1 | 400 mm x 2 | 500 mm x 1 |
| Bag Length (Max) | 300~700 mm | 300~700 mm | 300~700 mm |
| Production Speed | 120 Meter/min:150~320 Cycle/min | 120 Meter/min:150~320 Cycle/min | 120 Meter/min:150~320 Cycle/min |
| Thickness | 0.010~0.035 m/m | 0.010~0.035 m/m | 0.010~0.035 m/m |
| Main Motor | 2 HP | 2 HP | 2 HP |
| Heater | 5 KW | 7 KW | 8 KW |
| Power Requires | 7 KW | 10 KW | 12 KW |
| Air Volume & Pressure | 5 kg/cm2: 500 Ni/min | 7 kg/cm2: 700 Ni/min | 7 kg/cm2: 700 Ni/min |
| Dimension LxWx H | 625 x 120 x 175 (cm) | 625 x 185 x 175 (cm) | 625 x 205 x 175 (cm) |
| Machine Weight | 1800kgs | 2500kgs | 2600kgs |
| Packing LxWxH (cm) | 215 x 130 x 150 : 350 x 120 x 177 | 215 x 200 x 150 : 350 x 160 x 177 | 215 x 220 x 150 : 350 x 215 x 177 |
| Gross Weight | 2300 kgs | 2900 kgs | 3100 kgs |