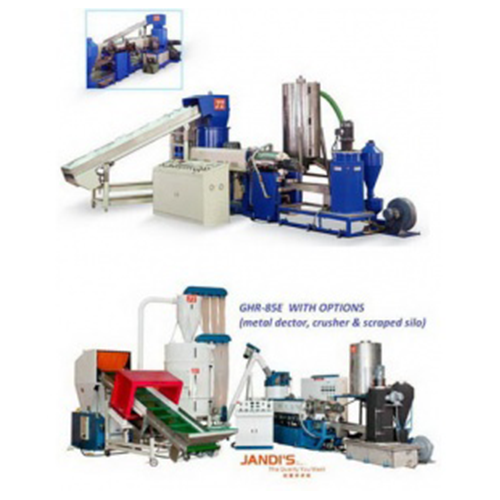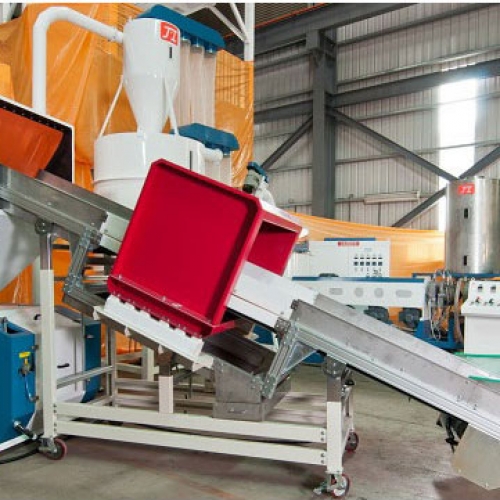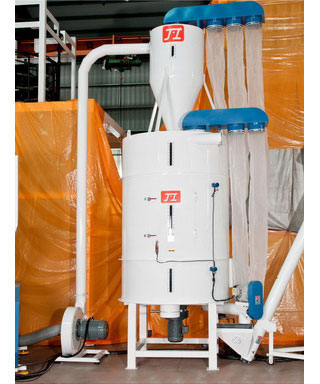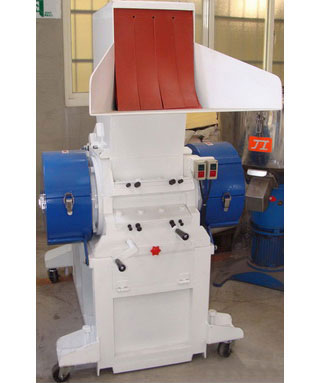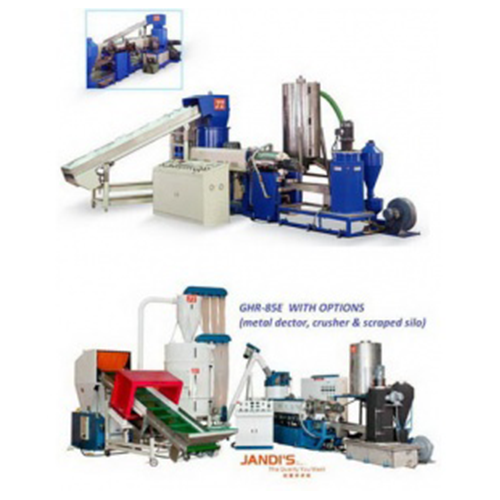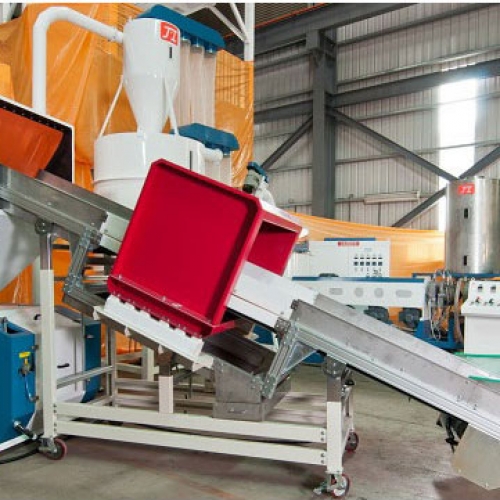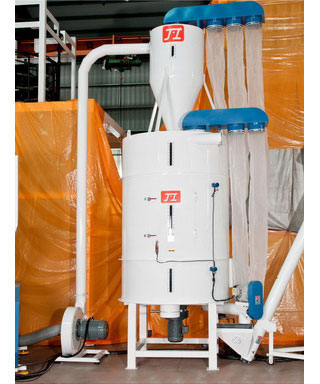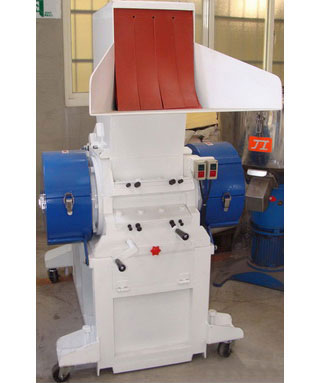 Classification :
Recycling Machine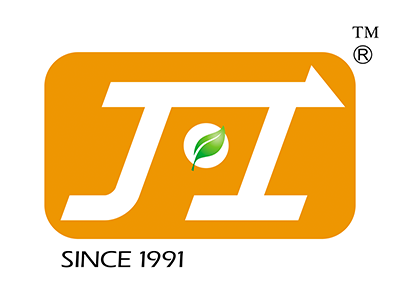 Country: Taiwan
Phone: 886-5-220-0506
Fax: 886-5-220-1955
Contact Person: Mr. Huang
DIE FACE CUTTING TYPE PLASTIC FILM RECYCLING MACHINE

MODEL

GHR65E

GHR-85E

GHR-100E

GHR-120E

MATERIAL TO BE USED

HD/LD/LLDPE & P.P.

DENSIFYING TANK

1 SET, MADE OF STAINLESS STEEL, WITH ROTARY CUTTERS

EXTRUDER SIZE

65 mm

85 mm

100 mm

120 mm

MOTOR+INVERTER

50 HP

75 HP

100 HP

125 HP

SCREEN CHANGER

1 SET, HYDRAULIC SYSTEM

MAX. CAPACITY

120 KG/HR

200 KG/HR

300 KG/HR

400 KG/HR

CONTROL PANEL

INDEPENDENT TYPE SWITCH BOARD

DRYING SYSTEM

CENTRIFUGE UNIT * 1 SET, MADE OF STAINLESS STEEL

STORAGE UNIT

1 SET, MADE OF STAINLESS STEEL

OPTIONS

CONVEYOR + METAL DETECTOR, CRUSHER, SCREW CONVEYOR,

VACUUM PUMP, PRESSURE GAUGE, 2ND EXTRUDER,

FILM ROLL FEEDER, VIBRATING SCREEN, … etc.

ADVANTAGE TO USE

CRUSHER

1) Easier to handle difference sizes (loose film, die-cut … etc.)

2) Shorter Densifying type with more even temperature

3) More stable feeding & stable extrusion output, uniform pellet sizes & better quality

* Details are available with quotation, specifications could be changed upon request.