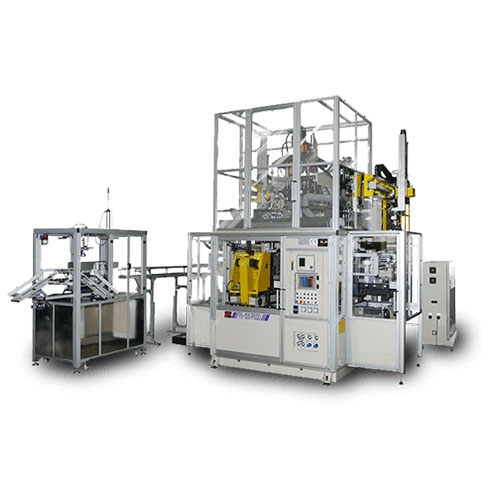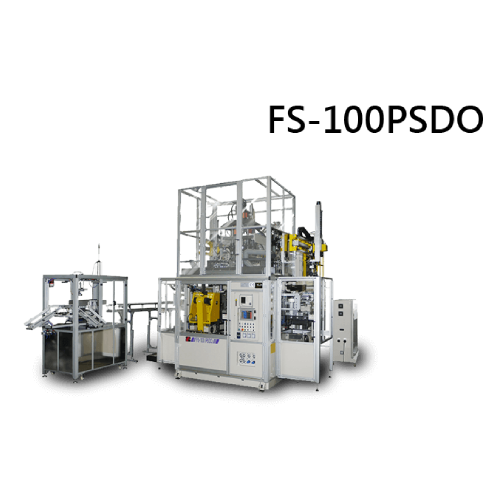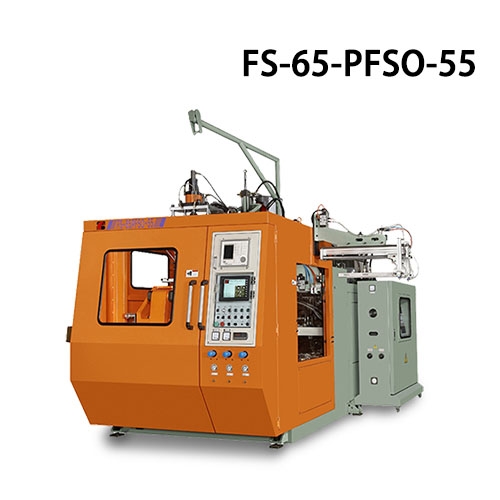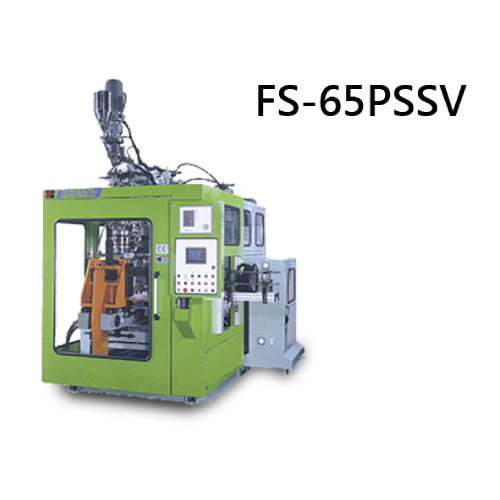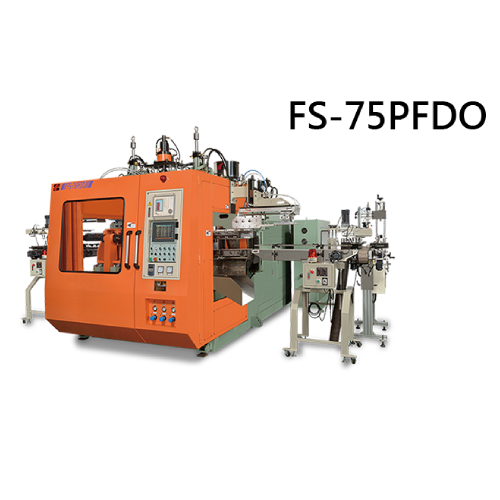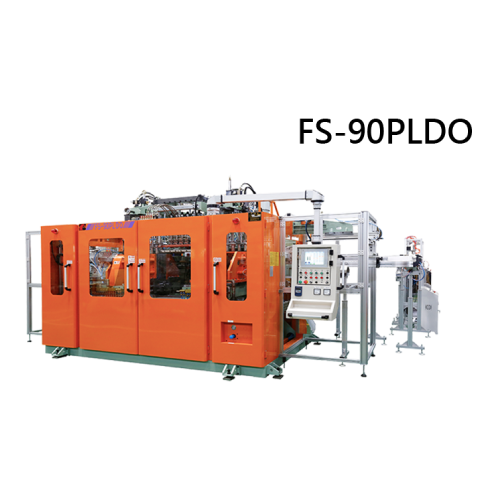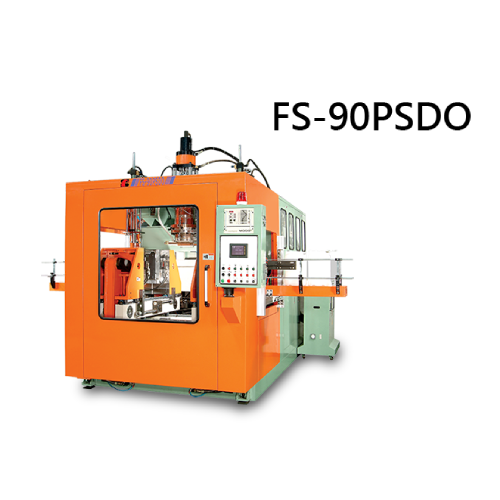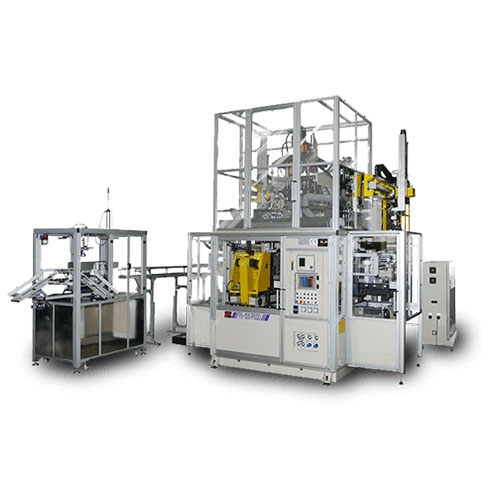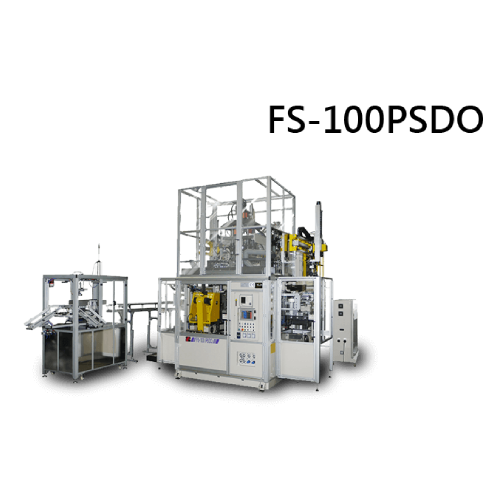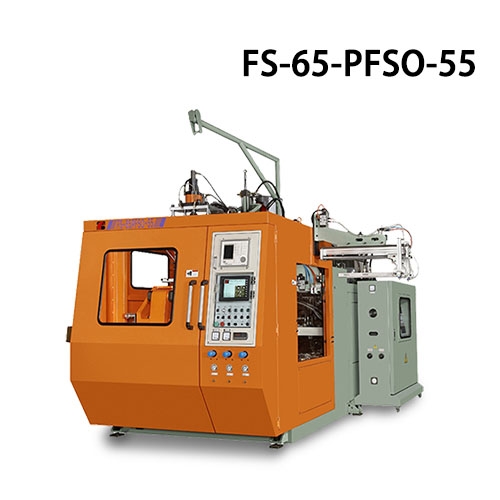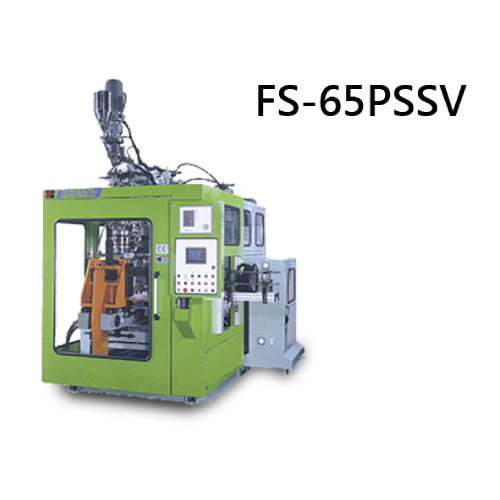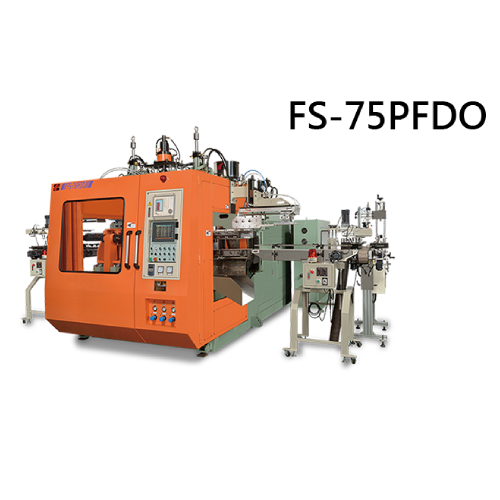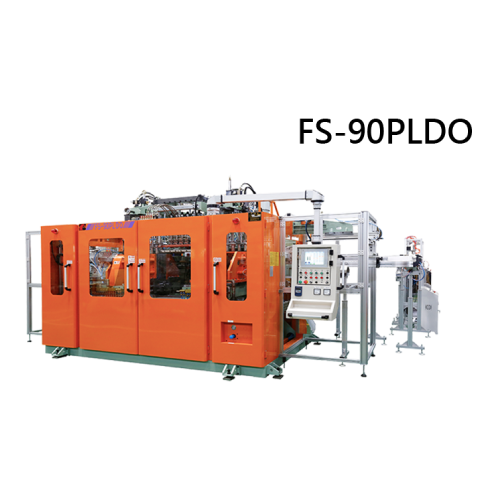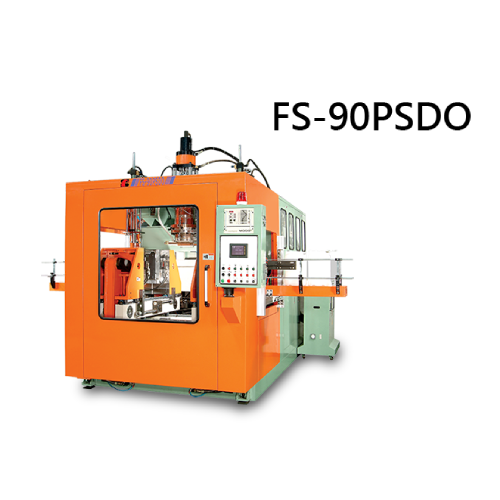 Classification :
Automatic Blow Molding Machine
Country: Taiwan
Phone: 886-4-22765071
Fax: 886-4-22765070
Contact Person: Ms. Huang
●
Curved Arms for Strong Mold Clamping, Equipped with Linear Slide Guideway, Made in Germany for Swift Movement.
●
Screw Drive in the Control of Direct-mounted Gear Box and Inverter Motor as Power Saving Feature.
●
Mold Head Unit with Head-lifted Device for Cutting Melted Material Swiftly and for Easy Alignment Adjustment.
●
Blowing Unit Driven by Hydraulic Motor for Changing Mold Easily-- Innovative Design.
●
Blowing Unit, Capable of Equipping Pre-lift Feature to Form Small Bottle Neck Precisely.
●
Close-loop System with Servo Motor and Servo Circuit for Mold Carriage Movement, as Option.
EXPOSITION OF FULL SHINE'S MACHINE MODEL

SCREW DIAMETER(M/M)
MACHINE SERIES
MOLD HEAD(DIE HEAD)
MOLD STATION
PRODUCT TYPE
FS-40
(H) Horizontal
(S) Single Mold Head
(S) Single Mold Station
(O) Original
FS-45
(P) Parallel
(D) Double Mold Heads
(D) Double Mold Stations
(C) Two Colors
FS-55
(O) Standard / Oblique
(T) Three Mold Heads
 
(D) Two Layers
FS-65
(A) Pneumatic
(F) Four Mold Heads
 
(T) Three Layers
FS-75
(L) Frontal
(E) Eight Mold Heads
 
(F) Four Layers
FS-80
(I) Lateral
 
 
(L) Six Layers
FS-90
 
 
 
(V) View Stripe
FS-100
 
 
 
(P) PC baby bottle
Example
FS-65
P
D
S
D
| | | | | | | |
| --- | --- | --- | --- | --- | --- | --- |
| MODEL | FS-40 PTSO | FS-45 PTSO | FS-55 PTSO | FS-65 PTSO | FS-75 PTSO | FS-90 PTSO |
| Material | PE/PP | PE/PP | PE/PP | PE/PP | PE/PP | PE/PP |
| Screw diameter(m/m) | 40 | 45 | 55 | 65 | 75 | 90 |
| Screw L/D ratio(L/D) | 24/1 | 24/1 | 24/1 | 24/1 | 24/1 | 28/1 |
| Screw R.P.M speed(r.p.m.) | 20-66 | 15-61 | 15-60 | 15-60 | 15-58 | 15-58 |
| Inveter motor(HP) | 5 | 7.5 | 10 | 15 | 25 | 60 |
| Oil hydraulic drive motor(HP) | 5 | 7.5 | 10 | 10 | 15 | 30 |
| Optional air compressor(HP) | 7.5 | 7.5 | 10 | 10 | 15 | 20 |
| Air pressurer(kg/cm2) | 4-6 | 4-6 | 5-7 | 5-7 | 5-7 | 6-8 |
| Clamping force(Ton) | 2.8 | 3.9 | 4.4 | 6.9 | 10 | 5.2 |
| Oil tank capacity(Gallon) | 38 | 55 | 60 | 80 | 120 | 250 |
| Nunber of heaters(ZONE) | 8 | 8 | 9 | 10 | 10 | 11 |
| Heating capacity(KW) | 8.5 | 12 | 15 | 19.3 | 21.5 | 42.8 |
| Total installed power(KW) | 16.5 | 23.5 | 32 | 39 | 52.5 | 88 |
| Extruding capacity per hour(kg/hr) | 15 | 24 | 36 | 55 | 75 | 100 |
| Dry cycle per hour(time/hr) | 1250 | 1000 | 850 | 720 | 650 | 650 |
| Product capacity(c.c./L) | 10-125 | 20-325 | 40-825 | 100-1000 | 180-1500 | 1L-3L |
| Product weight(g.) | 3-10 | 5-25 | 10-50 | 10-90 | 15-145 | 80-200 |
| Min./Max. diameter of product(m/m) | 10-45 | 20-55 | 30-55 | 30-80 | 30-95 | 60-110 |
| Extruding mouth outer diameter(m/m) | 30 | 37 | 40 | 55 | 80 | 98 |
| Mold center distance(m/m) | 75+75 | 85+85 | 100+100 | 120+120 | 120+120 | 180+180 |
| Clamping distance(m/m) | 120-230 | 130-320 | 140-410 | 150-540 | 160-670 | 160-670 |
| Length of mold capacity(m/m) | 100-210 | 146-266 | 155-590 | 160-380 | 223-426 | 288-556 |
| Width of mold capacity(m/m) | 200 | 300 | 320 | 430 | 480 | 560 |
| Machine net weight(kg) | 2800 | 3400 | 3900 | 4900 | 7900 | 8900 |
| Machine dimension(m) | 2.3*1.4*2.2 | 3*1.4*2.3 | 3*1.5*2.3 | 3.2*1.6*2.6 | 4.2*1.7*2.7 | 5.2*1.9*3.5 |
| | | | | | | |
| --- | --- | --- | --- | --- | --- | --- |
| MODEL | FS-40 PSSO | FS-45 PSSO | FS-55 PSSO | FS-65 PSSO | FS-75 PSSO | FS-90 PSSO |
| Material | PE/PP | PE/PP | PE/PP | PE/PP | PE/PP | PE/PP |
| Screw diameter(m/m) | 40 | 45 | 55 | 65 | 75 | 90 |
| Screw L/D ratio(L/D) | 24/1 | 24/1 | 24/1 | 24/1 | 24/1 | 28/1 |
| Screw R.P.M speed(r.p.m.) | 20-66 | 15-61 | 15-60 | 15-60 | 15-58 | 15-56 |
| Inveter motor(HP) | 5 | 7.5 | 10 | 15 | 25 | 40 |
| Oil hydraulic drive motor(HP) | 5 | 7.5 | 10 | 10 | 15 | 30 |
| Optional air compressor(HP) | 5 | 5 | 7.5 | 7.5 | 10 | 15 |
| Air pressurer(kg/cm2) | 4-6 | 4-6 | 4-6 | 5-7 | 5-7 | 6-8 |
| Clamping force(Ton) | 2.8 | 3.9 | 4.4 | 6.9 | 10 | 5.2 |
| Oil tank capacity(Gallon) | 38 | 55 | 60 | 80 | 120 | 250 |
| Nunber of heaters(ZONE) | 4 | 4 | 4 | 5 | 5 | 7 |
| Heating capacity(KW) | 7 | 9.5 | 12.5 | 16.8 | 18 | 20.5 |
| Total installed power(KW) | 15 | 21 | 30 | 43.5 | 48 | 62 |
| Extruding capacity per hour(kg/hr) | 15 | 24 | 36 | 55 | 75 | 100 |
| Dry cycle per hour(time/hr) | 1285 | 1030 | 880 | 720 | 650 | 650 |
| Product capacity(c.c./L) | 15-500 | 60-1000 | 150-2500 | 500-5000 | 5L-10L | 10L-20L |
| Product weight(g.) | 5-40 | 10-100 | 20-170 | 40-280 | 200-370 | 500-900 |
| Min./Max. diameter of product(m/m) | 10-75 | 20-100 | 30-140 | 50-200 | 80-260 | 150-340 |
| Extruding mouth outer diameter(m/m) | 50 | 56 | 80 | 150 | 200 | 280 |
| Mold center distance(m/m) | * | * | * | * | * | * |
| Clamping distance(m/m) | 120-230 | 130-320 | 140-410 | 150-540 | 160-670 | 160-670 |
| Length of mold capacity(m/m) | 100-210 | 146-266 | 155-590 | 160-380 | 223-426 | 288-556 |
| Width of mold capacity(m/m) | 200 | 300 | 320 | 430 | 480 | 560 |
| Machine net weight(kg) | 2500 | 3000 | 3500 | 4400 | 7300 | 8300 |
| Machine dimension(m) | 2.3*1.4*2.2 | 3*1.4*2.3 | 3*1.5*2.3 | 3.2*1.6*2.6 | 4.2*1.7*2.7 | 4.1*1.9*3.6 |
| | | | | | | |
| --- | --- | --- | --- | --- | --- | --- |
| MODEL | FS-40 PDSO | FS-45 PDSO | FS-55 PDSO | FS-65 PDSO | FS-75 PDSO | FS-90 PDSO |
| Material | PE/PP | PE/PP | PE/PP | PE/PP | PE/PP | PE/PP |
| Screw diameter(m/m) | 40 | 45 | 55 | 65 | 75 | 90 |
| Screw L/D ratio(L/D) | 24/1 | 24/1 | 24/1 | 24/1 | 24/1 | 28/1 |
| Screw R.P.M speed(r.p.m.) | 20-66 | 15-61 | 15-60 | 15-60 | 15-58 | 15-58 |
| Inveter motor(HP) | 5 | 7.5 | 10 | 15 | 25 | 60 |
| Oil hydraulic drive motor(HP) | 5 | 7.5 | 10 | 10 | 15 | 30 |
| Optional air compressor(HP) | 5 | 5 | 7.5 | 7.5 | 10 | 15 |
| Air pressurer(kg/cm2) | 4-6 | 4-6 | 5-7 | 5-7 | 5-7 | 6-8 |
| Clamping force(Ton) | 2.8 | 3.9 | 4.4 | 6.9 | 10 | 5.2 |
| Oil tank capacity(Gallon) | 38 | 55 | 60 | 80 | 120 | 250 |
| Nunber of heaters(ZONE) | 6 | 6 | 7 | 8 | 8 | 11 |
| Heating capacity(KW) | 7 | 10.25 | 13.6 | 17.5 | 19 | 33 |
| Total installed power(KW) | 15.5 | 22 | 29.5 | 37 | 50 | 67 |
| Extruding capacity per hour(kg/hr) | 15 | 24 | 36 | 55 | 75 | 100 |
| Dry cycle per hour(time/hr) | 1285 | 1030 | 880 | 720 | 650 | 650 |
| Product capacity(c.c./L) | 15-200 | 50-500 | 100-1250 | 280-1800 | 0.5L-2.5L | 1L-5L |
| Product weight(g.) | 4-25 | 5-40 | 10-100 | 20-170 | 40-170 | 80-280 |
| Min./Max. diameter of product(m/m) | 10-65 | 20-70 | 30-85 | 40-100 | 40-130 | 100-160 |
| Extruding mouth outer diameter(m/m) | 38 | 42 | 50 | 65 | 80 | 150 |
| Mold center distance(m/m) | 85 | 100 | 120 | 140 | 160 | 180 |
| Clamping distance(m/m) | 120-230 | 130-320 | 140-410 | 150-540 | 160-670 | 160-670 |
| Length of mold capacity(m/m) | 100-210 | 146-266 | 155-590 | 160-380 | 223-426 | 288-556 |
| Width of mold capacity(m/m) | 200 | 300 | 320 | 430 | 480 | 560 |
| Machine net weight(kg) | 2600 | 3200 | 3700 | 4600 | 7500 | 8500 |
| Machine dimension(m) | 2.3*1.4*2.2 | 3*1.4*2.3 | 3*1.5*2.3 | 3.2*1.6*2.6 | 4.2*1.7*2.7 | 5.2*1.9*3.5 |
| | | | | | | |
| --- | --- | --- | --- | --- | --- | --- |
| MODEL | FS-40 PDDO | FS-45 PDDO | FS-55 PDDO | FS-65 PDDO | FS-75 PDDO | FS-90 PDDO |
| Material | PE/PP | PE/PP | PE/PP | PE/PP | PE/PP | PE/PP |
| Screw diameter(m/m) | 45 | 55 | 65 | 75 | 90 | 100 |
| Screw L/D ratio(L/D) | 24/1 | 24/1 | 24/1 | 24/1 | 28/1 | 28/1 |
| Screw R.P.M speed(r.p.m.) | 15-61 | 15-60 | 15-60 | 15-58 | 15-56 | 20-65 |
| Inveter motor(HP) | 10 | 10 | 15 | 30 | 40 | 75 |
| Oil hydraulic drive motor(HP) | 7.5 | 10 | 10 | 15 | 15 | 25 |
| Optional air compressor(HP) | 10 | 15 | 15 | 20 | 30 | 30 |
| Air pressurer(kg/cm2) | 4-6 | 4-6 | 5-7 | 5-7 | 6-8 | 6-8 |
| Clamping force(Ton) | 1.5 | 4.4 | 6.9 | 10 | 13 | 26 |
| Oil tank capacity(Gallon) | 60 | 80 | 120 | 160 | 250 | 300 |
| Nunber of heaters(ZONE) | 8 | 7 | 8 | 8 | 10 | 10 |
| Heating capacity(KW) | 10 | 13.6 | 17.5 | 19 | 22 | 37 |
| Total installed power(KW) | 21.5 | 30 | 38 | 54 | 65 | 113 |
| Extruding capacity per hour(kg/hr) | 32 | 36 | 55 | 75 | 100 | 180 |
| Dry cycle per hour(time/hr) | 1030*2 | 800*2 | 720*2 | 650*2 | 650*2 | 480*2 |
| Product capacity(c.c./L) | 30-200 | 40-500 | 100-1000 | 280-2000 | 700-3000 | 2L-6L |
| Product weight(g.) | 4-20 | 5-40 | 10-65 | 20-110 | 40-180 | 110-300 |
| Min./Max. diameter of product(m/m) | 10-65 | 20-70 | 30-85 | 40-110 | 50-150 | 100-220 |
| Extruding mouth outer diameter(m/m) | 42 | 50 | 65 | 80 | 150 | 200 |
| Mold center distance(m/m) | 85 | 120 | 140 | 160 | 220 | 250 |
| Clamping distance(m/m) | 130-320 | 140-410 | 150-540 | 160-670 | 160-670 | 390-750 |
| Length of mold capacity(m/m) | 146-370 | 155-290 | 160-380 | 223-426 | 288-556 | 385-640 |
| Width of mold capacity(m/m) | 300 | 320 | 360 | 430 | 520 | 560 |
| Machine net weight(kg) | 7200 | 7600 | 8200 | 9100 | 10100 | 11900 |
| Machine dimension(m) | 3*1.4*2.3 | 3.2*2*2.8 | 3.4*3*3 | 4.4*3.1*3.1 | 5.4*3.3*3.9 | 6.4*3.5*5.6 |
| | | | | |
| --- | --- | --- | --- | --- |
| MODEL | FS-45 PFSO | FS-55 PFSO | FS-65 PFSO | FS-75 PFSO |
| Material | PE/PP | PE/PP | PE/PP | PE/PP |
| Screw diameter(m/m) | 55 | 65 | 75 | 90 |
| Screw L/D ratio(L/D) | 24/1 | 24/1 | 24/1 | 28/1 |
| Screw R.P.M speed(r.p.m.) | 15-60 | 15-60 | 15-58 | 15-58 |
| Inveter motor(HP) | 15 | 20 | 30 | 60 |
| Oil hydraulic drive motor(HP) | 10 | 15 | 15 | 30 |
| Optional air compressor(HP) | 15 | 15 | 20 | 20 |
| Air pressurer(kg/cm2) | 6-8 | 6-8 | 6-8 | 6-8 |
| Clamping force(Ton) | 4.4 | 6.9 | 10 | 5.2 |
| Oil tank capacity(Gallon) | 60 | 80 | 120 | 250 |
| Nunber of heaters(ZONE) | 11 | 13 | 13 | 11 |
| Heating capacity(KW) | 16.5 | 20.8 | 25.7 | 42.8 |
| Total installed power(KW) | 37.5 | 48 | 61 | 88 |
| Extruding capacity per hour(kg/hr) | 36 | 55 | 75 | 100 |
| Dry cycle per hour(time/hr) | 750 | 750 | 650 | 650 |
| Product capacity(c.c./L) | 30-200 | 100-500 | 300-1000 | 500-2500 |
| Product weight(g.) | 10-25 | 10-40 | 15-90 | 40-170 |
| Min./Max. diameter of product(m/m) | 20-55 | 30-55 | 30-90 | 30-90 |
| Extruding mouth outer diameter(m/m) | 37 | 42 | 50 | 75 |
| Mold center distance(m/m) | 85+85+85 | 85+85+85 | 180+180+180 | 180+180+180 |
| Clamping distance(m/m) | 140-410 | 150-540 | 160-670 | 160-670 |
| Length of mold capacity(m/m) | 155-290 | 160-380 | 243-466 | 288-556 |
| Width of mold capacity(m/m) | 430 | 480 | 520 | 560 |
| Machine net weight(kg) | 4100 | 5200 | 8300 | 9300 |
| Machine dimension(m) | 3.1*1.8*2.3 | 3.2*1.9*2.6 | 4.3*2*2.7 | 5.2*3.1*3.5 |
| | | | | | | |
| --- | --- | --- | --- | --- | --- | --- |
| MODEL | FS-40 PSDO | FS-45 PSDO | FS-55 PSDO | FS-65 PSDO | FS-75 PSDO | FS-90 PSDO |
| Material | PE/PP | PE/PP | PE/PP | PE/PP | PE/PP | PE/PP |
| Screw diameter(m/m) | 45 | 55 | 65 | 75 | 90 | 100 |
| Screw L/D ratio(L/D) | 24/1 | 24/1 | 24/1 | 24/1 | 28/1 | 28/1 |
| Screw R.P.M speed(r.p.m.) | 15-62 | 15-60 | 15-60 | 15-58 | 15-56 | 20-65 |
| Inveter motor(HP) | 7.5 | 10 | 15 | 30 | 75 | 75 |
| Oil hydraulic drive motor(HP) | 7.5 | 10 | 10 | 15 | 30 | 40 |
| Optional air compressor(HP) | 10 | 15 | 15 | 20 | 30 | 30 |
| Air pressurer(kg/cm2) | 4-6 | 4-6 | 5-7 | 5-7 | 6-8 | 6-8 |
| Clamping force(Ton) | 3.9 | 4.4 | 6.9 | 10 | 5.2 | 6.5 |
| Oil tank capacity(Gallon) | 60 | 80 | 120 | 160 | 250 | 300 |
| Nunber of heaters(ZONE) | 4 | 4 | 5 | 5 | 11 | 8 |
| Heating capacity(KW) | 9.5 | 12.5 | 16.8 | 18 | 20.5 | 36 |
| Total installed power(KW) | 22 | 28 | 37 | 53 | 63 | 114 |
| Extruding capacity per hour(kg/hr) | 24 | 36 | 55 | 75 | 100 | 180 |
| Dry cycle per hour(time/hr) | 1030*2 | 800*2 | 720*2 | 650*2 | 650*2 | 480*2 |
| Product capacity(c.c./L) | 40-500 | 65-1250 | 150-2500 | 500-5000 | 5L-10L | 10L-20L |
| Product weight(g.) | 5-40 | 10-100 | 20-170 | 40-280 | 200-370 | 500-900 |
| Min./Max. diameter of product(m/m) | 10-75 | 20-100 | 30-140 | 50-200 | 100-280 | 200-300 |
| Extruding mouth outer diameter(m/m) | 56 | 80 | 150 | 200 | 280 | 420 |
| Mold center distance(m/m) | * | * | * | * | * | * |
| Clamping distance(m/m) | 130-320 | 140-410 | 150-540 | 160-670 | 160-670 | 390-750 |
| Length of mold capacity(m/m) | 146-266 | 155-290 | 160-380 | 223-426 | 288-556 | 386-640 |
| Width of mold capacity(m/m) | 300 | 320 | 360 | 430 | 520 | 560 |
| Machine net weight(kg) | 7000 | 7400 | 7900 | 8500 | 9700 | 11500 |
| Machine dimension(m) | 3*1.8*2.5 | 3*1.9*2.5 | 3.2*2*2.8 | 4.2*2.1*2.9 | 5.2*2.3*3.7 | 5.8*3.3*4 |
| | | | | |
| --- | --- | --- | --- | --- |
| MODEL | FS-45 PTDO | FS-55 PTDO | FS-65 PTDO | FS-75 PTDO |
| Material | PE/PP | PE/PP | PE/PP | PE/PP |
| Screw diameter(m/m) | 55 | 65 | 75 | 90 |
| Screw L/D ratio(L/D) | 24/1 | 24/1 | 24/1 | 28/1 |
| Screw R.P.M speed(r.p.m.) | 15-60 | 15-60 | 15-58 | 15-58 |
| Inveter motor(HP) | 10 | 15 | 30 | 40 |
| Oil hydraulic drive motor(HP) | 10 | 10 | 15 | 15 |
| Optional air compressor(HP) | 15 | 15 | 20 | 20 |
| Air pressurer(kg/cm2) | 4-6 | 5-7 | 5-7 | 6-8 |
| Clamping force(Ton) | 4.4 | 6.9 | 10 | 13 |
| Oil tank capacity(Gallon) | 80 | 120 | 160 | 250 |
| Nunber of heaters(ZONE) | 9 | 10 | 10 | 12 |
| Heating capacity(KW) | 15 | 19.3 | 21.5 | 25 |
| Total installed power(KW) | 32 | 40 | 56.5 | 68 |
| Extruding capacity per hour(kg/hr) | 36 | 55 | 75 | 100 |
| Dry cycle per hour(time/hr) | 850*2 | 720*2 | 650*2 | 650*2 |
| Product capacity(c.c./L) | 15-300 | 50-600 | 100-1000 | 280-2000 |
| Product weight(g.) | 5-25 | 8-45 | 10-70 | 20-110 |
| Min./Max. diameter of product(m/m) | 10-55 | 20-70 | 30-90 | 40-90 |
| Extruding mouth outer diameter(m/m) | 40 | 55 | 80 | 98 |
| Mold center distance(m/m) | 85+85 | 100+100 | 120+120 | 120+120 |
| Clamping distance(m/m) | 140-410 | 150-540 | 160-670 | 160-670 |
| Length of mold capacity(m/m) | 155-290 | 160-380 | 233-426 | 288-556 |
| Width of mold capacity(m/m) | 320 | 360 | 430 | 520 |
| Machine net weight(kg) | 7800 | 8400 | 9400 | 10500 |
| Machine dimension(m) | 3.4*2.1*2.8 | 3.6*3.1*3 | 4.4*3.2*3.1 | 5.4*3.4*3.9 |
| | | | | | |
| --- | --- | --- | --- | --- | --- |
| MODEL | FS-45 PSSV | FS-55 PSSV | FS-65 PSSV | FS-75 PSSV | FS-90 PSSV |
| Material | PE/PP | PE/PP | PE/PP | PE/PP | PE/PP |
| Screw diameter(m/m) | 45/25 | 55/25 | 65/25 | 75/25 | 90/25 |
| Screw L/D ratio(L/D) | 24/1 | 24/1 | 24/1 | 24/1 | 28/1 |
| Screw R.P.M speed(r.p.m.) | 15-61/5-25 | 15-60/5-25 | 15-60/5-25 | 15-58/5-25 | 15-56/5-25 |
| Inveter motor(HP) | 7.5/2 | 10/2 | 15/2 | 25/2 | 60/2 |
| Oil hydraulic drive motor(HP) | 7.5 | 10 | 10 | 15 | 30 |
| Optional air compressor(HP) | 5 | 7.5 | 7.5 | 10 | 15 |
| Air pressurer(kg/cm2) | 4-6 | 4-6 | 5-7 | 5-7 | 6-8 |
| Clamping force(Ton) | 3.9 | 4.4 | 6.9 | 9.5 | 5.2 |
| Oil tank capacity(Gallon) | 55 | 60 | 80 | 120 | 250 |
| Nunber of heaters(ZONE) | 6 | 6 | 7 | 7 | 11 |
| Heating capacity(KW) | 11.5 | 14.5 | 18.8 | 23 | 40 |
| Total installed power(KW) | 24.5 | 31.5 | 40.5 | 54.5 | 72.5 |
| Extruding capacity per hour(kg/hr) | 30 | 42 | 61 | 81 | 106 |
| Dry cycle per hour(time/hr) | 1030 | 880 | 720 | 650 | 65 |
| Product capacity(c.c./L) | 60-1000 | 150-2500 | 500-5000 | 5L-10L | 10L-20L |
| Product weight(g.) | 10-100 | 20-170 | 40-280 | 200-370 | 500-900 |
| Min./Max. diameter of product(m/m) | 20-100 | 30-140 | 50-200 | 80-260 | 50-340 |
| Extruding mouth outer diameter(m/m) | 56 | 80 | 150 | 200 | 280 |
| Mold center distance(m/m) | * | * | * | * | * |
| Clamping distance(m/m) | 130-320 | 140-410 | 150-540 | 160-670 | 160-670 |
| Length of mold capacity(m/m) | 146-266 | 155-290 | 160-380 | 223-426 | 288-556 |
| Width of mold capacity(m/m) | 300 | 320 | 430 | 480 | 600 |
| Machine net weight(kg) | 3600 | 3800 | 4700 | 7600 | 8600 |
| Machine dimension(m) | 3*1.4*2.9 | 3*1.5*2.9 | 3.6*1.6*3.2 | 4.2*1.7*3.3 | 5.38*2.45*3.43 |
| | | | | | |
| --- | --- | --- | --- | --- | --- |
| MODEL | FS-45 PDSV | FS-55 PDSV | FS-65 PDSV | FS-75 PDSV | FS-90 PDSV |
| Material | PE/PP | PE/PP | PE/PP | PE/PP | PE/PP |
| Screw diameter(m/m) | 45/25 | 55/25 | 65/25 | 75/25 | 90/25 |
| Screw L/D ratio(L/D) | 24/1 | 24/1 | 24/1 | 24/1 | 28/1 |
| Screw R.P.M speed(r.p.m.) | 15-61/5-25 | 15-60/5-25 | 15-60/5-25 | 15-58/5-25 | 15-58/5-25 |
| Inveter motor(HP) | 7.5/2 | 10/2 | 15/2 | 25/2 | 40/2 |
| Oil hydraulic drive motor(HP) | 7.5 | 10 | 10 | 15 | 15 |
| Optional air compressor(HP) | 5 | 7.5 | 7.5 | 10 | 15 |
| Air pressurer(kg/cm2) | 4-6 | 5-7 | 5-7 | 5-7 | 6-8 |
| Clamping force(Ton) | 3.9 | 4.4 | 6.9 | 9.5 | 13 |
| Oil tank capacity(Gallon) | 55 | 60 | 80 | 120 | 250 |
| Nunber of heaters(ZONE) | 8 | 10 | 10 | 10 | 12 |
| Heating capacity(KW) | 14.5 | 18.8 | 20.3 | 25 | 36 |
| Total installed power(KW) | 27.5 | 36.5 | 43 | 57 | 80 |
| Extruding capacity per hour(kg/hr) | 30 | 42 | 61 | 81 | 106 |
| Dry cycle per hour(time/hr) | 1030 | 880 | 720 | 650 | 650 |
| Product capacity(c.c./L) | 40-500 | 100-1250 | 280-1800 | 0.5L-2.5L | 1L-5L |
| Product weight(g.) | 5-40 | 10-100 | 20-170 | 40-170 | 100-160 |
| Min./Max. diameter of product(m/m) | 20-70 | 30-85 | 40-100 | 40-130 | 100-160 |
| Extruding mouth outer diameter(m/m) | 42 | 50 | 65 | 80 | 150 |
| Mold center distance(m/m) | 100 | 120 | 140 | 160 | 200 |
| Clamping distance(m/m) | 130-320 | 140-410 | 150-540 | 160-670 | 160-670 |
| Length of mold capacity(m/m) | 146-266 | 155-290 | 160-380 | 223-426 | 288-556 |
| Width of mold capacity(m/m) | 300 | 320 | 430 | 480 | 560 |
| Machine net weight(kg) | 3700 | 3900 | 4800 | 7700 | 8700 |
| Machine dimension(m) | 3*1.6*2.9 | 3*1.7*2.9 | 3.6*1.8*3.2 | 4.2*1.9*3.3 | 5.2*2.1*4.1 |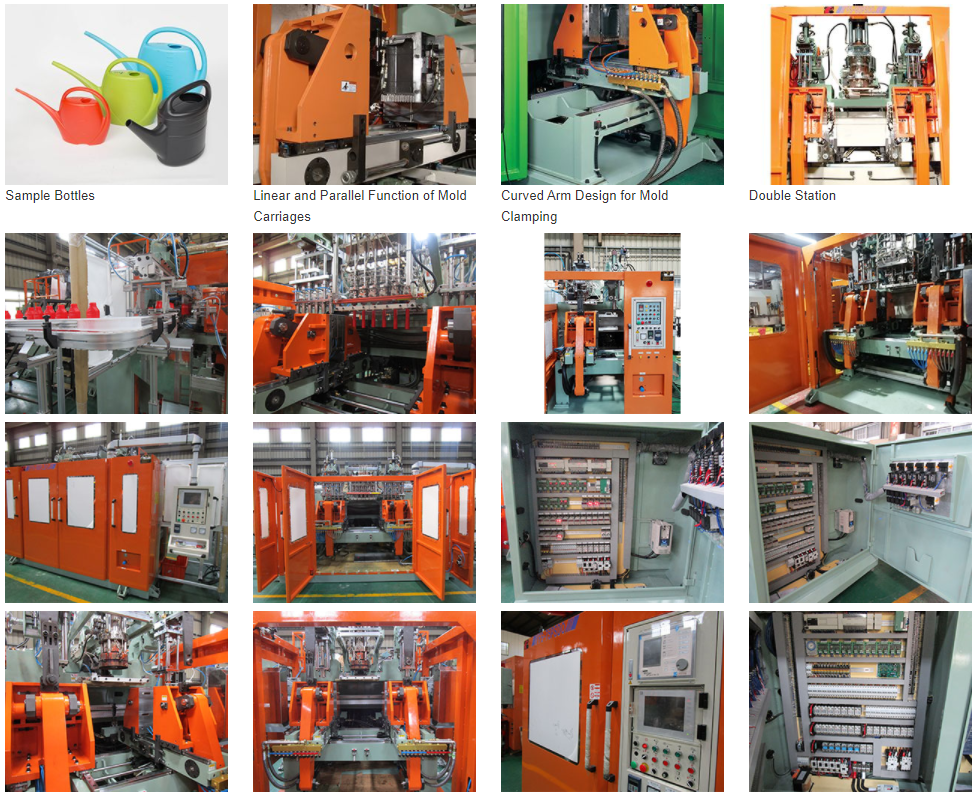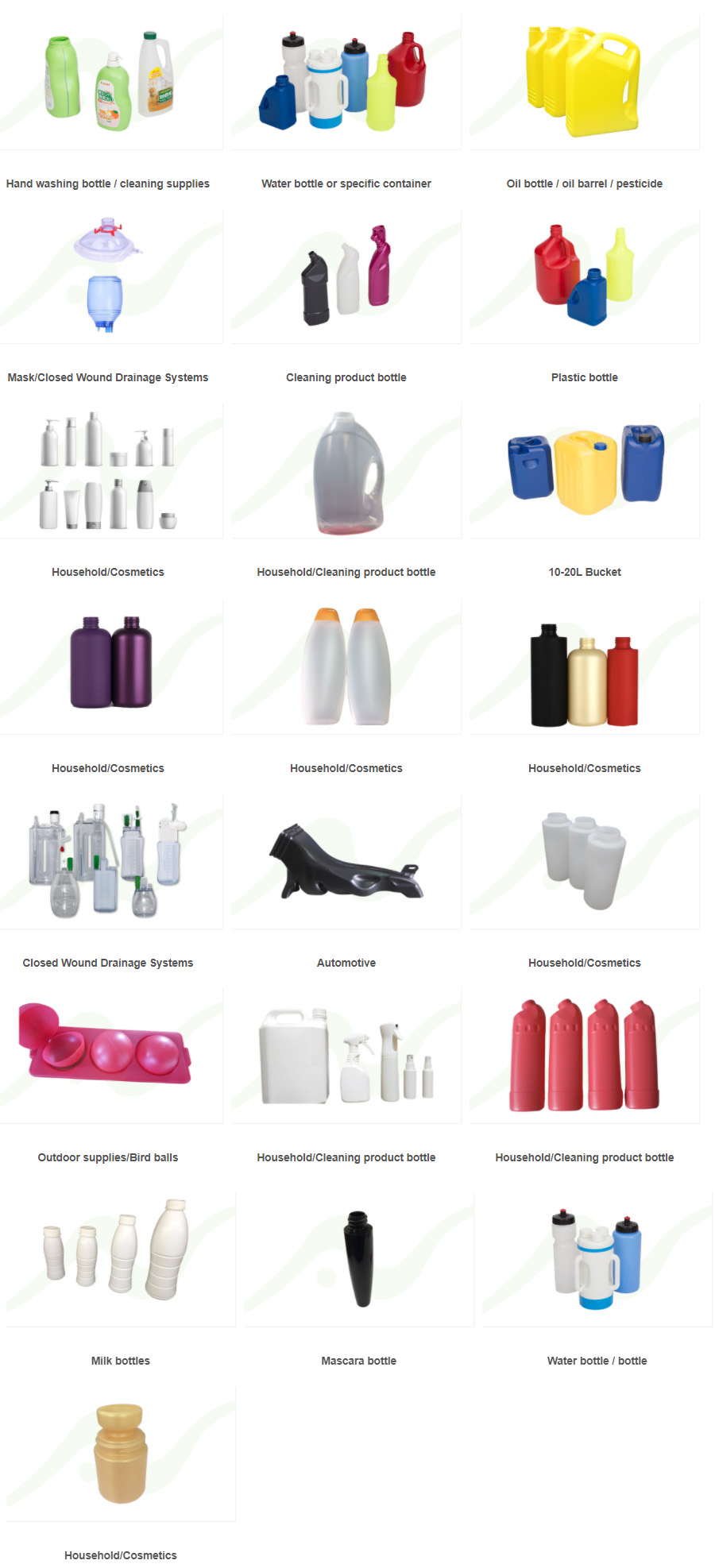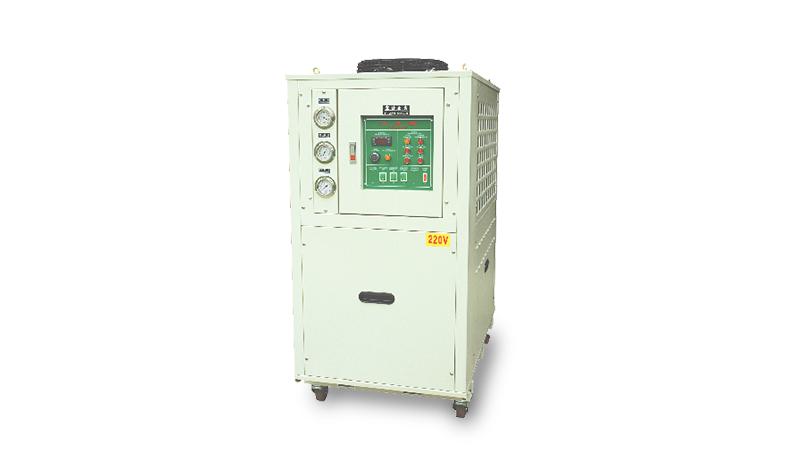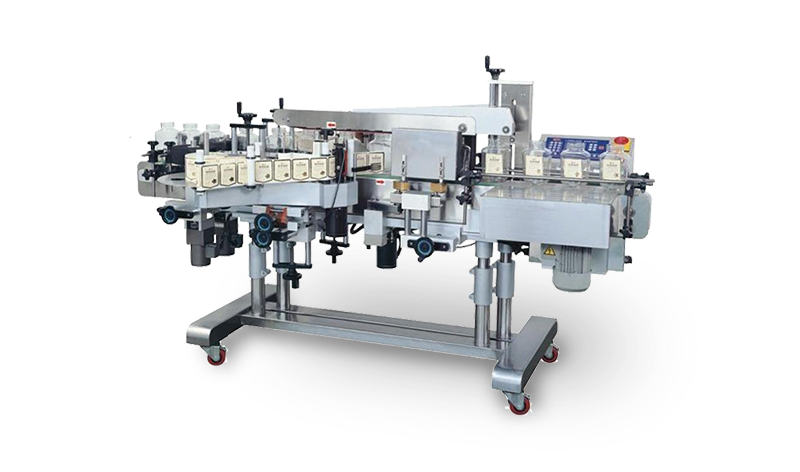 AIR COOLING CHILLER AUTO 2 SIDE LABELING MACHINE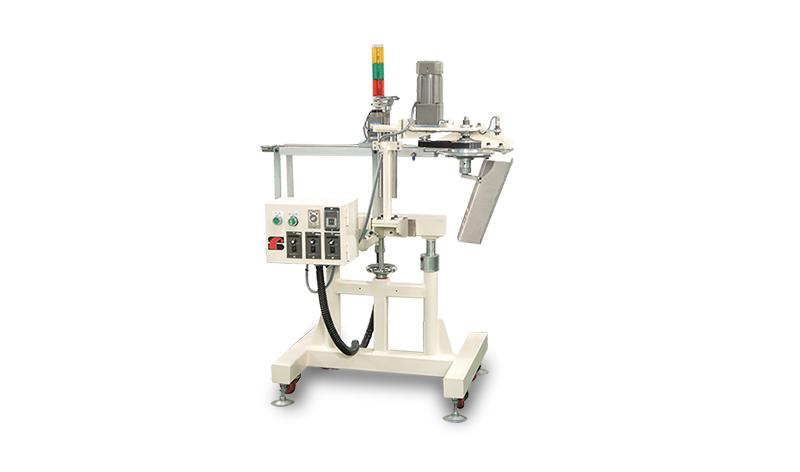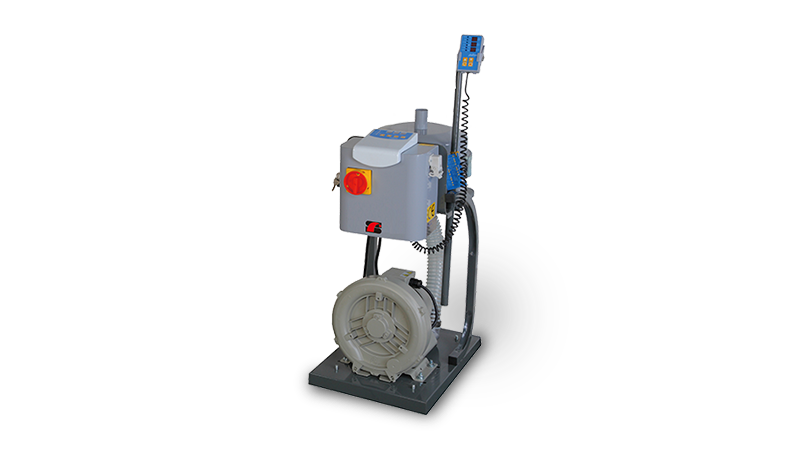 AUTO JAR NECK CUTTING MACHINE AUTO LOADER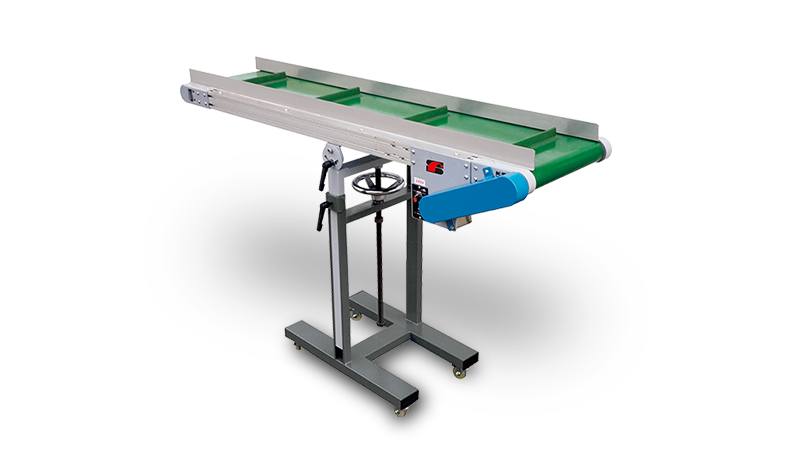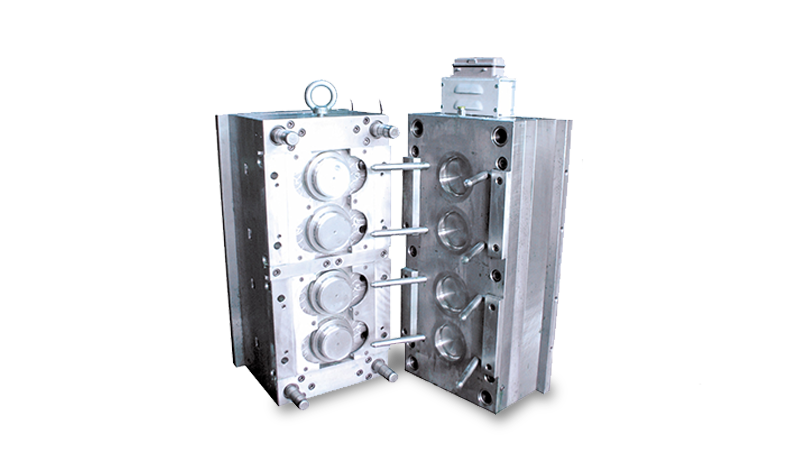 BELT TYPE CONVEYOR BLOW MOLD & INJECTION MOLD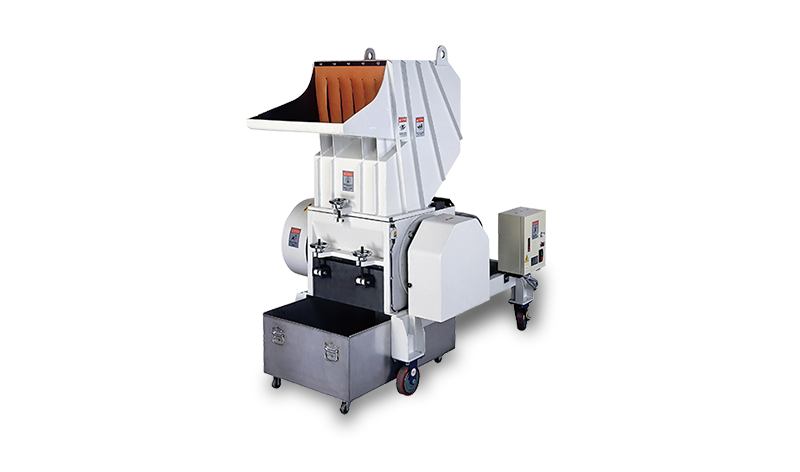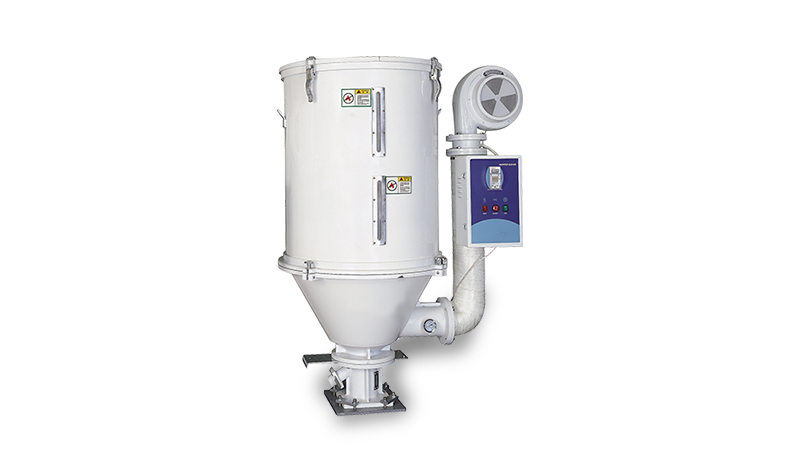 CRUSHER HOPPER DRYER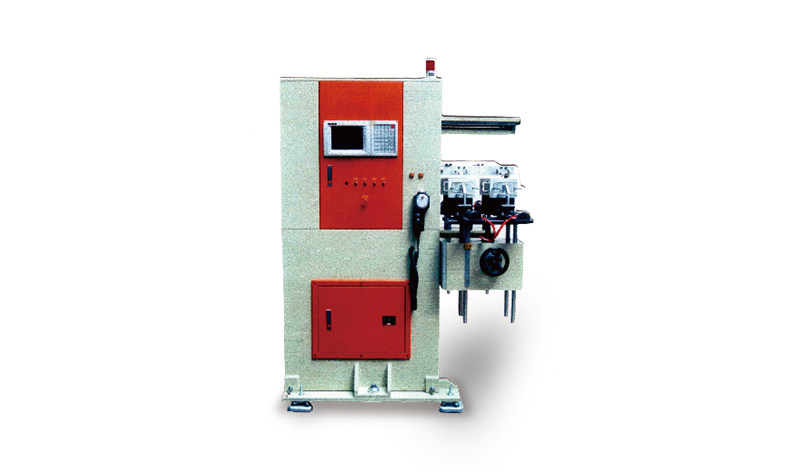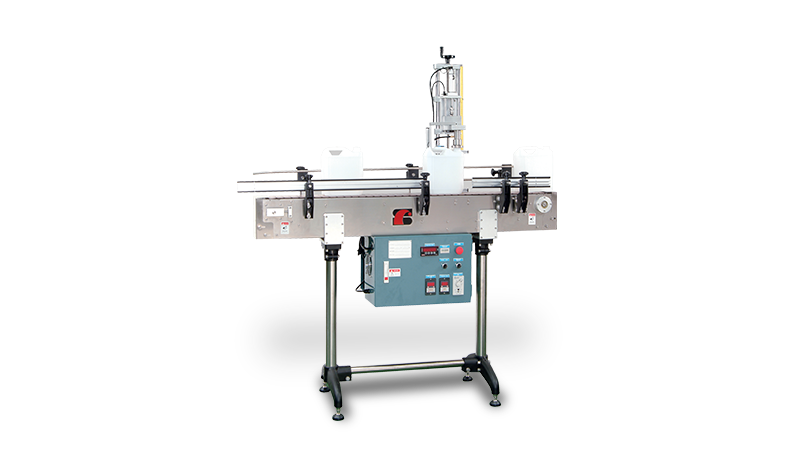 IN MOLD LABELING MACHINE LEAKING TESTER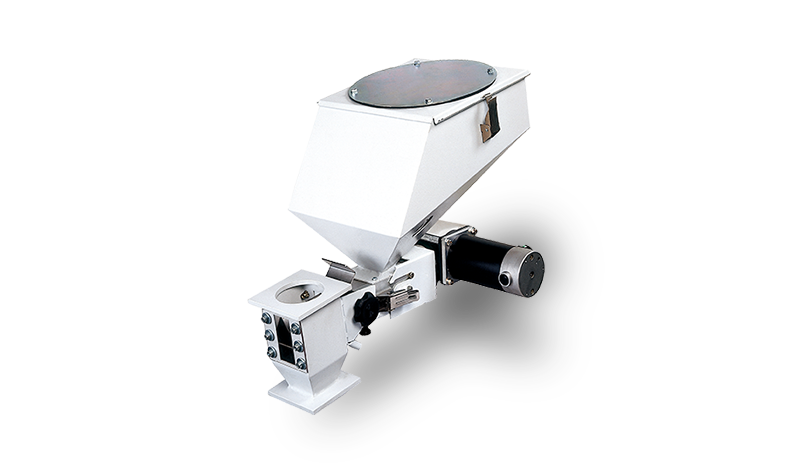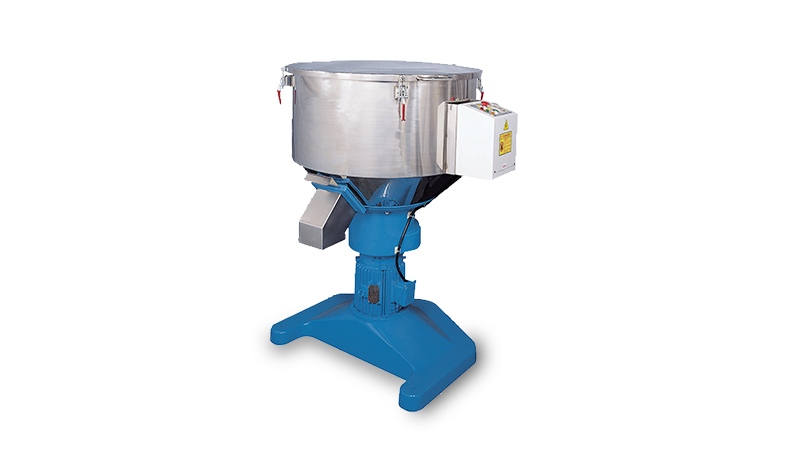 MASTER BATCH FEEDER MIXER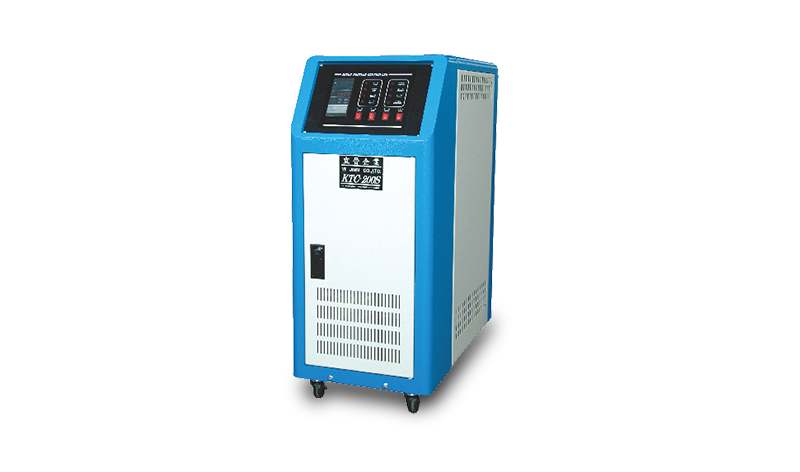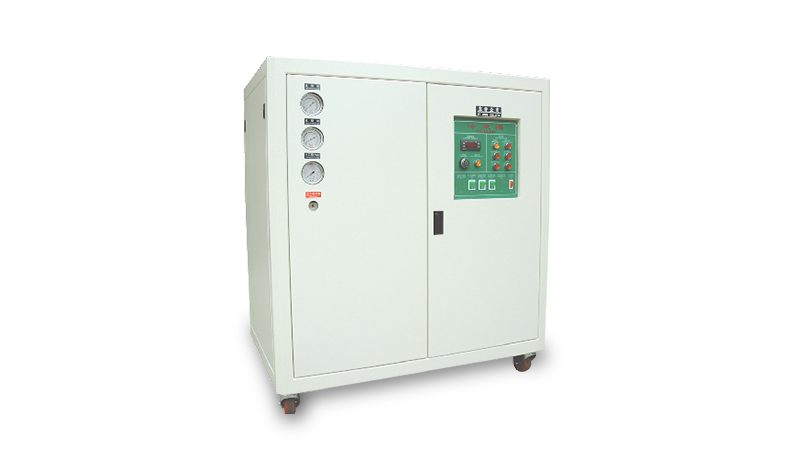 MOLD TEMPERATURE CONTROLLER WATER COOLING CHILLER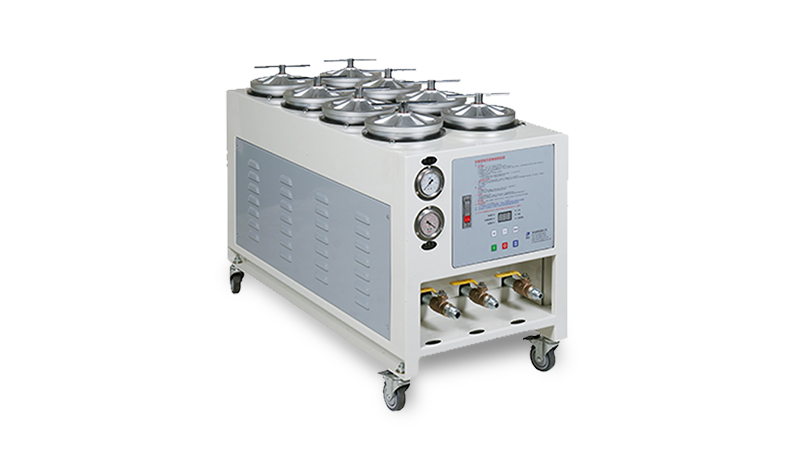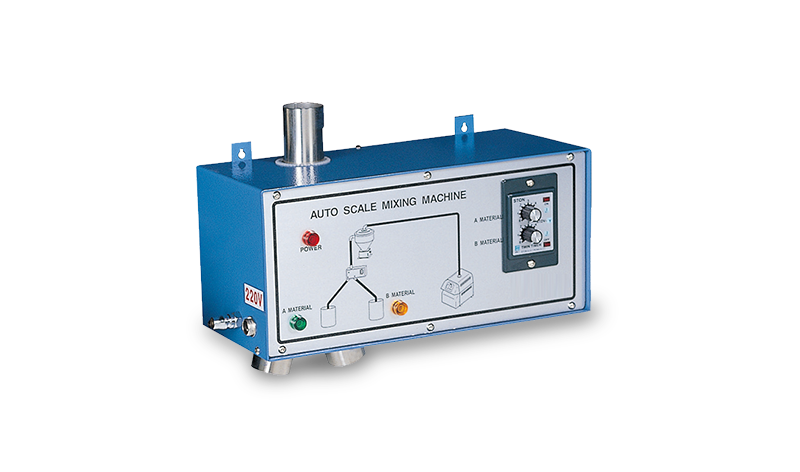 PRECISE OIL FILTER PROPORTIONAL DEVICE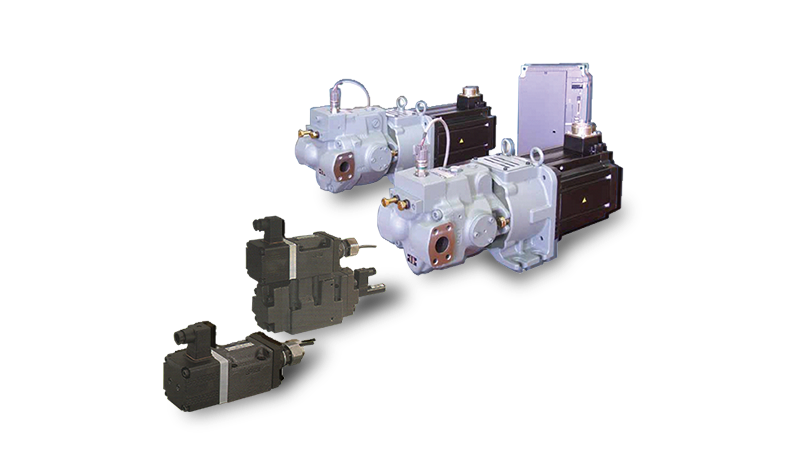 SERVO MOTOR SYSTEM