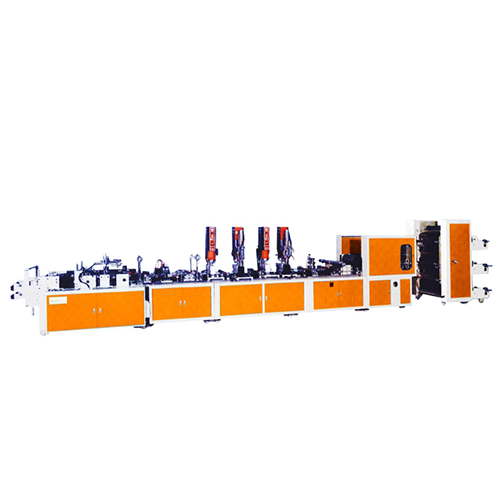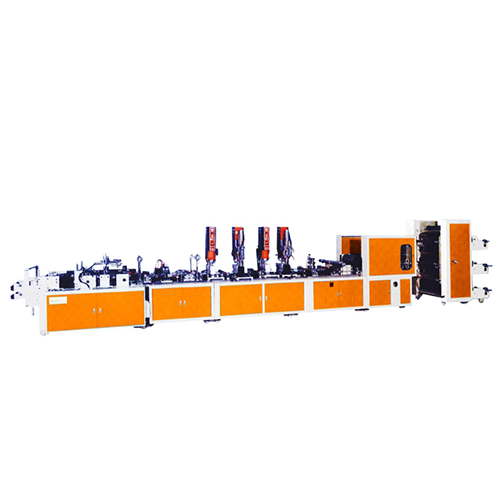 Classification :
Bag Making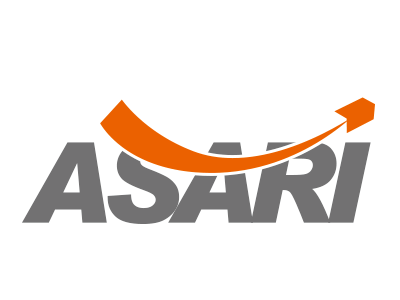 Country: Taiwan
Phone: 886-6-5933-566
Fax: 886-6-5933-567
Contact Person: Mr. Liang
This machine is designed especially for all kinds of 3-layer photo pocket, name card pocket and all kinds of data pocket. It may be completed on fully automatic production from material in-feeding to finish product which will save labor cost and increase production capacity.
This machine uses high quality and high performance parts to incorporate with all kinds of controlling and monitoring systems. If there is any trouble presented on the machine during operation, it will automatically stop and alarm to avoid wasting raw material and to protect the machine.
The sealing equipment is of special movable silicon ring belt design this may enable the data pocket to be in different specifications and types. The purpose of application covers a wide range.
The sealing equipment uses multiple sets of ultrasonic sealer to ensure sealing for product to be elegant, tighten and trim.
In-feeding stand uses auto edge tracing device and auto tension controller, it is easy and convenient to operate.
Corner rounding mould may be added to the machine, which incorporates computer cutting operation will be able to make round-corner photo pocket.
MODEL
AKN-18-700-4SP
AKN-18-700-6SP
Max-Cutting Size (WxL)
L:250-550 W:150-600 mm
Film Thickness
0.035~0.12 mm
Output
30~80 pc/min
Driving Motor
8 HP
Heater
2.0 KW
Power Required
6 KW
12 KW
Machine Dimension
(LxWxH)
7120x1530x1900 mm
Machine Weight
8000 KG
8500 KG