FCS Innovative Model GENTREX - Master the Code for the Path to Net Zero Emissions
---
Net-zero carbon emission trend brings opportunities to FCS
Global warming and climate change have made net-zero carbon emissions a global and common issue. Faced with high carbon emissions, companies propose that ESG should clarify the net zero trajectory and action path to achieve the set goals. Driven by this wave, many equipment, process and material manufacturers are making active efforts in response to the new opportunities brought by this transformation. Manufacturers need to achieve consumer preferences for product appearance refinement and shape, meet environmental protection and safety standards for materials, and consider energy saving, clean, high yield, easy recovery and other conditions and input costs in the production process, so they are faced with multiple challenges.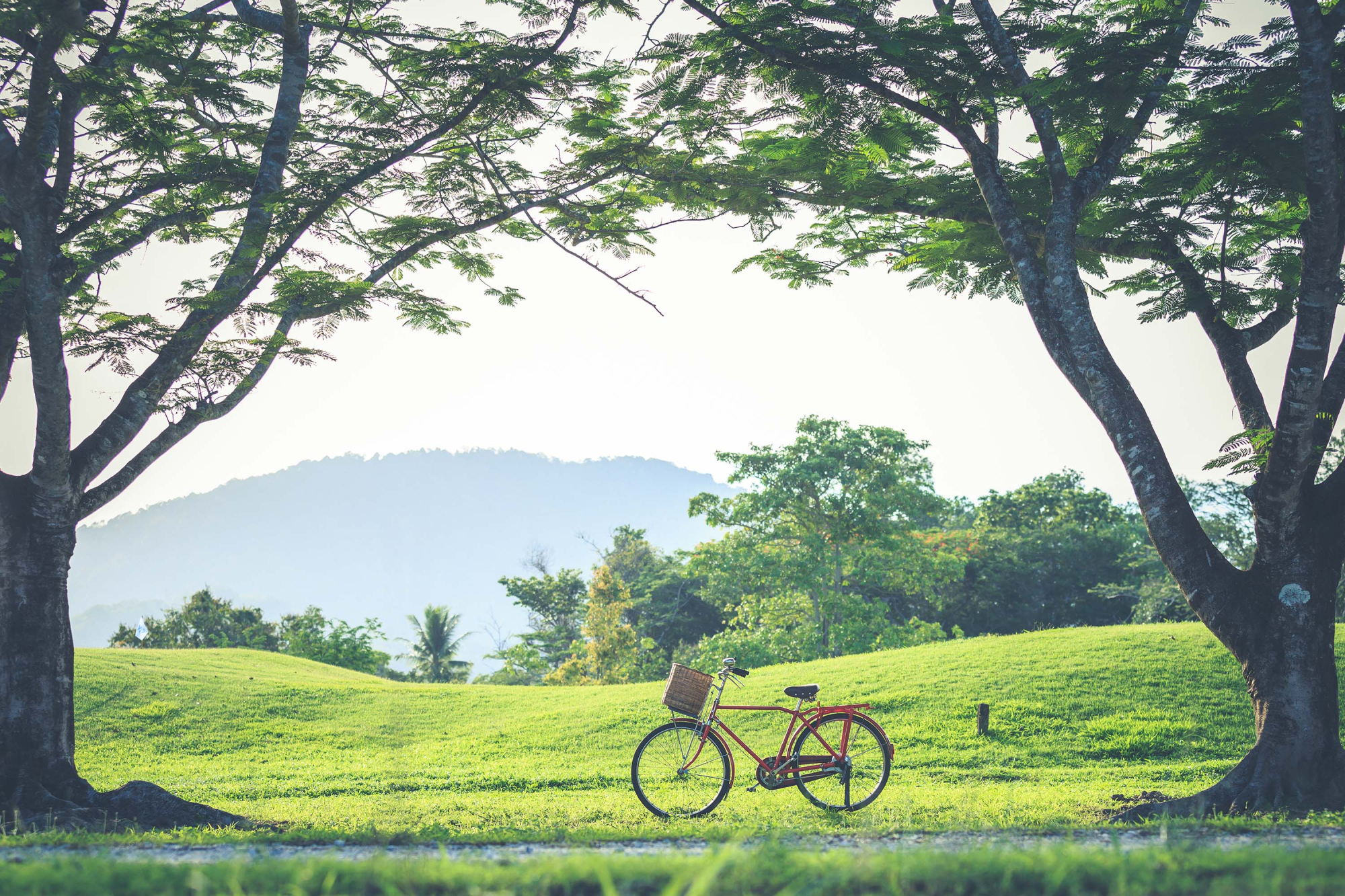 Take the transportation equipment industry as an example, in order to reduce the overall carbon emissions and achieve "lightweight development", that is, to reduce the weight of the car body and interior is the main requirement and goal, most companies in the automotive industry replace steel or glass with composite plastics, carbon fiber and other materials; companies in the bicycle industry only change the material used for spare parts and adopt hollow technology. Faced with various new material applications, equipment manufacturers must also continue to develop the corresponding machine performance.
FCS innovative model provides solutions for transformation to net zero emissions
As a manufacturer of injection molding machines, FCS Group provides differentiated molding technology integration and consulting services in addition to the optimized machine speed, quality and energy consumption. The "multi-component injection application technology" that FCS has studied for 39 years has also attracted more attention in recent years. The two-component injection molding machine with a specific mold can replace the traditional multi-task compound mold and post-processing process to mold two-color, two-material or multi-color products, so that automated production can be easily imported. It can also provide up to 6 groups of customized injection services according to various industrial characteristics, product complexity or material differences, greatly reducing the cost of manufacturing plant's input in workshop space, manpower, and equipment. By 2022, the cumulative sales amount of FCS's FB series multi-component injection molding machine exceeded NTD 17 billion.

Figure: Plastic injection molding is applied in bicycle accessories
FCS also successfully developed the "multi-functional physical foam injection molding system" in collaboration with TienKang (TK), the leader in the plastic and rubber machinery industry, and named the brand GENTREX. The system is especially suitable for the production of various parts of "thermoplastic elastomer micro-foaming" with "zero carbon emission". It is widely used, covering parts that need shock absorption, cushioning or comfort functions in footwear, bicycle, automotive and other industries. It provides a "net-zero transformation" solution for the transportation and sporting goods industry. With the system, people can enjoy the comfortable ride or walk in the mountains at the same time. Therefore, the mission of protecting the earth is taken into account.
Figure: FCS built GENTREX brand in collaboration with TienKang
Mucell Micro-foaming Injection Molding System
"Micro-foam injection molding" is one of the important developments and applications that have attracted much attention in recent years. Specifically, the "chemical foaming" process has been in use for many years. However, the chemical additives added to plastics (EVA), such as foaming agents, crosslinkers, and stabilizing agents, after heated and catalyzed, produce bubbles and release considerable greenhouse gases such as carbon dioxide (CO2) and some methane (CH₄). For example, in the shoe industry, the huge demand for global soles and process emissions will have a great impact on the earth's environment. The GENTREX system developed by FCS and TK is a "physical foaming" process, which uses MuCell supercritical micro-foaming equipment of TREXEL in the United States. The system successfully integrates the Know-How and technical advantages of the three parties, and evenly mixes the molten thermoplastic elastic plastic with substance (N₂) supercritical fluid. After injection into the molding chamber, dense bubble holes (density up to 0.18-0.25) can be obtained by moderate pressure relief, creating a zero-carbon sole manufacturing process to solve the problem of greenhouse gas emissions in the aforementioned chemical foaming. The foaming raw material nitrogen (N₂) is a non-greenhouse gas, which is taken from nature and returns to the nature, without impact on the environment. It provides a complete alternative solution for the path to net-zero carbon emissions.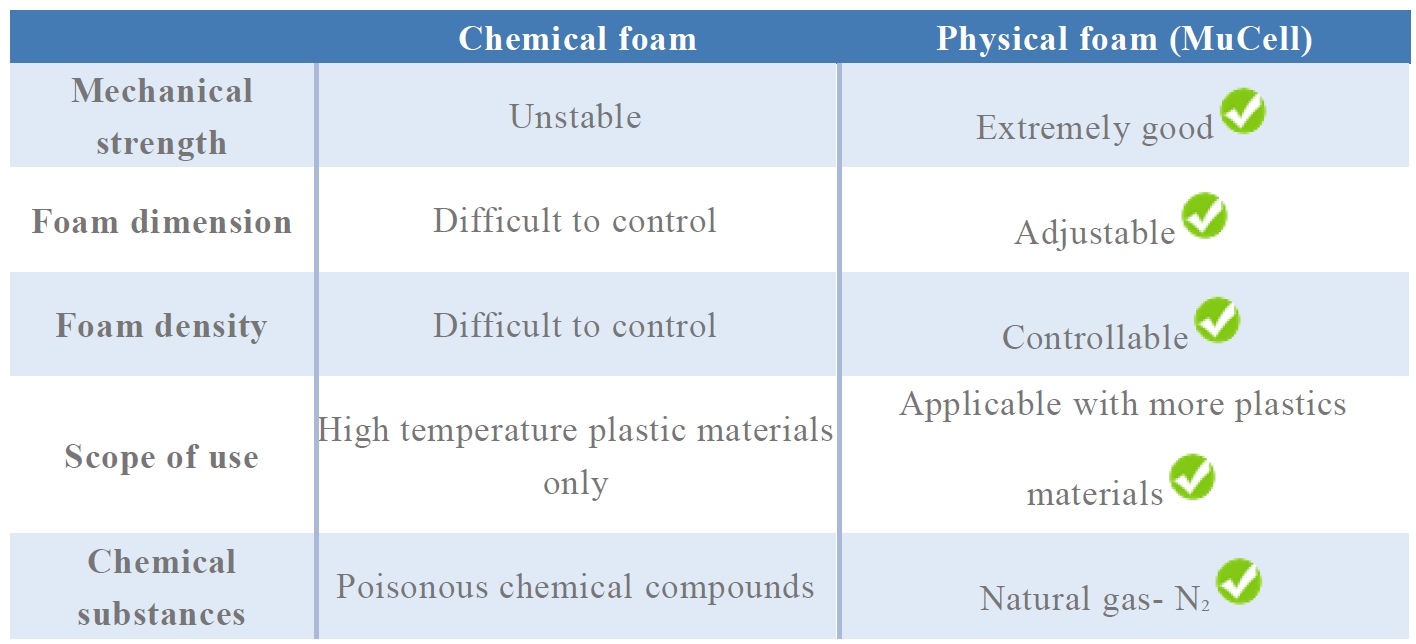 Table 1: Comparison between physical foaming and chemical foaming
MuCell is successfully applied in various industries
In addition to application in the footwear industry, MuCell micro-foaming injection molding technology can also be used to reduce the weight of plastic parts, shorten the molding cycle, improve impact strength, or extend product life, etc. FCS has combined this process technology with its injection machine and completed the integration verification. With more than 30 sets of successful sales experience, FCS can create the best molding solutions for steam engines, bicycle parts, household livelihood, and packaging containers with different features.

FCS iMF4.0 helps you master the code for "smart" manufacturing
As the leader of injection molding technology, FCS has also advanced deployment to create intelligent solutions for customers. iMF4.0 Intelligent Manu Factory Mucell independently developed by FCS in 2017 can be mounted on the injection machine. With this system, production managers can grasp production status in real time, or make quick response in case of abnormal production. The system effectively provided a management mechanism for remote process control during the pandemic. After R&D energy and experience accumulation in plastic injection molding machines, FCS meets customer needs for various products and stable production quality, and provides one package services for whole-plant planning, so that the process can achieve twice the result with half the effort.
FCS Group invites to the Taipei International Smart Mold & Die Industry Fair 2023 (2023/8/23~8/26).
Author:FU CHUN SHIN MACHINERY MANUFACTURE CO., LTD.
FCS Group, based in Taiwan, was established 40 years ago and is well known in Asia as a quality manufacturer of machinery, offering several lines of injection molding machines and other specialty and customized equipment. In addition to the main factory and development center near Tainan, Taiwan, FCS has two additional factories in China. The company is the only injection molding manufacturer publicly traded on the Taiwan stock exchange.