Classification :
Dosing and Mixing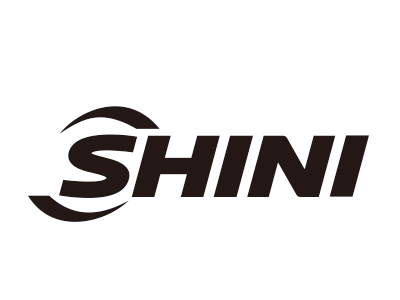 Country: Taiwan
Phone: 886-2-26809119 (229)
Fax: 886-2-26809229
Contact Person: Cathy Wu
Dosing screws are chrome plated for durability.
Unit is comprised of standard modules for ease of cleaning, disassembly and interchangeability.
Hopper magnets are equipped in standard base to avoid molding machine screw damage.
External signals can be directly input to control box.
The current mode can be recorded without interrupted by power failure.
Compulsory material cleaning makes it easier to replace masterbatch.
Applicable on extrusion machines, just need to make a few wire replacements.
Rotating speed can be automatically adjusted according to extruder processing speed, which maintains the fixed proportion of masterbatch.
50 recipes are available for permanent recording of material discharging time and finished products weight (for extruder, it is max. throughput per minute).
Use brushless DC motor and free from maintenance.
Both masterbatch blockage and overload can be detected, then machine will halt and sound an alarm.
Based on customers demand, mold cycles can be set to add additives periodically so that micro-metering can be achieved.
SCM-4 is standard equipped with a main hopper and a blender.
Equipped with RS485 communication function (SCM-4 excluded).
For collocating with SHD-100~300 or SHD-160U~450U dryers, heavy base should be selected.
SCM-4 is capable of adding four kinds of masterbatch at most.
High temperature doser SCM-H is optional for applying to PET high temperature situation; the water runs in its cooling part must be room temperature water.
Blender is an option for customers to make materials evenly mixed.
Main material hopper is optional equipment for customers to feed main material.
Low level sensor can be opted to give an alarm when masterbatch is insufficient.
Screws with diameter of 30mm/1.18inch can meet customers, requirements of large output.
Optional 100kg/220Ib base to satisfy maximum discharge volume(without mixing function).
SCM series volumetric doser is suitable for even feeding of masterbatch, additive, and virgin material to the plastic process machine. The unit has a selection of four dosing screw sizes for different throughput needs. The unit can supports up to four sets of dosing screws for various material receipt.
In SCM-D with three components application, two material dosed via a screw unit and free flow of main material through neckpiece.
In SCM-4 with five components application, four materials can be dosed via a screw unit and free flow of main material through neckpiece.
SCM in high drying temperature application, such as PET preform production. Water cooling kit should be added to prevent masterbatch from sticking in the screw. Add "H' at the end of the model code.
SCM syncronize dosing speed in extruder mode via analog 0~10V input from the extruder.
Combination of Shini VL venturi loader realizes auto conveying of material to SCM at all time.