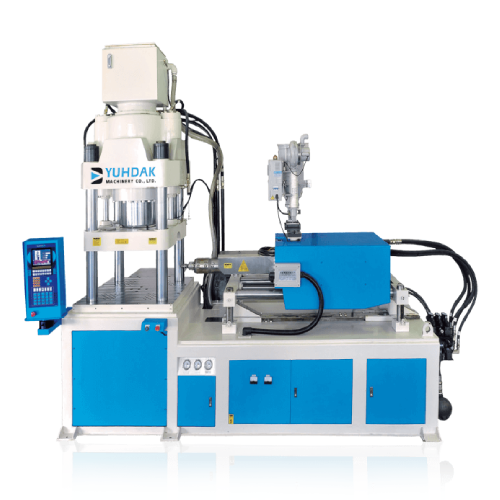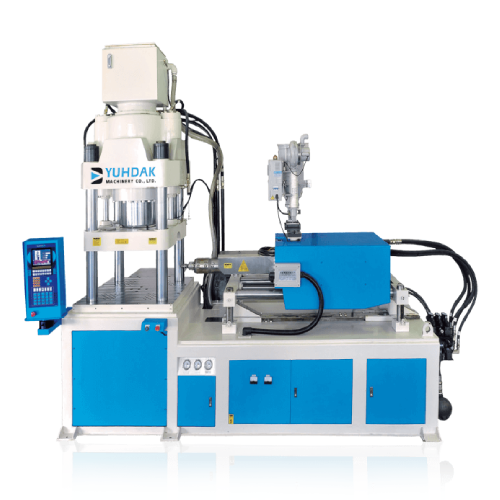 Classification :
Vertical Clamping Horizontal Injection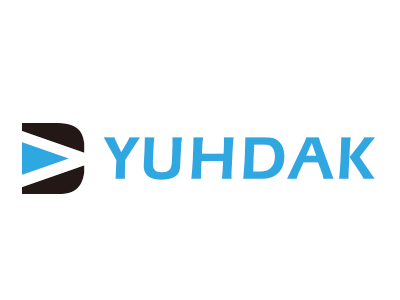 Country: Taiwan
Phone: 886-2-26946450
Fax: 886-2-26946454
Contact Person: Nina Tsai
YT Series
Fixed mold (V) and the two sliding mold (2S) adopts four-column vertical pressure clamping for horizontal injection. Strong mechanical structure allows greater endurance for clamping force up to 500 ~ 800TON.
Standard disc is vertical 3-column vertical pressure clamping. The two station design is for horizontal injection.
With special needs, 4-columns vertical pressure clamping is available with the disc mold stations at 3 to 4.
The nozzle can be adjusted in height level, easily for center level correction of mold feed into make mold design more convenient.
Injection is smooth and powerful, suitable for forming larger fitting pieces. With a special L / D aspect ratio of the injection screw, it is more suitable for engineering plastics.
Scalable computer programs, automatically removing, embedded devices, and other connections allow fully automatic operation of the whole machine.
─Two sliding molds (2S) ─ (alternating dual sliding molds): One mold is in injection molding and the other is outside for removing and placing mosaic pieces. Operation safety and production efficiency is high.
─Round disc (R) ─ alternatively rotating back and forth at 180 ° horizontally to allow users to operate in a fixed plane for retrieval and inserting pieces. This makes the work more convenient.
Model
YT-60
YT-90
YT-120
YT-160
YT-200
YT-250
YT-350
V
2S
3R
V
2S
3R
V
2S
3R
V
2S
3R
V
2S
3R
V
2S
3R
V
2S
3R
INJECTION UNIT

Screw Diameter

(mm)

32 & 40
34 & 42
38 & 50
42 & 55
46 & 60
55 & 65
60 & 70

Injection Pressure

(kgf / cm2)

1914 & 1225
1931 & 1256
2079 & 1200
2000 & 1161
2034 & 1195
2082 & 1491
1749 & 1285

Injection Capacity

(cm3)

124 & 194
149 & 228
204 & 353
276 & 474
365 & 621
593 & 829
706 & 961

Max. Injection Weight

(gr)

112 & 175
134 & 205
183 & 317
249 & 427
328 & 559
534 & 742
630 & 860

Max. Injection Weight

(oz)

3.9 & 6.1
4.7 & 7.2
6.4 & 11.1
8.7 & 15
11.5 & 19.7
18.8 & 26.2
22.1 & 30.2

Injection Rate

(cm3 / sec)

56 & 88
70 & 108
81 & 141
109 & 187
128 & 217
169 & 236
227 & 310
CLAMPING UNIT

Clamping Force

(tf)

60
90
120
160
200
250
350

Clamping Stroke

(mm)

250
250
300
300
350
400
450

Max. Open Distance

(mm)

450
450
550
550
650
700
850

Min. Mold Height

(mm)

200
200
250
250
300
300
400

Dimension of Tie Bar

(mm)

390 × 390
440 × 440
490 × 490
580 × 580
640 × 640
740 × 740
840 × 840

Hydraulic Ejector Force

(tf)

1.7
2.7
3.5
4.3
4.3
5.3
7

Ejector Stroke

(mm)

100
100
125
125
125
150
150

Nozzle Center Height

(mm)

130 ± 20
130 ± 20
150 ± 25
150 ± 25
175 ± 25
175 ± 25
175 ± 25

From The Mold Center to The Nozzle

(mm)

min 125
min 125
min 125
min 150
min 200
min 200
min 250
SLIDE (2S)

Slide Stroke

(mm)

460
520
580
650
750
870
970

Slide Dimension

(mm)

840 × 380
940 × 420
1060 × 480
1190 × 540
1380 × 630
1600 × 730
1800 × 830
ROTARY UNIT (VR)

Rotary Diameter

(mm)

Φ 856
Φ 980
Φ 1172
Φ 1350
Φ 1550
Φ 1750
Φ 1750
OTHER

Drive Motor

(kw)

7.5 (10)
7.5+2.2 (10+3)
11.2 (15)
11.2+2.2 (15+3)
14.9 (20)
14.9+2.2 (20+3)
18.7 (25)
18.7+2.2 (25+3)
22.4 (30)
22.4+2.2 (30+3)
29.8 (40)
29.8+2.2 (40+3)
39.3 (50)
39.3+2.2 (50+3)

Heater

(kw)

6
7.5
9
11.5
13.5
16
19

Oil Tank Capacity

(L)

250
300
350
400
450
500
600
Dimension of Machine : L
3.2
3.2
3.5
3.7
3.7
4.1
4.1
4.1
4.5
4.5
4.5
4.9
4.9
4.9
5.3
5.3
5.5
5.8
5.3
5.5
5.8
Dimension of Machine : W
1.1
1.6
1.2
1.2
1.9
1.3
1.3
2.1
1.5
1.4
2.3
1.7
1.5
2.6
1.9
1.7
2.8
2.3
1.7
2.8
2.3
Dimension of Machine : H
3
3.2
3.3
3.1
3.3
3.4
3.3
3.5
3.6
3.5
3.7
3.8
3.7
3.9
4
4.1
4.2
4.3
4.1
4.2
4.3

Weight of Machine

(T)

4.9
6
7.5
7
8
9.5
8.5
10
12
10
11.5
13
12
14
16
16
17
19
17
19
21