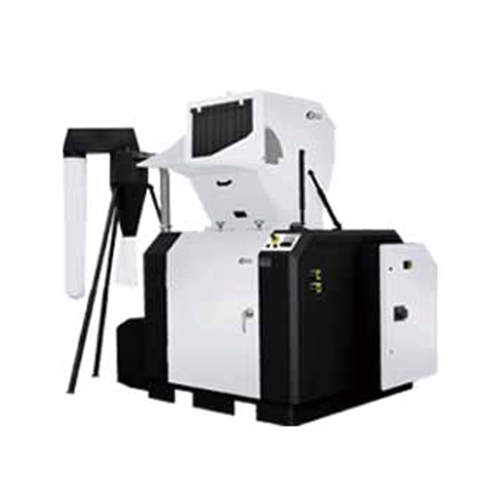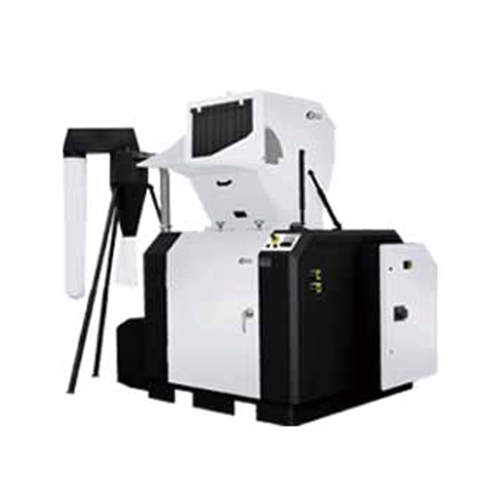 Classification :
Granulating and Recycling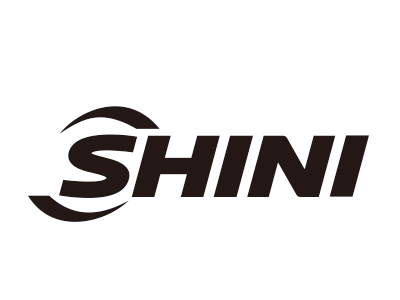 Country: Taiwan
Phone: 886-2-26809119 (229)
Fax: 886-2-26809229
Contact Person: Cathy Wu
SG-23/30/36 series sound - proof central granulators are suitable for centralized recycling of wastes or rejected parts from injection moulding, blow moulding or extrusion lines. The machines feature optimized structure, easy operation, and quick blade replacement. Staggered rotating blades can easily grab and cut through materials. This design makes the machine work more efficiently and can reduce waste of energy to the minimum.This granulator has various models with wide application range to meet different customer's demand.
Optimized structure and full-closed sound-proofing ensure low noise level.


Cutting chamber made of high rigidity material, after processing by CNC machine, has the features like high intensity, super wearability, no contamination, long service life and easy for maintenance and repairing.


The initial cut-off point of machine with cutting chamber design is high, applicable to grind thick walled objects and sheet.


Paddle blades design allows increased efficiency.


The cutters are made of imported high quality steel featuring wearability, high rigidity and reusable after sharpening.


Equipped with presetting knife jig, simple cutter installation adjusting technology makes the rotating blades be adjusted within clamps outside machine, no longer needs to be adjusted from inside of machine as before.


Equipped with electrical current relay, motor overload protector and multiple safety devices, to ensure safe operation.


Regrind conveying system as standard.


Dust cyclone separator can effectively remove the air from regrind and facilitates the material collecting.


Anti-vibration pads absorb vibration from SG-43 series.


The function of fibre-added material granulating is optional.


Adopt surface-hardening treatment on the material contacting component. And blade material is V-4E joint with S50C.


Cyclone dust separator is available for choosing and the height of its floor stand can be adjusted on different requirements.


Two fixed plus five rotating blades is optional with a small feed port of cutting chamber, suitable for granulating block and solid, thick sheet material.


Separate blower, conveyor and material side feed pipe are optional.