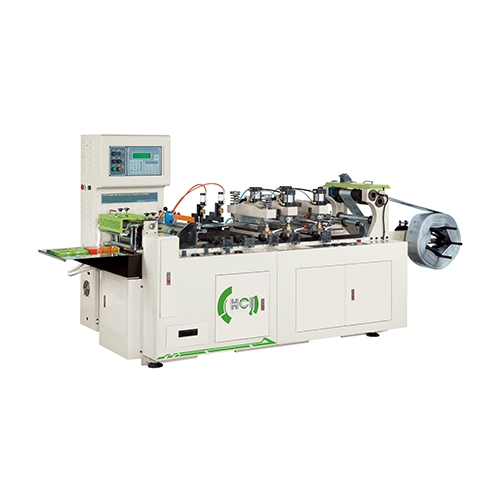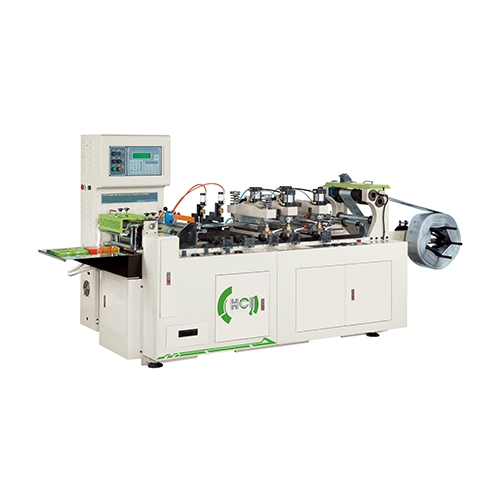 Classification :
Sealing and Cutting Machine-Sheeting Machine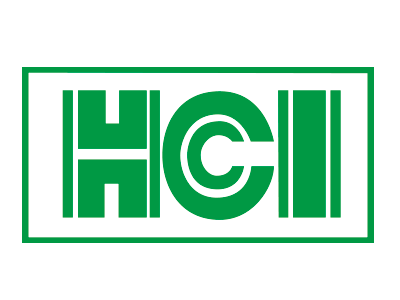 Country: Taiwan
Phone: 886-4-2359-0632
Fax: 886-4-2359-0710
Contact Person: Mr. Alan Ho
Unwinding Section

Replaceable unwind shaft is suited for five-claw coreless and 3" paper core.
The AC motor driven unwind dancing roller unit for auto speed varied and assures that the most stable web feeding even under high speed operation.

Bottom Sealing Section

Three-step sealer design (1. upper and lower heating 2.upper heating 3. water cooling); producing an airtight seal. Especially for poly bags which thick and hard to seal.
Bottom sealer auto ascending device which can prevent the material been overheated or broken when machine stop. (Patent No.42360)
Skip seal function: the bag's length can reach to 9 times of feeding.
Equipped with microprocessor PID temperature controllers which can provide the most accurate and fastest heating performance.

Cutting Section

The cutting length is accurately controlled by servo motor incorporated with photocell sensor for greatly upgrading the production speed.

Micro Computer Control System

Auto counting function.
Accumulative recording function.
Auto-stop function for photocell ineffective.

Optional Accessories

Center folding unwind stand.
Pneumatic puncher.
Date & code printer.
Zigzag cutter.
Rewind perforation device.
Rewinding device.
Products conveyer.
| Specifications | FSC-303 (503) Three Step Sealing and Cutting Machine |
| --- | --- |
| Cutting Width (mm) | 30 - 300 (50-500) |
| Material Diameter (mm) (max.) | 700 |
| Unwind Inner Diameter (mm) | 76 / 3" or 300mm Five-claw coreless |
| Cutting Length (mm) | 50 - 400 |
| Mechanical Speed (bags/min.) | 30 - 130 |
| Feeding Speed (m/min.) (max.) | 30 (28) |