Flexographic Printing Machines
Reel to Reel Printing Line NRP-2012/10C (New Developed Model)
Classification : Reel to Reel Printing Line(New Design)
BOTHEVEN MACHINERY INDUSTRIAL CO., LTD.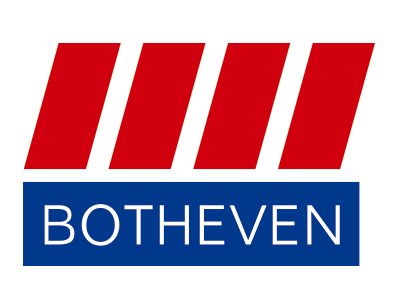 Contact Person:
Frank Liu
Imprint Arrangement 6+0, 5+1, 4+2, 3+3 colors combinations
Production Output : 120 meter / min
Based on our original Reel to Reel Printing Line which had produced more than 10 years, we have further up-grade our machine. The New Reel to Reel Printing Line is a whole new design, the main improvements we need to emphasize are:
Equipped Gear Box on Each Printing Station, These Gear Box Can 360X Oline Print Registration While the Machine in Running.
Equipped Overhead Drying Oven.
Gear-Box equipped on each Printing Station, which, can perform online 360 rotation, in facilitating the conduct of micro adjustment required on individual station Imprint-Artwork Registration, under Non-Stop Operation.
Enhanced Drying Efficiency for Quickly Drying
Reel to Reel Printing Line is the most efficient way for the PP woven bag printing, and capable of two side printing on the bag in the one process, based on the current market demand, we are able to proide 12 colors(each side 6 colors) Reel to Reel Printing Line.
Our Reel to Reel Printing Line provide the best printing quality with high output (up to 120 meter / minute) and only one operator required. Decreasing the printing cost to the lowest. It is the most wisdom choice for printing.