Classification : All Category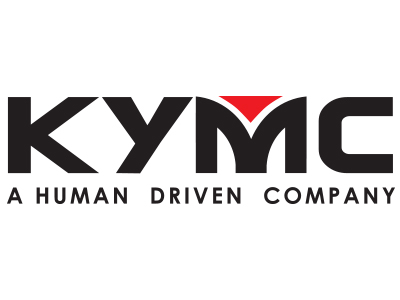 Country: Taiwan
Phone: 886-4-2359-3830
Fax: 886-4-2359-3970
Contact Person: Sales department
Phoenix-The Compact Servo Press
The compact class in flexo printing. The press is built for easy operation, affordability and is highly automated. Phoenix aims to help you remain competitive, given the market trends towards shorter runs and smaller packaging sizes. If you are looking for a compact gearless press, this is the press for you to customize.
- Non-stop turret type unwind and rewind
- 4m drying tunnel
- Print and Anilox sleeve
- Auto wash system
- Auto registration system
- Infeed web guide
Phoenix is a compact CI flexo press yet with spacious internal layout for ergonomic considerations. The job management touch screen system is available in 5 different languages. The movement of the plate and anilox assemblies are driven by servo motors, allowing fine movement tuning to 1 micron. The parameters of each print could be stored in the system for repeat orders. The Phoenix is designed for...
Operation Comfort
- Touch screen interface
- User friendly layout screen control
- Fully digitalized controls for precise print settings
- Easy access to printing stations
Print Quality
- Heavy duty designed machine frames
- Servo motor control guarantee excellent print registration holding
- Web viewing system
- Automated registration control
- Micrometric kiss impression control to one micron
Quick job Change
- Anilox and plate sleeve design
- Auto pre-register control
- Auto quick wash features for inking system
- Job memory for repeat tasks
Remote Service Assistance
- 24/7 machine online diagnostic system
- Exclusive PLC Network Connection Technology to achieve deep online diagnose and prompt remote-maintenance.
Industrial I.40
- OPC UA Data Exchange Protocol for communication between devices, machines and enterprise systems (ERP, SCADA, CRM…etc)
- Remote HMI monitoring via mobile devices
Safety
- Compliant with Conformité Européene or Australian Standard
- Certification service available with CSA, NEC and IEC
Paper
Food packaging, Medical packaging, Pre-print for paper box, Bags, Paper cup, Liquid & beverage, Household cleaning, Cosmetics, Gift wraps, Wallpaper
Film
Food packaging, Medical packaging, Industrial packaging, Sanitary Packaging, Bags, Liquid & beverage, Household cleaning, Cosmetics, Confectionary wrappers
Aluminum
Food packaging, Medical packaging, Industrial packaging
SPEFICICATION

PHOENIX

Number of Colors

6 / 8

Max Machine Speed

(m/min ; ft/min)

350 ; 1148

Material Width

(mm ; inch)

870 / 1070 / 1270 / 1370

34.3 / 42.1 / 50 / 53.9

Printing Sleeve Width

(mm ; inch)

800 / 1000 / 1200 /1300

31.5 / 39.4 / 47.2 / 51.2

Max Roll Diameter

(mm ; inch)

800 / 1000 (Option)

31.5 / 39.4 (Option)

Repeat Length

(mm ; inch)

360~800 ; 14.2~31.5
Related Products / KYMC – Kuen Yuh Machinery Engineering, Co., Ltd