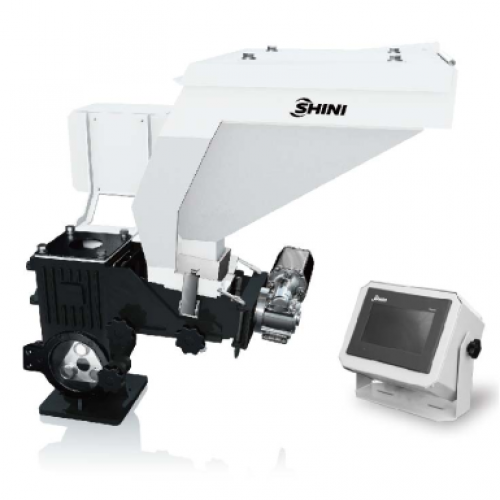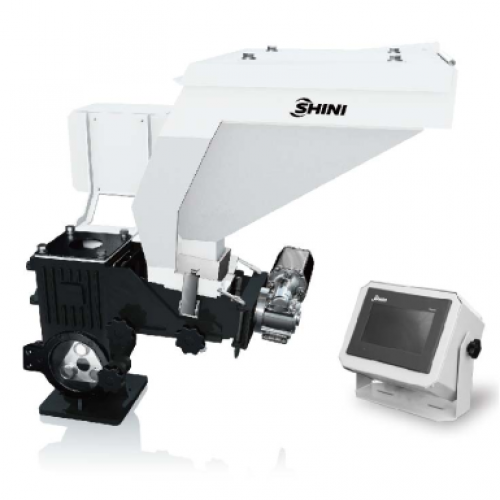 Classification :
Dosing and Mixing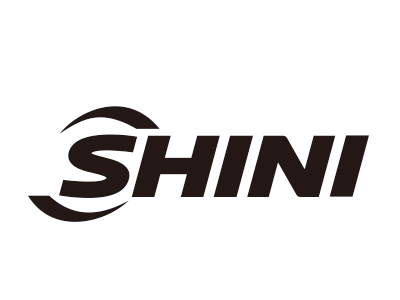 Country: Taiwan
Phone: 886-2-26809119 (229)
Fax: 886-2-26809229
Contact Person: Cathy Wu
SGD gravimetric doser is suitable for continues precision dosing of masterbatch to the plastic process machine. The unit has a selection of four dosing screw sizes for different throughput needs. The unit can supports up to two sets of dosing screws for various material receipt. The lose-it-weight technology allows doser to measure and correct dosing to realize constant dosing precision.
SGD syncronize dosing speed in extruder mode via analog 0~10V input from the extruder.
Combination of Shini VL venturi loader realizes auto conveying of material to SGD at all time.