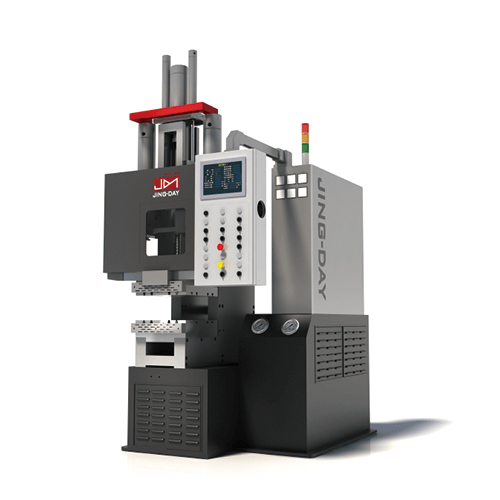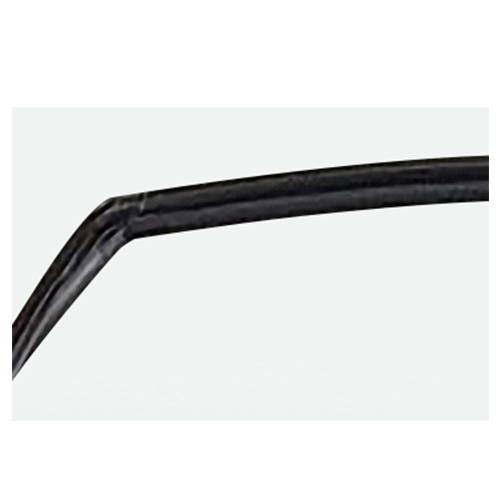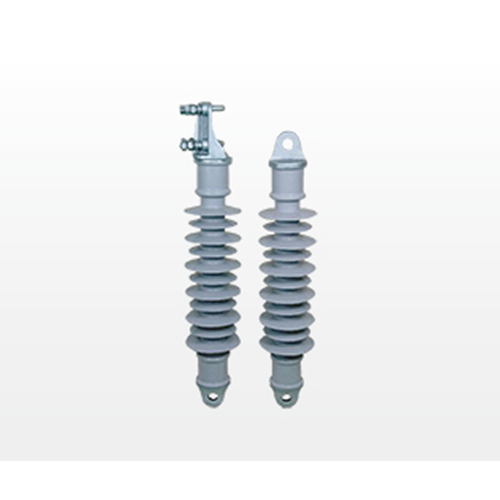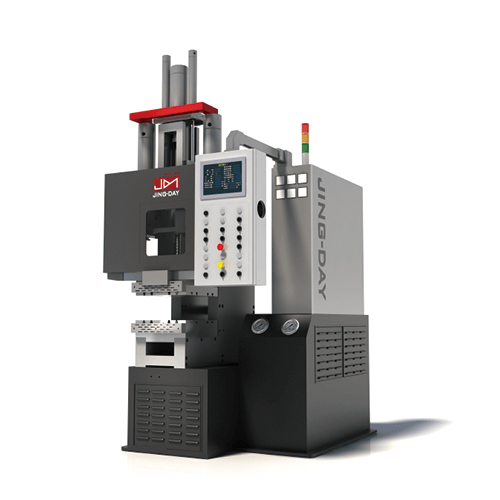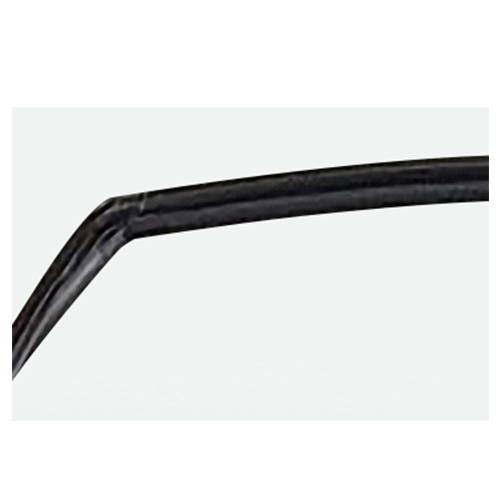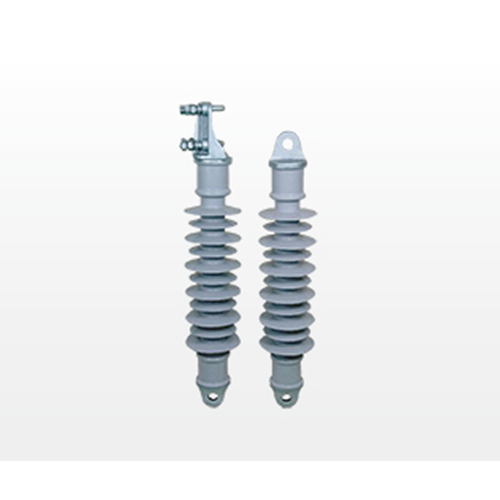 Classification :
Rubber Injection Molding Machine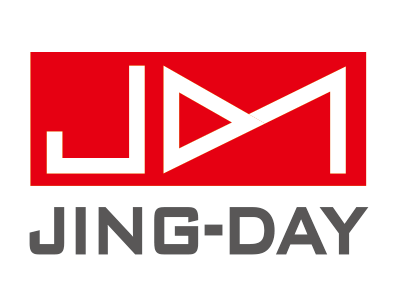 Country: Taiwan
Phone: 886-6-2320999
Fax: 886-6-2325333
Contact Person: Louis Tsai
This c-frame rubber injection molding machineis suitable for natural rubber, synthetic rubber, oil resistant, heat resistant rubber and recycled rubber.
PLC and HMI functional control as standard specification.
C-type structure design, for long strip types, such as doors and window sealant strips, insulation barriers, for product manufacturing convenience.
Specialized nozzle design to prevent material overflow.
Specialized feeding device.
| MODEL | | JD-RC20T | JD-RC30T | JD-RC40T | JD-RC50T |
| --- | --- | --- | --- | --- | --- |
| Shot Volume | c.c. | 100 | 300 | 300 | 300 |
| Injection Pressure | kgf / cm² | 1600 | 1000 | 1000 | 1400 |
| Injection Cylinder Pressure | kg / cm² | 160 | 160 | 160 | 160 |
| Injection rate | c.c. / sec | 65 | 105 | 105 | 140 |
| Screw Diameter | mm | 32 | 32 | 32 | 32 |
| Strip Dimension (T x W) | mm | 6 x 30 | 6 x 30 | 6 x 30 | 6 x 30 |
| Clamping Force | Ton | 20 | 30 | 40 | 50 |
| Plate Size | mm | 400 x 400 | 400 x 400 | 400 x 400 | 400 x 400 |
| Piston Diameter | mm | 70 x 2 | 100 x 2 | 120 x 2 | 130 x 2 |
| Piston Stroke | mm | 320 | 400 | 400 | 400 |
| Oil Hydraulic System | HP | 7.5 | 7.5 | 7.5 | 7.5 |
| Hot Oil Cycling Motor | kw | 0.5 | 0.5 | 0.5 | 0.5 |
| Platen Heating Capacity | kw | 9.6 | 9.6 | 9.6 | 9.6 |
| System Pressure | kg / cm² | 210 | 210 | 210 | 210 |
| Oil Tank Capacity | liters | 200 | 240 | 240 | 240 |
| Machine Dimensions | mm | 1010 x 1100 x 2800 | 1120 x 1300 x 2950 | 1170 x 1700 x 3050 | 1830 x 2250 x 2800 |
| Machine Weight (Approx) | kg | 2500 | 3000 | 4000 | 5000 |
MOLD INSTALLATION & HEATING PLATE DIMENSION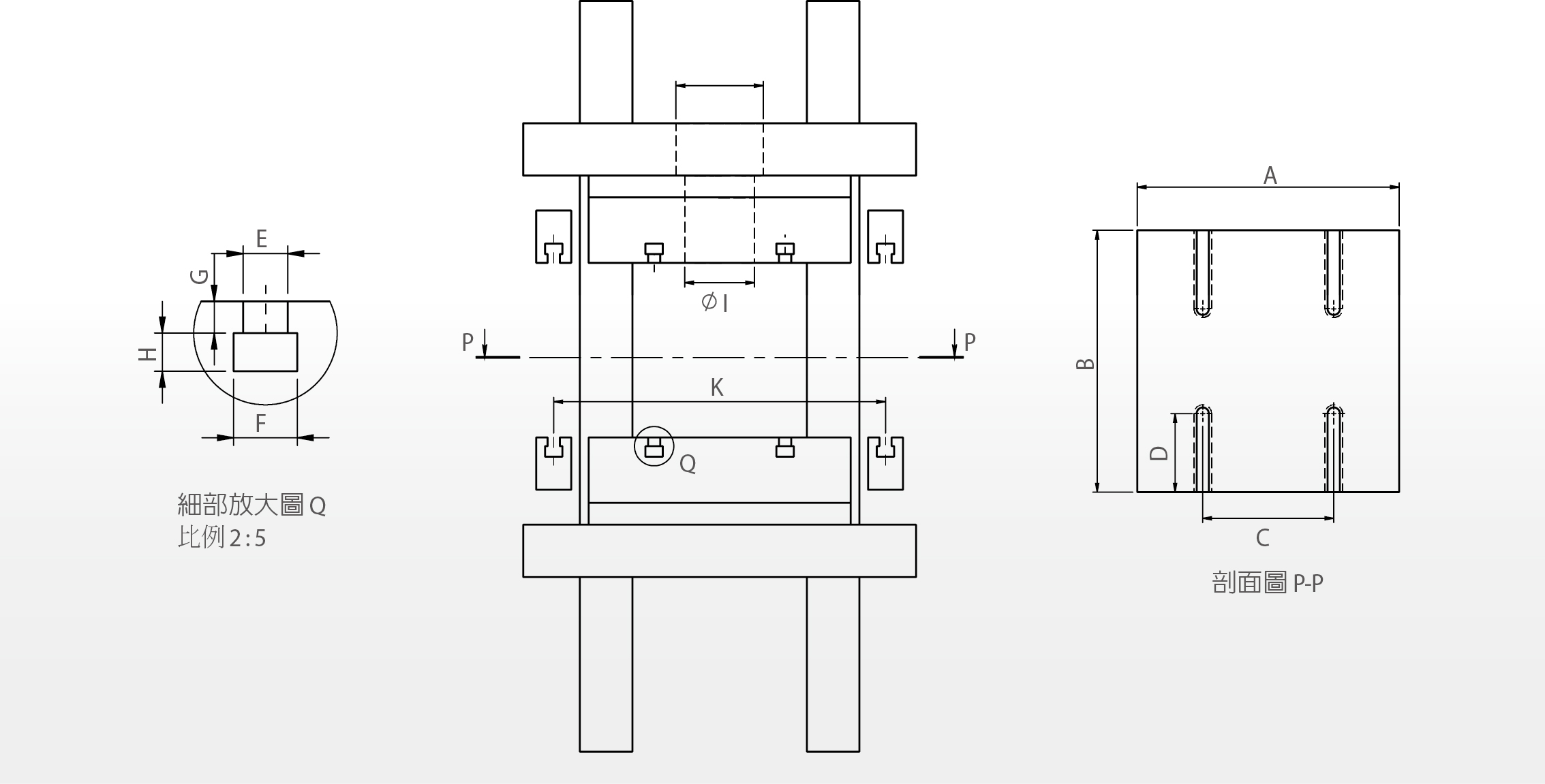 MODEL
JD-RC20T
JD-RC30T
JD-RC40T
JD-RC50T
STROKE
320
400
400
400
DIMENSION
A
mm
400
400
400
400
B
mm
400
400
400
400
C
mm
150
150
150
150
D
mm
90
90
90
90
E
mm
14
14
14
14
F
mm
20
20
20
20
G
mm
10
10
10
10
H
mm
10
10
10
10
I
mm
100
100
100
100
J
mm
100
100
100
100
K
mm
450
450
450
450