SHINI: The Case of Central Mat. Processing System in Hand Tool Industry
---
Recently, Shini successfully delivered a set of central material conveying systems to a global hand tools manufacturer, which is a well-known in industrial hand and power tools. It is dedicated to providing over all solutions to the integrated hardware tool, storage device , and security system for the market. Facing the difficulties during the novel coronavirus pandemic, Shini didn't stop moving forward and always put the customer's demands in priority. Responding to the call of returning to work and production from the local government, Shini produced a set of the remarkable material processing system with high expectations and strict requirements of the customer.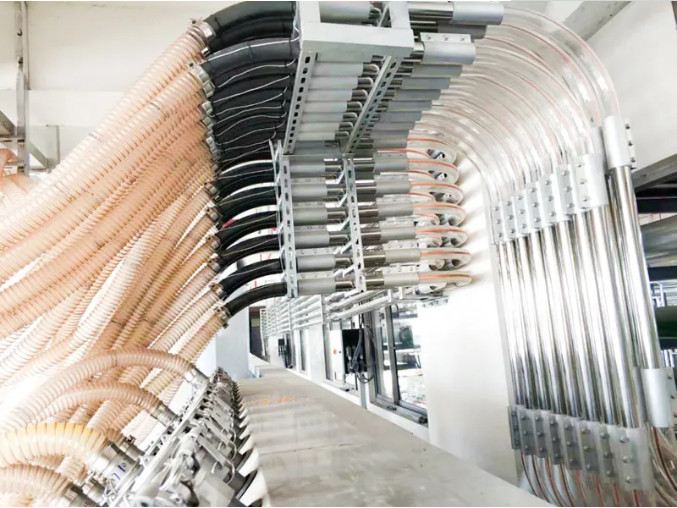 One of the main features in the whole system is the material error-proofing function. Firstly, it includes the insertion error-proofing with the material distribution station. Secondly, a bar code system with a material distribution station. Thus substantially eliminating human errors and improving the production reliability. Through smart detection means and program control, the insertion error-proofing unit can realize online material detection, so as to prevent human errors when selecting materials at the distribution station. By scanning, the barcode error-proofing unit will compare the default and current value. If the two values are the same, the green indicator will light on, which means the scanning is correct. Then, the storage hopper will be unlocked automatically to feed materials. Otherwise, the alarm will prompt code scanning error.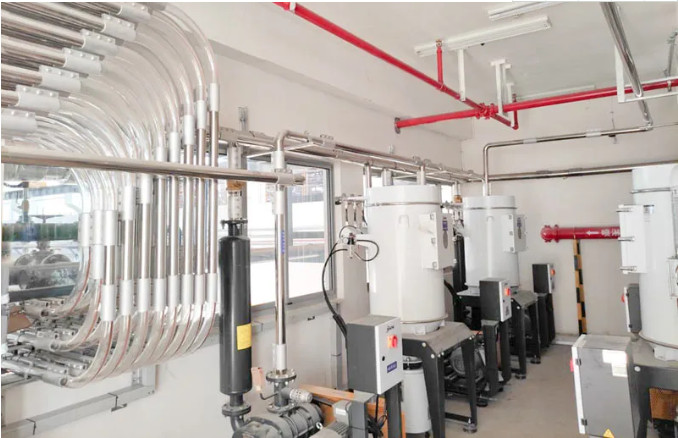 Using the remote monitoring system can further improve the system's accessibility, and real-time data acquisition, statistics, and analysis will significantly improve the equipment's management efficiency.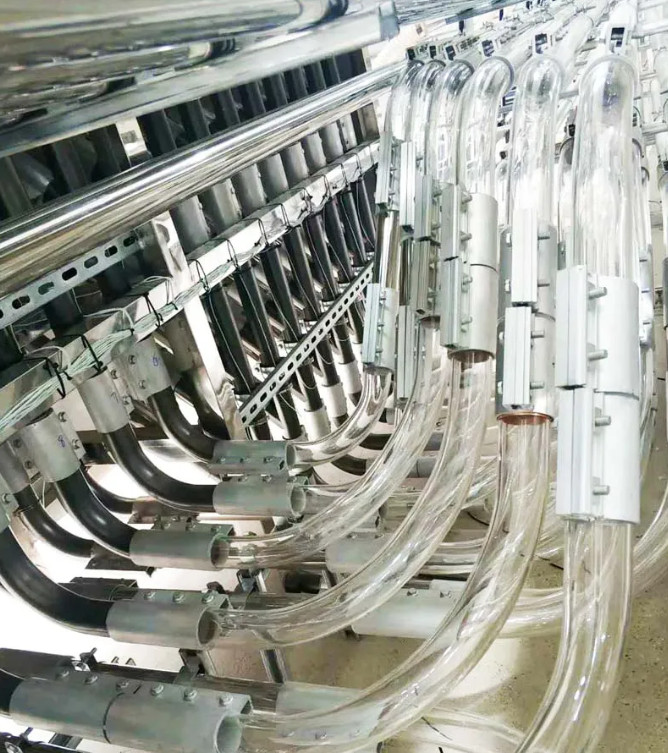 The whole system contains material storage, drying and conveying sections, and the stainless steel pipe and glass elbow assembly give reasonable and neatly-arranged layout, ideally improving the workshop's space utilization and the working environment.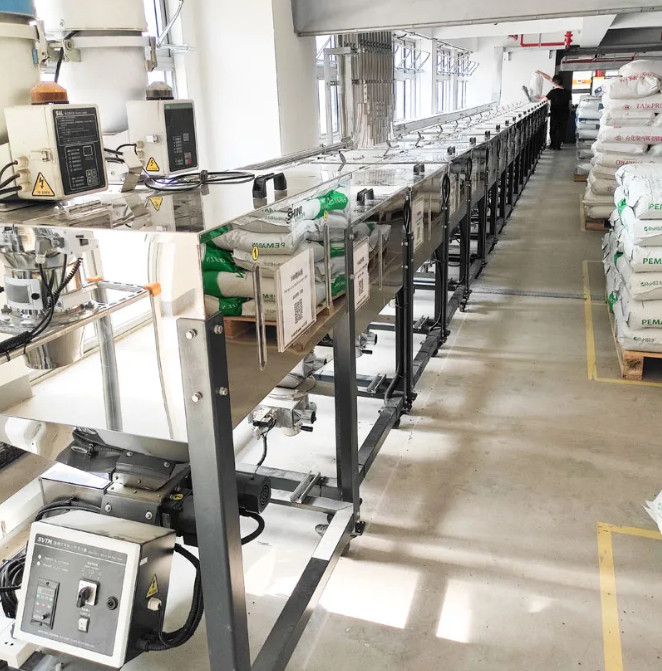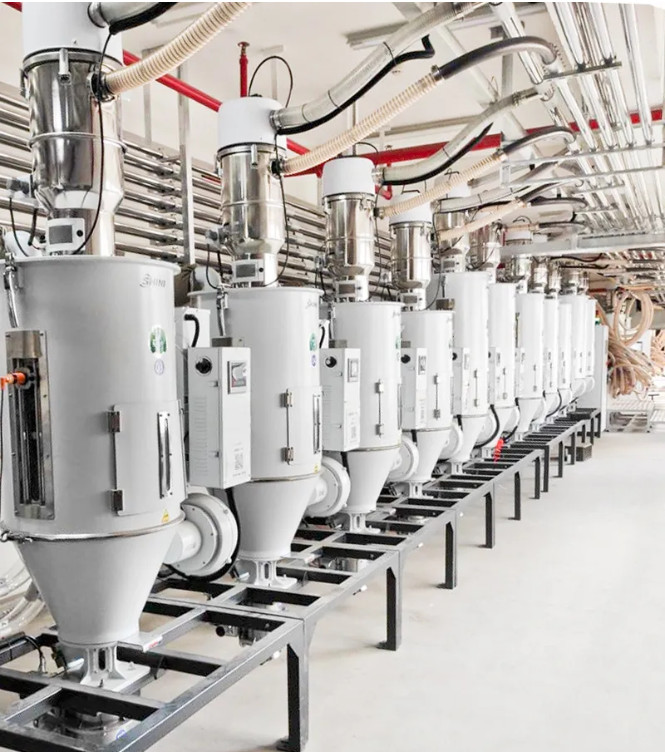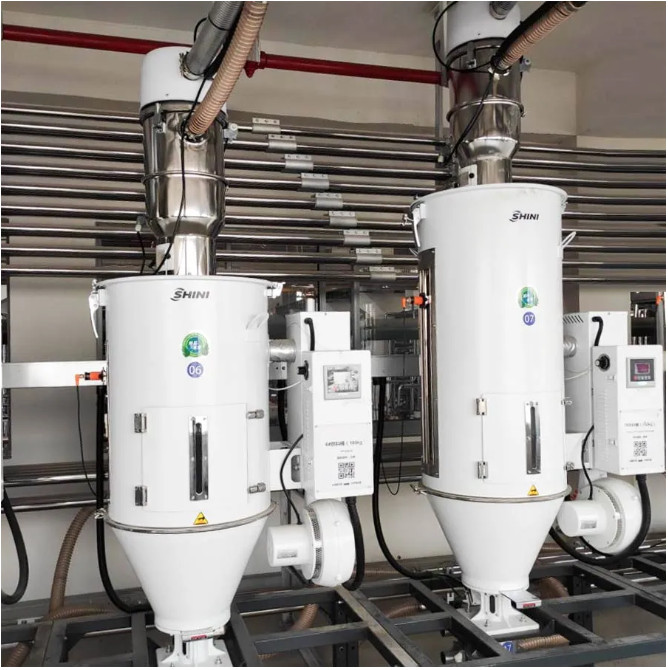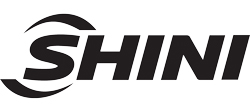 SHINI Official Website:
http://www.shini.com
SHINI at PRM-TAIWAN:
https://www.prm-taiwan.com/com/shini.html
Author:SHINI PLASTICS TECHNOLOGIES, INC.
Derived from Taipei, Taiwan, Shini group has gone through an extraordinary journey for more than 40 years. To date, Shini group has established six production bases and one corporate technology center globally. Specialized in manufacturing plastic auxiliary equipments, Shini products consist of eight series, including drying & dehumidifying, feeding & conveying, dosing & mixing, heating & cooling, granulating & recycling, automation solution, systematic solution and hot runner system. Adhered to the management principle "focusing on particular business, pursuing to be the world leader", Shini people have created new situations one after another. Till now, Shini group has ranked among the world-class manufacturers of plastic auxiliary equipment and taken the lead of Asia plastic auxiliary equipment industry.