JANDI'S: JIT's Latest Machinery Development to be Showcase During K-SHOW 2022 , All-in-one Plastic Bag Production Line!
---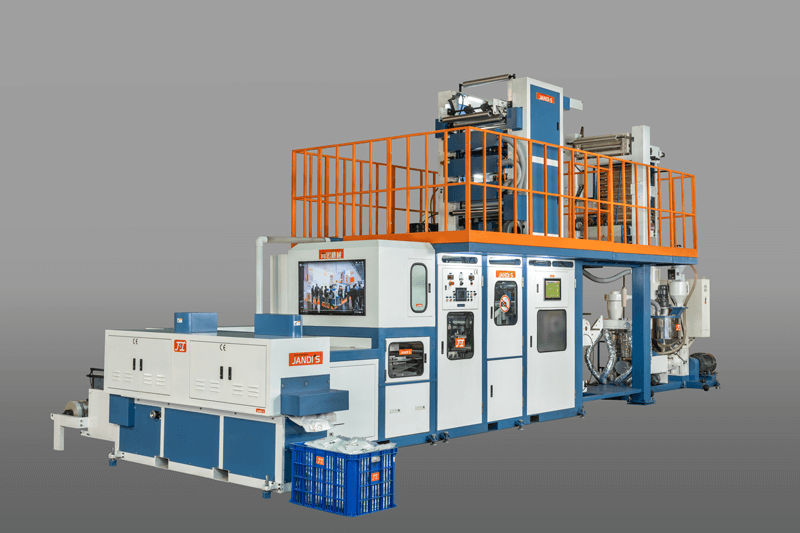 Want to be an Eco-Friendly plastic bag manufacturer? Looking for an easier way to produce T-shirt Shopping Bag and reuse the Die-Cut?
JANDI'S JIT is an innovated solution!
What are the advantages do we have here:
No waste in production, die-cut reuse 100%

Less space required for machines

No storage space for the film rolls

Environment-friendly water-base ink

Required power reduced

Co2¬ emission reduced in production

Total lead time reduced
Better strength – thanks to the scraps melted earlier than resin

Stronger Sealing – Bag sealed before the material is cooled down

Material saving – Die-cut reused 100%, save the raw material
QC right away : The finished bags are ready for inspection right after the production is started. The bag sizes, the color, the surface treatment, the printing, the sealing … QC could be made immediately, no need to wait after the long production process, which the mistake or discrepancy already happened and causing a big lost.

Less operator required : Only 2 operators to start the machine, then only taking care of the material, ink supply and collect the finished bags.

Production mistake reduced

Labor cost reduced

No need to manage and store the film rolls before printing & bag making

No need to collect, store, sort and manage the die-cut waste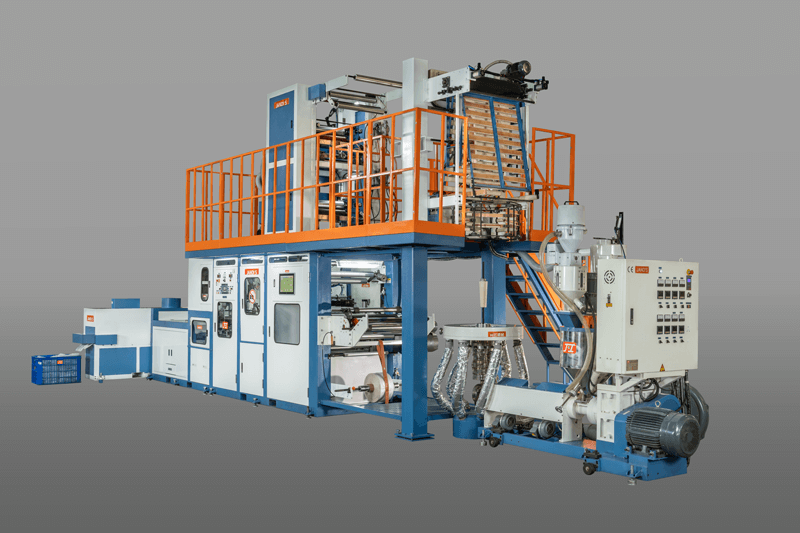 JANDI'S JIT, the best way to produce T-shirt shopping bag.
Blown Film→Printing→Bag Making→Die-Cut Recovery, from resin to finished bags, all in one process.

Oh! By the way, a brand new option – "Auto-Packing" is available now!
Call us for more information and see the machine running at K-2022 booth 17A06!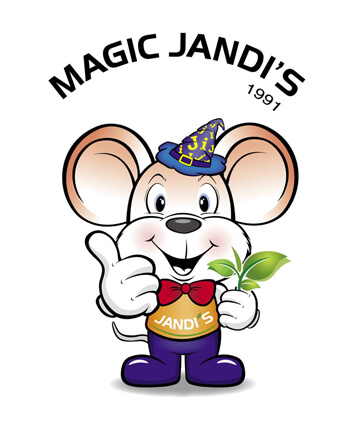 Author:JANDI'S INDUSTRIAL CO., LTD.
Modification, improvement, innovation, education and some action are required in the plastic industry. There are a lot of companies are working on bio-degradable and compostable material and producing their final products. And, many others are working on the collecting, recycling and Circular Economy. JANDI'S, as part of the plastic industry, also as the citizen of the world, we do care about the environment and sustainability.