5 Advantages of POLYSTAR for Your Plastic Recycling and Blown Film Businesses
---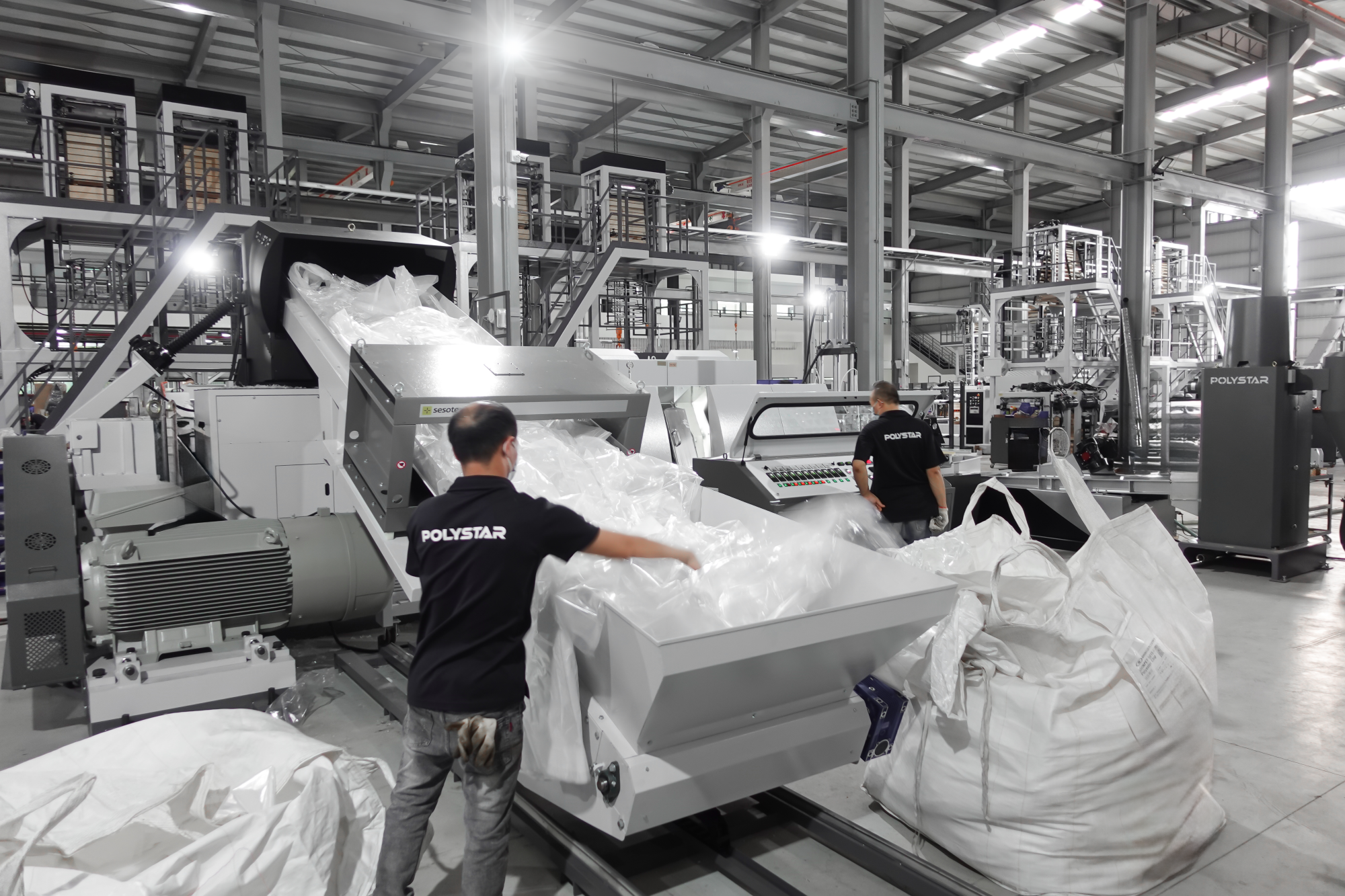 As a leading manufacturer in the plastic industry, more than 4950 POLYSTAR plastic recycling machines and blown film extruders are operating in 110 countries today. This is a result of our satisfied customers, who have experienced the advantages of using POLYSTAR machines for their businesses. Here we have listed 5 of those advantages that are most pointed out based on our customers' feedback.
1. Simple operation makes it easier for you and your operators
Following the 'Recycling Made Simple' and 'Extrusion Made Simple' concepts, POLYSTAR always works on user-friendly machine design and operation. The main purpose is to manufacture machines that are as simple as possible, yet provide high durability and operation performance.
As the machine design makes it easy for their operators to learn how to install, start-up, operate, and maintain the machine; this concept is the main key to our customers' success.

2. Fast machine delivery helps your cash flow
Short machine delivery time is crucial for our customers to timely start their production or increase their production capacity. Our standard machines are constantly under production and can be delivered within 2-3 months to your factory floor. Compared to the 6-12 months offered by European manufacturers, our delivery time is at least 3 times shorter.

3. Short machine downtime equals more profit
We are aware of stable performance is the key to productivity, efficiency, and ultimately, profitability for our customers' businesses. Besides manufacturing simple-to-operate machines, we also make sure they are of high built-in quality and consist of universal components, which ensures minimum machine downtime.
In terms of responsive after-sales service, POLYSTAR has the advantage of having a spare part and troubleshooting team who can respond to customers' inquiries within 24 hours. The team keeps most of the critical spare parts in stock to shorten the delivery time for replacement parts. As we use high-quality universal electrical components, customers can easily find them in their country and replace them.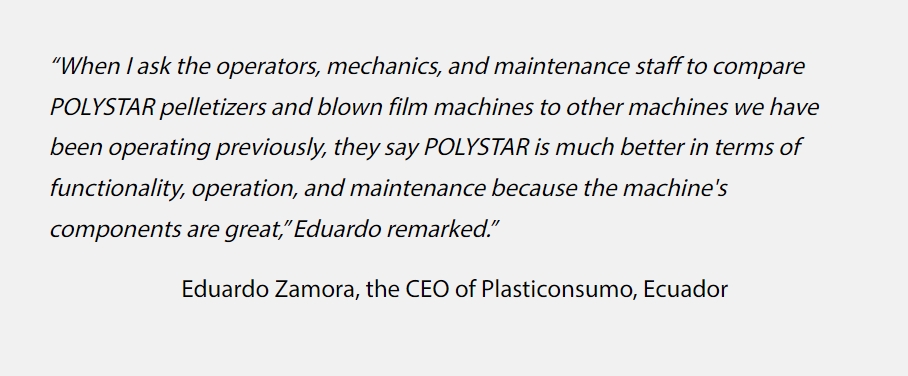 4. Continuous re-engineering keeps you competitive
The ability for continuous re-engineering allows POLYSTAR to improve its machines and keep them up to date for the everchanging market and customer requirements. This helps our customers to meet the industrial trends and stay competitive in the market.
We always listen to our customers' feedback and constantly improve our machines to make them more customized and user-friendly, while they are completing required tasks efficiently.

5. Competitive price delivers high value at a reasonable cost
Our customers often compare POLYSTAR machines with European machines in terms of built quality and stable operation. On the other hand, they take advantage of reasonably lower investment costs and witness fast return on investment just after a short while they started to operate the machine.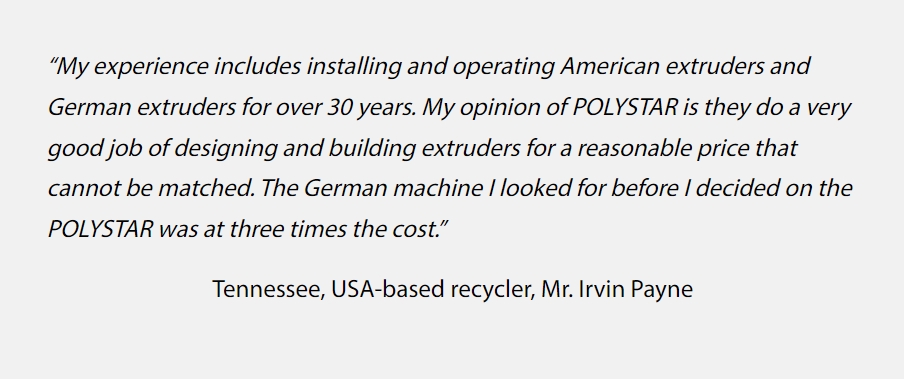 Learn more
Author:POLYSTAR Co.
Headquartered in Taiwan, POLYSTAR has focused on user-friendliness of its machines through continuous re-engineering, making recycling extremely "Simple" for its users – Easy operation and maintenance is what makes POLYSTAR the No.1 selling recycling machine today. Over the past 32 years, more than thousands of POLYSTAR recycling machines have helped worldwide plastic producers to reprocess their post-industrial (in-house) waste back into high quality pellets in a simple and easy way.
POLYSTAR linkedin:

https://www.linkedin.com/company/76949389/admin/