Crucial Factors for a Complete Circular Economy
---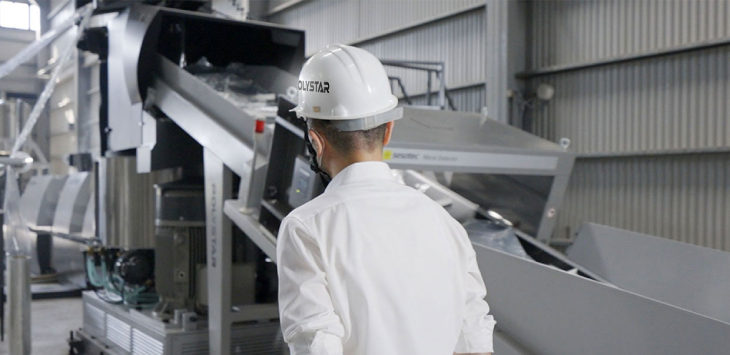 The production of plastic bags and plastic films around the globe is huge. In recent years, producers have implemented new technologies to complete a circular economy in their factories. To make this possible, producers need a plastic recycling system that produces good quality pellets and a blown film machine that can process up to 100% recycled plastic pellets.

The new trend, of using a high content of plastic recycled pellets, made producers look for better technologies and machines. There are 3 main factors that bag producers and film producers take into account:
1. Blown Film Machines with a high degree of flexibility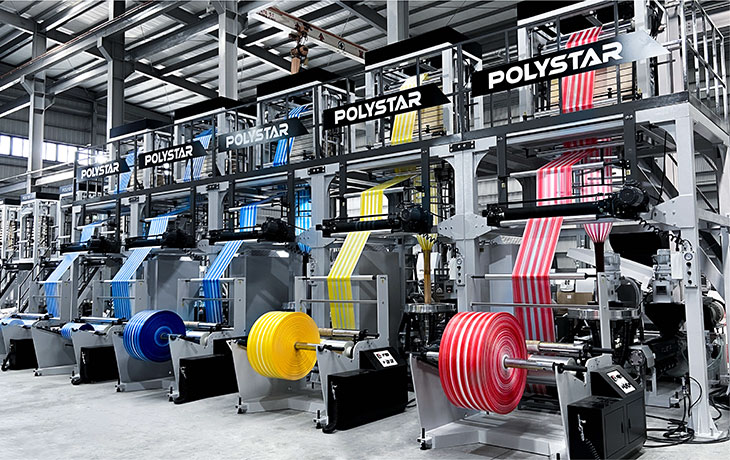 Bag producers want to cover a large range of plastic bags. In which, they want to process different colors, different sizes, and different plastic materials (especially recycled pellets and CaCO3) while maintaining the same quality as using virgin resins.
2. Good quality recycled pellets from the Plastic Recycling System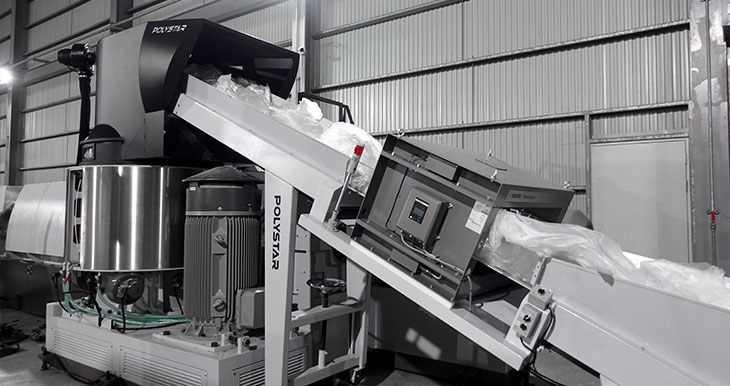 Purchasing a plastic pelletizing system is one of the most important decisions to complete a circular economy in the factory for plastic bag producers. A good pelletizing system allows plastic producers to return higher recycled pellets from their factory waste back to reproduction. For this reason, they are cautious when purchasing a plastic recycling system. They are looking for a complete system that includes cutting, extrusion, and pelletizing in one machine that reprocesses good-quality recycled pellets.
3. Simple operation and maintenance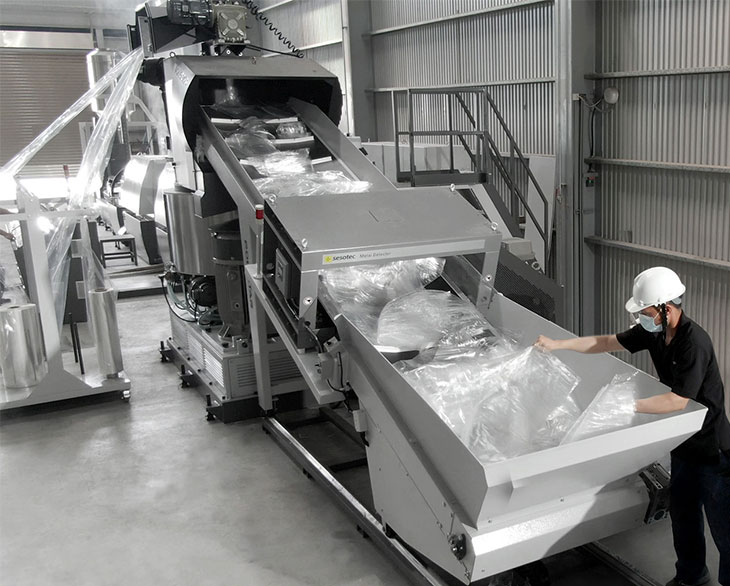 The design of the blown film machines and plastic recycling system is critical for plastic bag producers and their operators. For the producers, it's important for production efficiency and sustainability, and for the operators how it is to operate and check the machine if something is off.
New trends. New solutions for the circular economy.
Fulfilling these 3 factors is crucial to completing the cycle of the circular economy. It is possible with the right machinery. POLYSTAR offers customized solutions for both blown film machines and plastic recycling systems for its customers to achieve new trends in the market.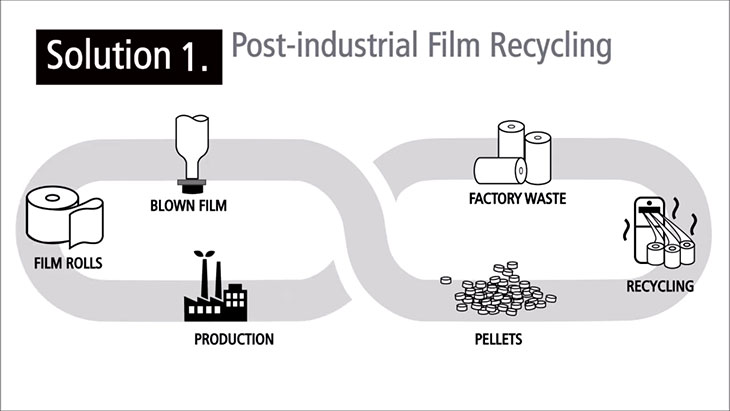 Blown Film Machines
A special screw design in POLYSTAR's Blown Films Machines is used to provide good mixing and stable output for both HDPE and LDPE (virgin plastic materials, recycled plastic pellets, and CaCO3).
Check out all our models of blown film machines:

1 Layer Blown Film Machine, Star-X

1 Layer Mini Blown Film Machine, Simple-X

2 layers Blown Film Machine, Bi-X

3 layers Blown Film Machine ABA (Economic solution), Eco-X
Plastic Recycling Systems
POLYSTAR's pelletizing solutions cover a big rage of plastic bag recycling (From clean to heavily printed films and bags)
Check out our plastic recycling solutions for bag-making and plastic film producers:

Plastic Recycling Machine with cutter-compactor integrated, Repro-Flex.

Two-Stage Plastic Pelletizing Machine, Repro-Flex Plus.

Air-cooled PE Plastic Recycling Machine, Repro-Air.
Developing both lines allows POLYSTAR to provide the best solution for the bag-making process, in terms of circular economy, since you will be able to have the best quality in your recycled pellets to be used back into your blown film machines.
Good Quality Recycled Pellets
POLYSTAR's Plastic Recycling Systems produce good quality pellets for reprocessing directly into your bag-making production line. This is possible thanks to the whole system plastic recycling system and the design of the blown film machines.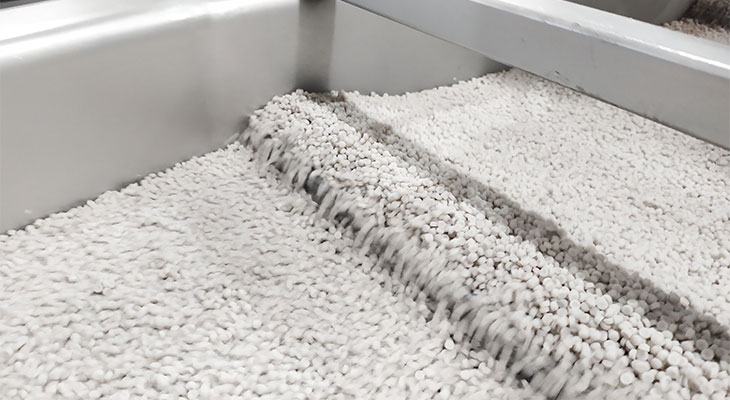 Successful Case
Ecuadorian customer, Eduardo Zamora, shares his experience of using both recycling and blown film systems in his factory.
Plasticonsumo is an Ecuadorian company that adds up to 100% of recycled materials to a variety of plastic products, including white, colorful, and striped T-shirt bags, pre-cut rolls, and garbage bags.
"Most POLYSTAR blown film machines work at an average of 70% recycled material, and in some cases, up to 100% recycled material,"
Eduardo said while explaining what he accomplished with the extruder and co-extruder.
Plasticonsumo now produces and customizes its final goods (plastic bags), as well as recycles both factory and post-consumer waste, using POLYSTAR machinery.
"I had been working with other Taiwanese manufacturers for a long time before deciding to switch to POLYSTAR completely. For one thing, it was the quality. And for another, it's the trust and friendship we've had for one another"
- Eduardo Zamora, CEO of Plasticonsumo
Continue reading:
Bag producer in Ecuador uses up to 100% recycled material
- Customer Story
Learn more
Author:POLYSTAR Co.
Headquartered in Taiwan, POLYSTAR has focused on user-friendliness of its machines through continuous re-engineering, making recycling extremely "Simple" for its users – Easy operation and maintenance is what makes POLYSTAR the No.1 selling recycling machine today. Over the past 32 years, more than thousands of POLYSTAR recycling machines have helped worldwide plastic producers to reprocess their post-industrial (in-house) waste back into high quality pellets in a simple and easy way.
POLYSTAR linkedin:

https://www.linkedin.com/company/76949389/admin/