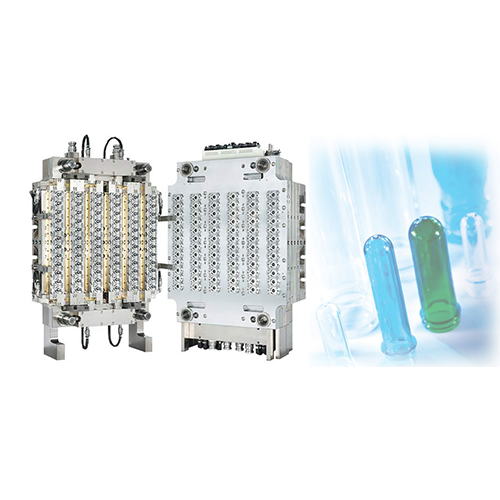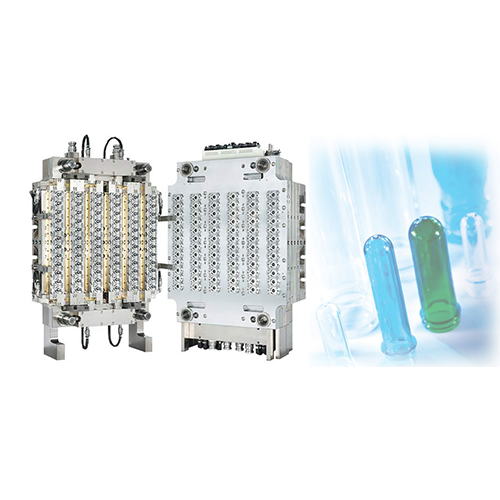 Classification :
Products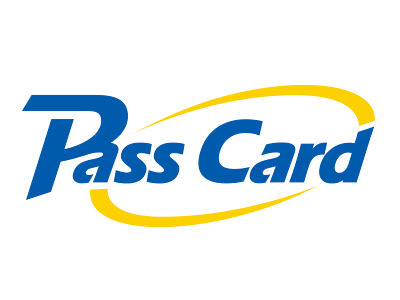 Country: Taiwan
Phone: 886-4-23553779 
Fax: 886-4-23551117
Contact Person: Mr. Johnnason Pai
Mold platen steel: PDS-5 (P-5) high grade tool steel HRC 27°-32°.
Cavity, core & neck rings steel: Swedish ASSAB STAVAX - 420, high grade with hard treatment up to HRC 50°-54°.
Pass Card VG Series Valve Gate Hot Runner System.
Interchangeable parts for every cavity.
Machining tolerance standards 0.005mm-0.003mm.
80% of mold parts interchangeable with injection mold machines.
Guaranteed preform wall thickness concentricity: ±0.075mm (L=100mm).
Optimized preform design ensures dynamic bottle blowing friendly.
Applications include: Aseptic, cold fill, hot fill, CSD, dry food and snacks jars.