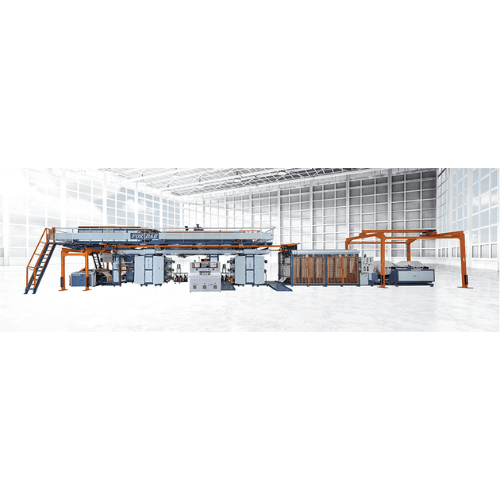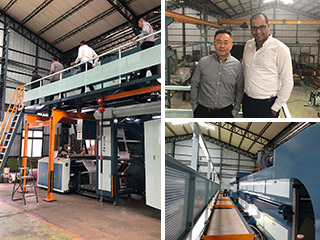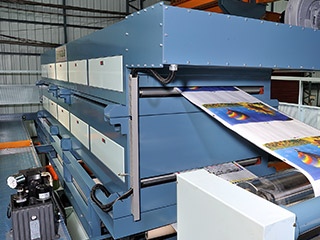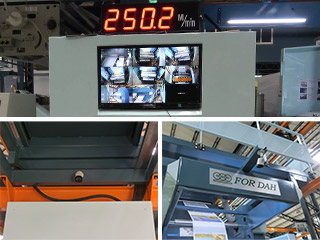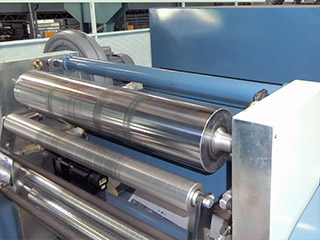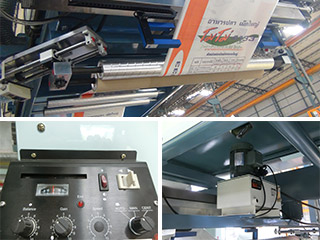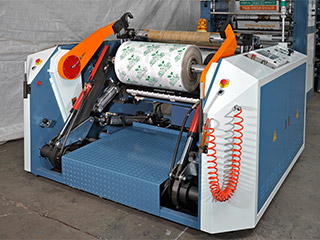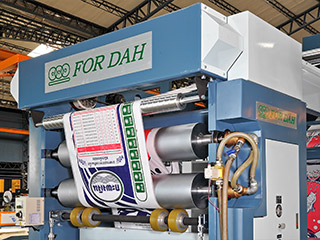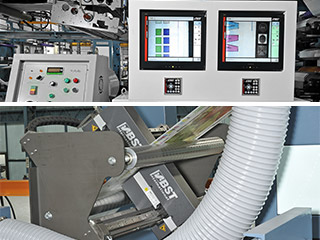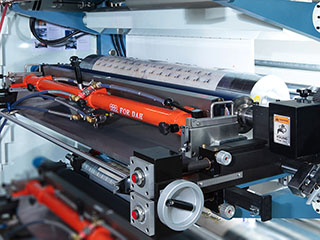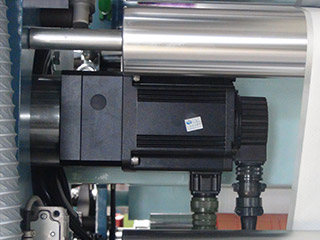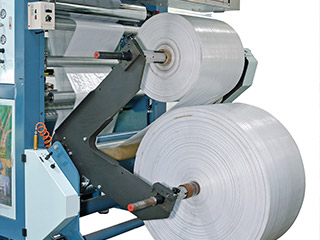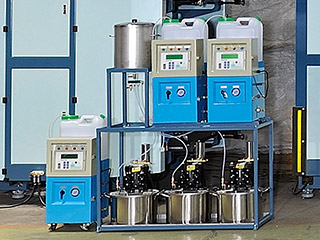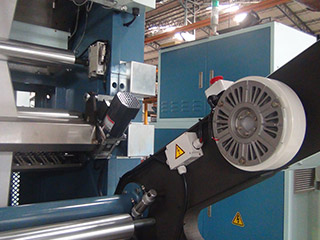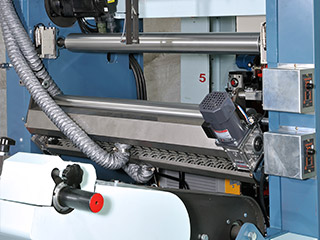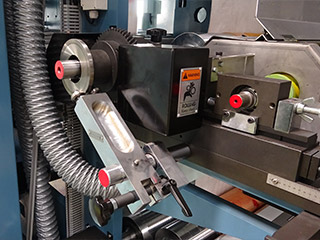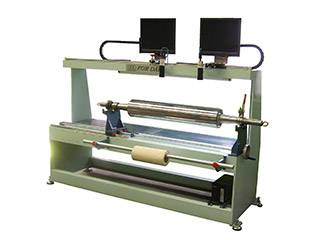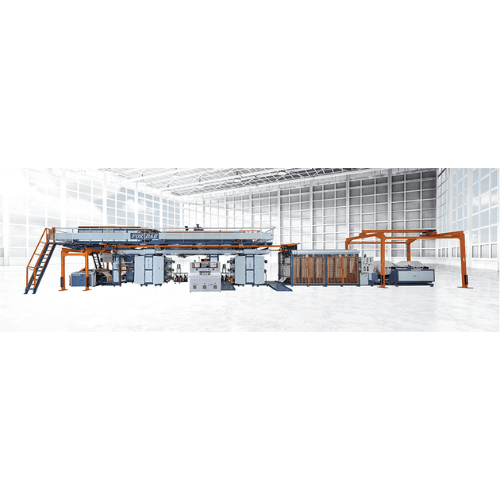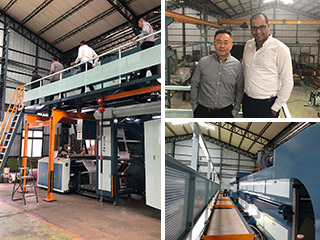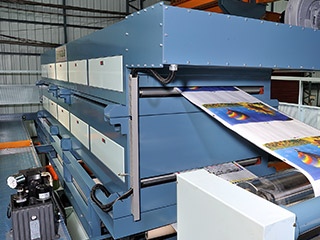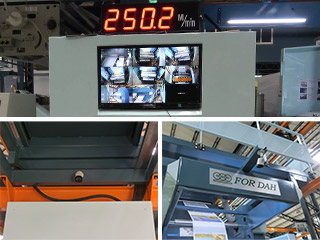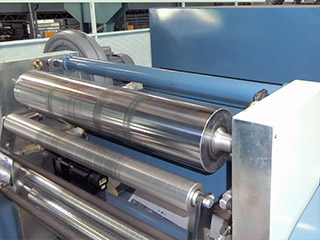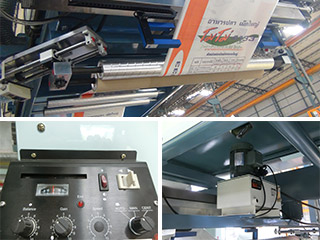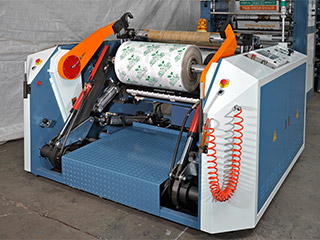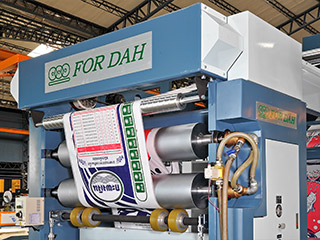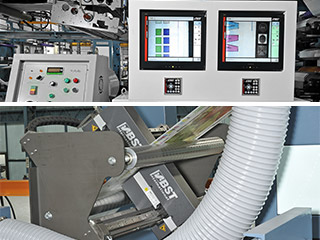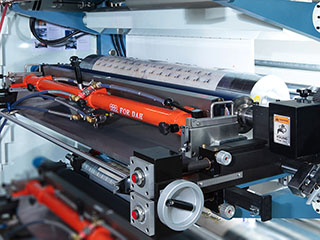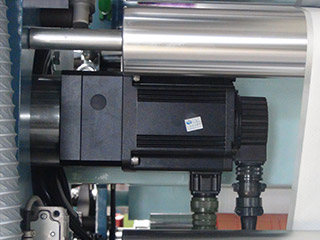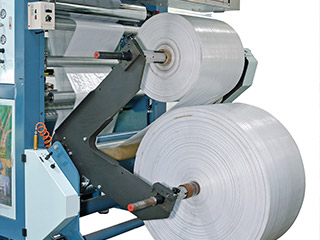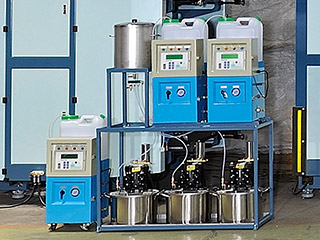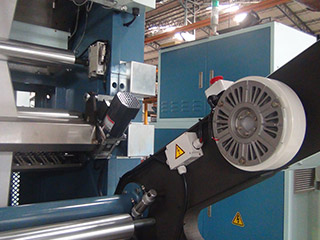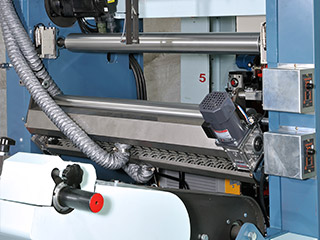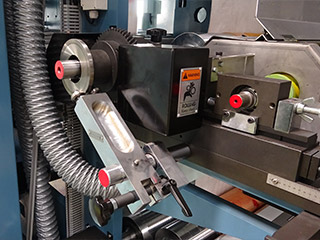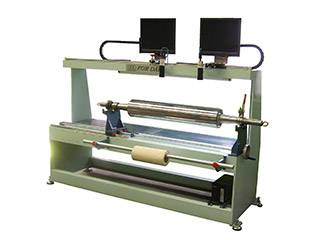 Classification :
PP/HDPE Woven Bag Making Equipment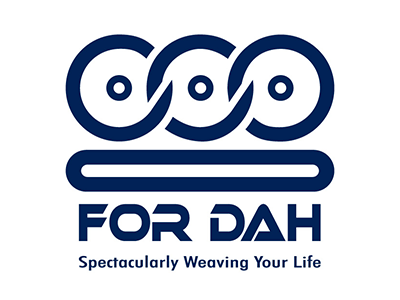 Country: Taiwan
Phone: 886-5-2215139 /886-5-2215149
Fax: 886-5-2219259
Contact Person: Ms. Lee
Max. machine speed: 250M/Min.
Standard including: Additional 2 ovens, CPC, In –feed servo control, Corona treatment, Non-stop Un-winder, Auto. Re-winder & servo control out-feed

Our flexographic roll to roll 8~12 color printing machine is applied for solvent-based ink and direct printing method for PP woven bag with/without lamination. Available for CMYK color combination to obtain realistic printing quality to enhance packing value.
Newly developed printing machine offers max. line speed 250M/Min.
Steel made plate cylinder in each printing station decides the length of bag. Request to change plate cylinder when bag length is different.

Simple color registration mechanism to ensure accurate printing quality.

Equipped with Auto. Tension Controller and magnetic powder brake to regulate even tension prior printing.

With Web Guiding Device to control the edge position for varying web width.

Driven by timing belt for quiet running and precise transmission.

With auto. ink circulation device to maintain uniform ink viscosity giving good printing quality.

Available 4 deck oven facility provides excellent drying quality at high speed.

Fully digitalized control setting on operator-friendly human machine interface (HMI).

High-Tech Doctor Blade with ceramic roller upon to customer's request to remove the excess ink for the highest printing job.

Available to have Auto. Roller Changer for rewinder to slice fabric roll on continuous operation, regulates the constant fabric tension, and auto. position rectification for evenly and tidily winding.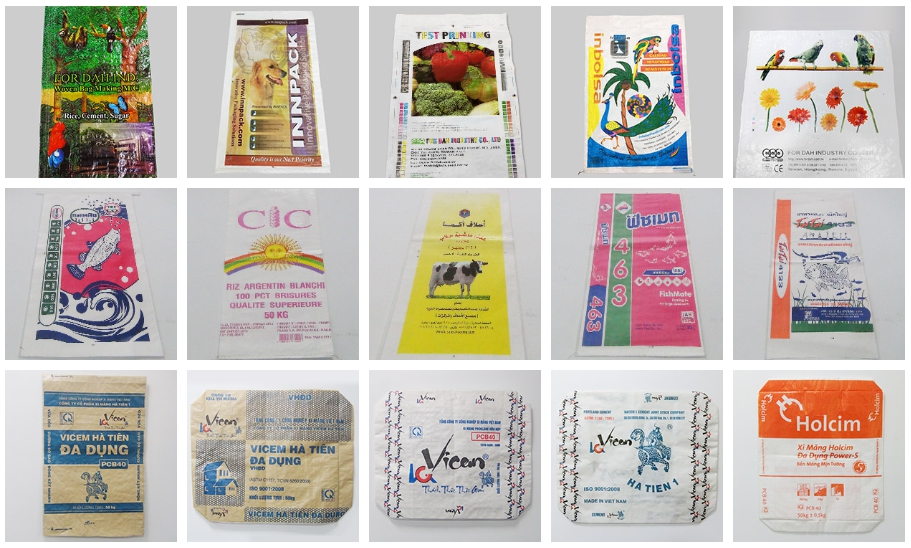 | | | | |
| --- | --- | --- | --- |
| Model | | | |
| No. of Color | 8 (4+4) | 10 (5+5) | 12 (6+6) |
| Web. Width | 950 mm | 950 mm | 950 mm |
| Printing Width | 900 mm | 900 mm | 900 mm |
| Printing Repeat | 350~1200 mm | 350~1200 mm | 350~1200 mm |
| Max. Machine Speed | 250M/Min | 250M/Min | 250M/Min |
| Max. Printing Speed | Single Side: 180~230M/Min, Double Side: 70~230M/Min | Single Side: 180~230M/Min, Double Side: 70~230M/Min | Single Side: 180~230M/Min, Double Side: 70~230M/Min |
Included Device
Double Side Corona Treatment Device
Colored Touch Screen Type Industrial Computer Operation System (HMI)
Auto. Ink Pump Circulation (Manual Type)
Auto. Web Guiding System x 2 sets
Auto. Tension Control (Control by Powder Brake and Load Cell)
Auto. Hydraulic System for Separating Ink Roller and Anilox Roller
Manual Printing Registration System without Stopping Machine
Chromium Plated Surface Anilox Roller 200~300 LPI (By the customer's request)
Manual Type Hoist for Printing Cylinder Changing and Fabric Roll Loading x 2 sets
Plate Cylinder Fixed on the Machine (By the customer's request)
Static Elimination Brush x 2 pcs
3 & 4 Drying Oven (Independent Control)
Servo Control Out-Feed Device
Servo Control In-Feed Device
Complete Catwalk
Central Position Controller (CPC)
Cooling Roller with Rotary Joint
3" / 4" Air Shaft for Unwinder and Rewinder
Non-Stop Roller Exchanging System for Unwinder
"NEW TYPE" Auto. Roller Changing System for Rewinder
Digital Camera Monitoring (8 cameras)
Optional Device