Genius- We Are Equipped For Every Recycling Requirement !
Genius- We Are Equipped For Every Recycling Requirement !
Cutter Compactor Plastic Recycling Machine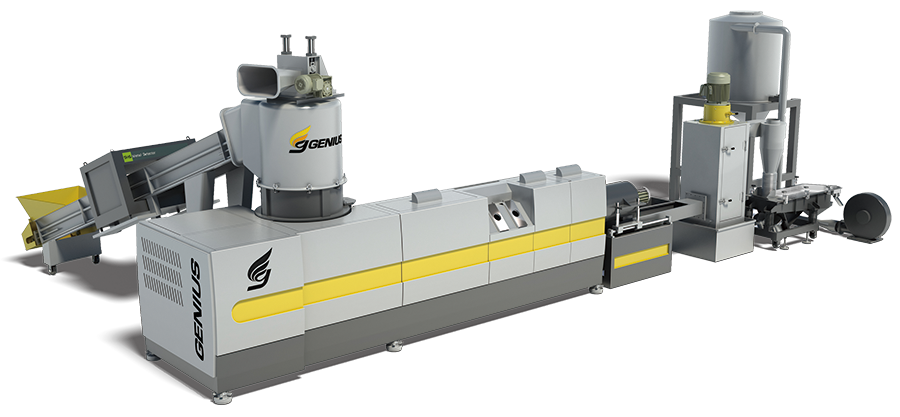 DW-350 Plastic Film Squeezing Dryer
Plastic film recycled material usually retains 30% or more of moisture after washing process. This equipment helps reducing excess moisture and the volume of the recycled material, increasing the quality and efficiency of granulation. Its output can amount to 700~900 kg/hr per hour and the degradation of the pellets will be highly decreased.

Easy Operation     Energy Saving      Safety Design      High Efficiency
About GENIUS's 3 IN 1 Recycling Machine
Compact design and integrate technology showcase the strength of our cutter compactor plastic recycling machine. It performs three individual functions of cutting, extruding and pelletizing. The integrated recycling technology is designed for reprocessing PP, BOPP, PE production waste materials.
Hot die face pelletizing  system is al unviersal joint design. Compared to stand pelletizing, it saves labor cost of drawing stand. Multifunctional design lowers the cost of buying a separate plastic crusher. Also, Gernius uses high torque gearbox. The high torque nature makes higher power efficiency.
Click the banner get more information