HCI Provides Latest Technology of Medical Sterilization Pouch / Reel Making Machine
---
Global demand for medical packaging continues to grow, quality standard expected of the sterile pouches/ reels also set to increase and become more stringent. HCI is aware of this trend and has since collaborated with MNCs to make critical changes to its medical pouch making machine to meet this new standard. More operator oriented features, stable and reliable machine with more precise temperature control are the key. A new "FSC-V" is recently launched, capable of making different type of sterile pouches including header bags, heat-seal and self-sealing type sterile pouches, flat and gusset sterile reels.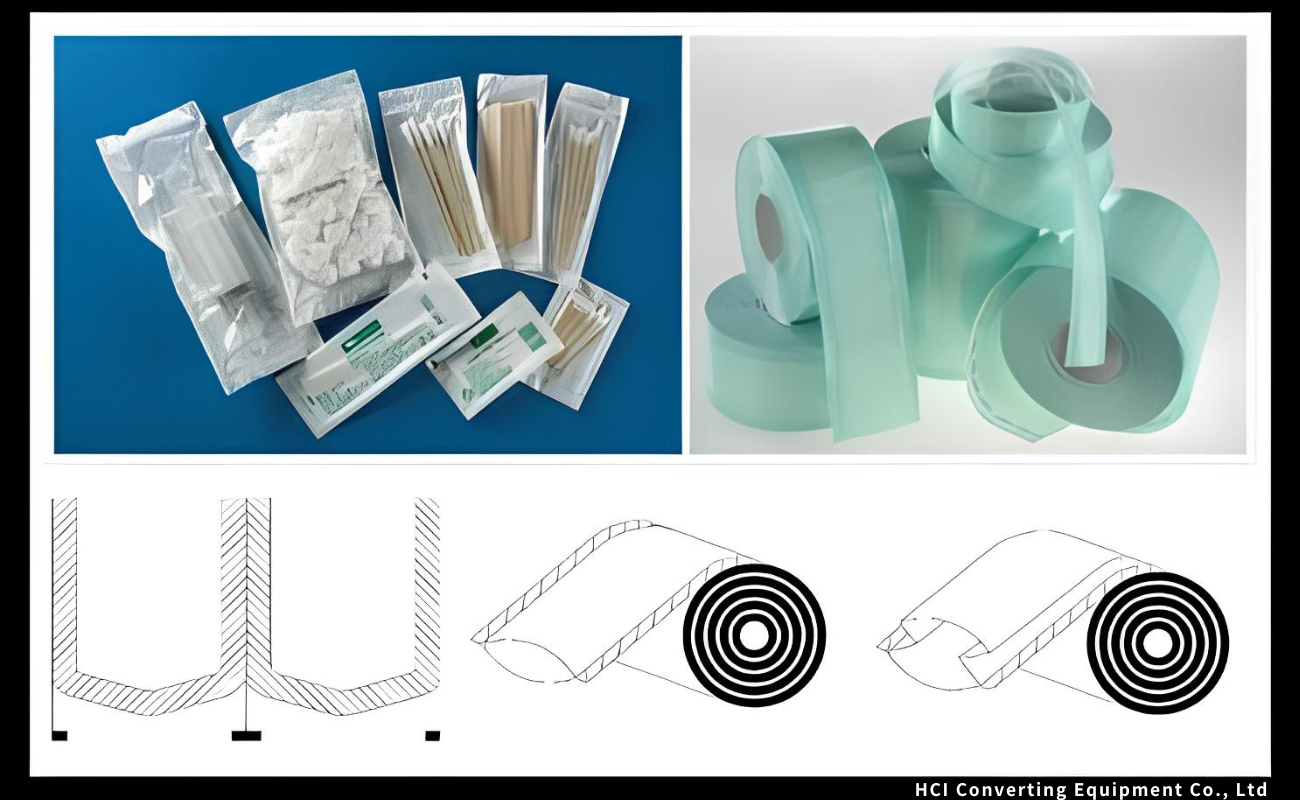 HCI's ' FSC-V' medical sterilization pouch making machine's sealing mechanism utilizes external drive system which is simple and easy to maintain and up keep. Its main drive is servo motor driven and heat sealing time can be varied according to pouch material type. Sealing temperature does not require adjustment while the machine mechanical speed changed. Material feeding is also servo motor controlled ensuring every pouch size is consistently the same.
Heal seal's sealing pressure and temperatures are 2 critical parameters for ensuring the quality integrity of sterile pouches. FSC-V sealing embossing device utilizes compact cylinder delivering well balance all round pressure to the top and bottom sealing molds, keeping material deformation within 0.01mm during sealing process, especially suitable for paper and film sealing, delivering stronger seal and neat bond.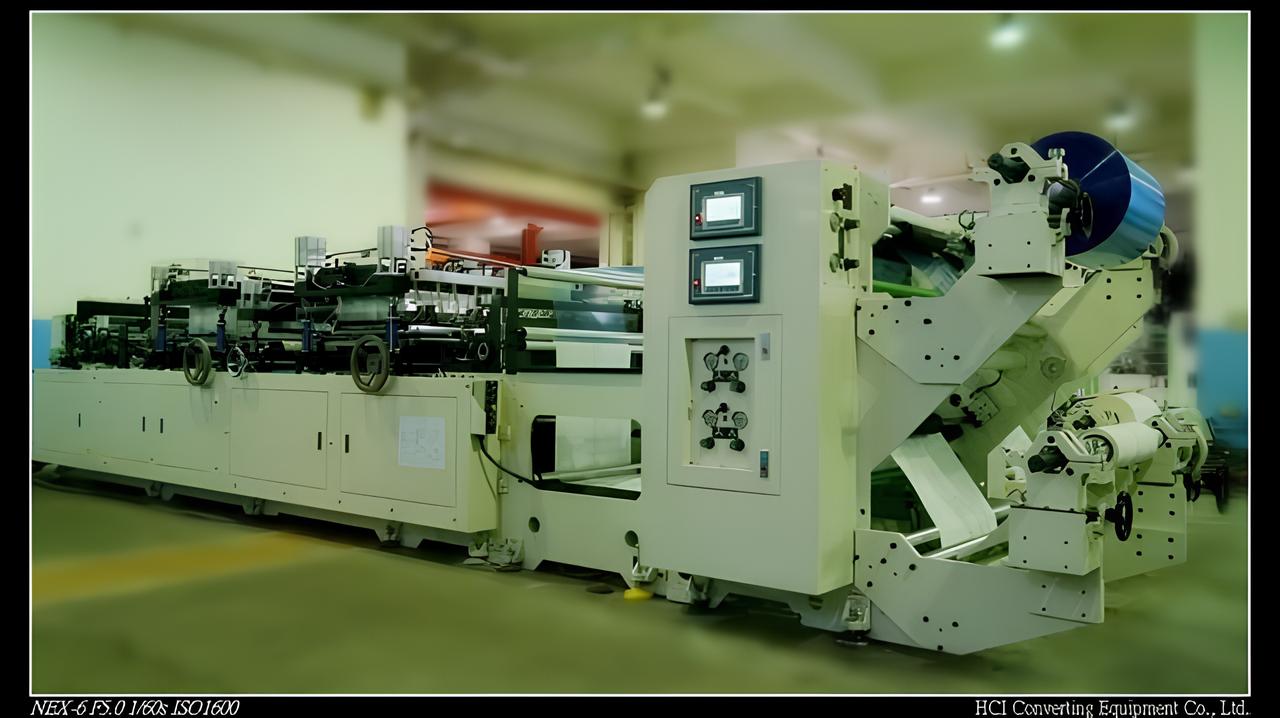 On sealing temperature, FSC-V could be customized to utilize 4 – 8 independent temperature controller according to customer's requirement. Every set of temperature controller comprises of heaters, thermocouples and PID thermal controller. Each temperature controller will use HCI's unique heat distribution technology to independently control each area, and the temperature on each sealing mold will be kept within +/- 2.5°C to ensure zero sealing defects.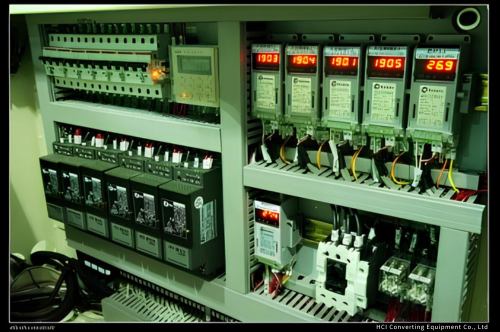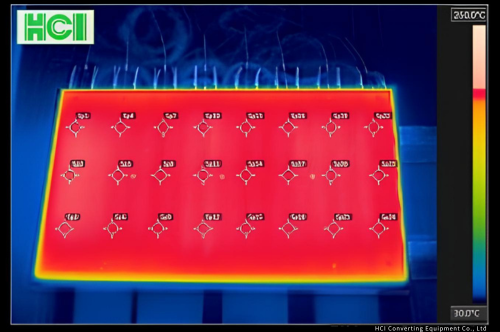 Other new operator friendly features on FSC-V include improved mold track for easy changing of sealing mold to meet different orders. New inline shear knife changing and slitting width changing features are added, without the need to remove knife shaft. HMI touch screen offers easier entering and monitoring of process parameters. The new FSC-V with its new and improved machine design has improved workflow and enhanced safety features, delivering better seal quality, better product and reduces wastage. HCI will continue to bring in new advance technology and providing the most practical converting solution to clients.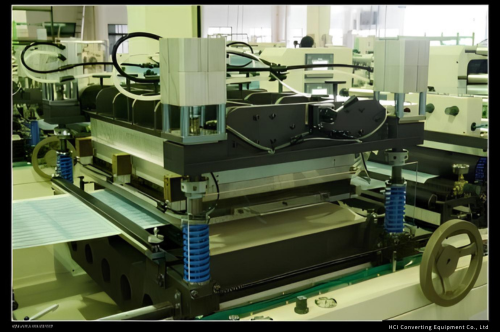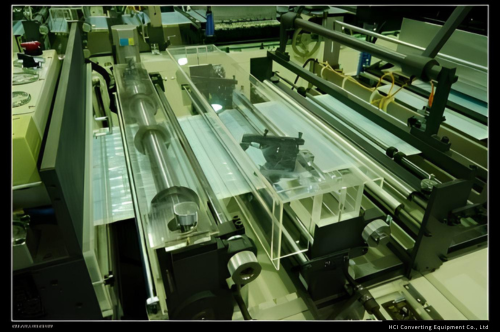 Author:Terence Chen - Sales Director of HCI Converting Equipment Co., Ltd.
Terence Chen is HCI Sales Director with over 22 years of experience in the industry.
Within his work experience he has been involved in the strategic planning and launching in new products, also working close with customers for better understanding of their needs and also responsible of marketing strategies, branding and image of the company.