HAN KING: Review K-2022 - Post Consumer Recycling for Environmental Resource Circulation
---
At K-2019, the plastic industry was focused on downgauging thickness to reduce the raw materials used in production, to save resources. The material suppliers developed high-performance resin formulation for the end-product to achieve downgauging with better properties. There were two hot topics – recycling and biodegradation. The plastic product, made from biodegradable materials, can degrade naturally by burying the plastic wastes. However, with changes in temperature, moisture and oxygen, it will affect the degradation process and delay efforts to improve the environment.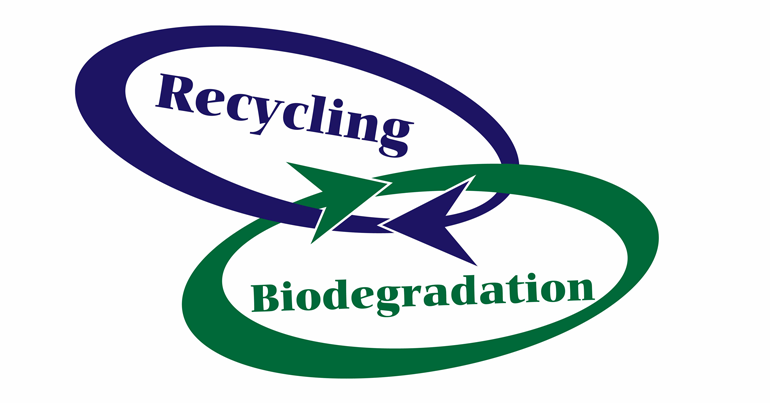 The topic of recycling grew hotter at K-2022. Emphasis was placed on using post-consumer recycled resins back into the production process to achieve environmental policies, implemented by governmental bodies. Such policies call for a definite ratio of post-consumer recycled resins to prime resins, as well as the frequency of recycling post-consumer waste. However, the post-consumer recycled resins do affect the properties of the blown film and its production stability. Therefore, it is important to manage the quality for post-consumer recycled resins.
KING-PLUS FFS Heavy-duty Sack Machine: adding 30% post-consumer recycling

At K-2022, Han King displayed its five-layer heavy duty sack blown film production line comprising in-line printing machine and embossing device, via real time live streaming from their manufacturing plant. The resin formulation was supported by Borouge, with 30% post-consumer recycled resins.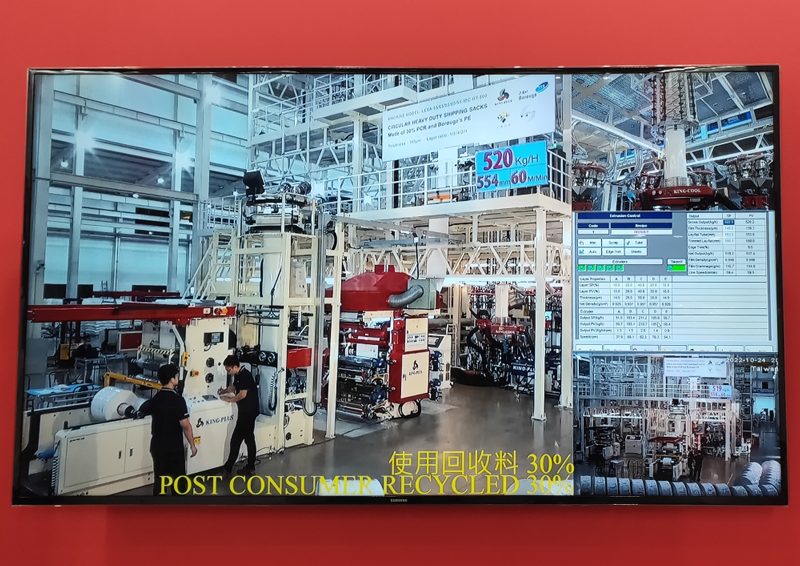 The machine demonstrated a film of 140 microns thickness running at a maximum output of 520 kilograms per hour.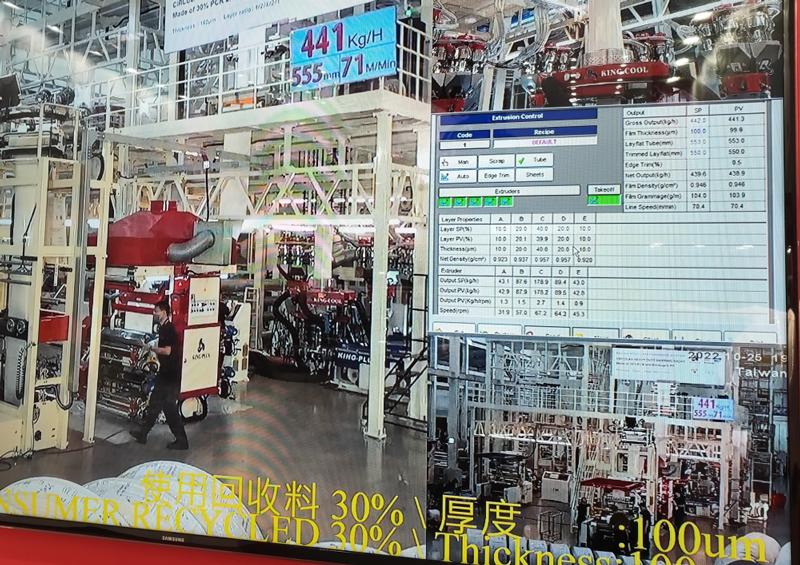 On the seventh day of K-2022, Han King's machine was reset to demonstrate the downgauging of the same film at 100 microns thickness, running at a machine line speed of 71 metres per minute and output of 440 kilograms per hour.
Review the live stream - Youtube channel or Facebook
Five-layer FFS Blown Film Machine Displayed
Other Popular Model at K-2022 from Han King:
▶️Agriculture Blown Film Machine
▶️Stretch Hood Blown Film Machine
▶️Lamination Film Blown Film Machine
Author:HAN KING PLASTIC MACHINERY CO., LTD.
Han King Plastic Machinery Co., Ltd. was founded by Mr. Wu Chen-Jung in 1984.Due to Mr. Wu's interests in ancient Chinese literature and culture, he named the company, "Han King" to depict the grandeur of Chinese culture through the years.

We are the manufacturer of blown film machines. In the past thirty-five years, Han King has relentlessly accumulated vast experience, from manufacturing mono-layer machine to two-layer, three-layer and five-layer machines. We develop and produce our own rotary die, embossing device, 360-degree oscillating haul-off, internal bubble cooling system, automatic air ring and other blown film machine components.

Han King is certified to ISO9001 quality management system. We place serious emphasis on quality control and internal process control. We provide complete after-sales service, quick response and fast support team, to solve customers' queries in the shortest time. We do it all by ourselves to enhance customer satisfaction and expand market competitiveness.

Our headquarter is in Taiwan. We started in a factory in Min Hsiung township, Chiayi county. Mr. Wu's management policy is "training talent, upgrading technology, developing market". From renting our original factory for thirty years, to purchasing our own land in 2017 to build our own factory, we have now moved to our brand-new factory in Dapumei industry park, Dalin township, Chiayi county in June 2019.