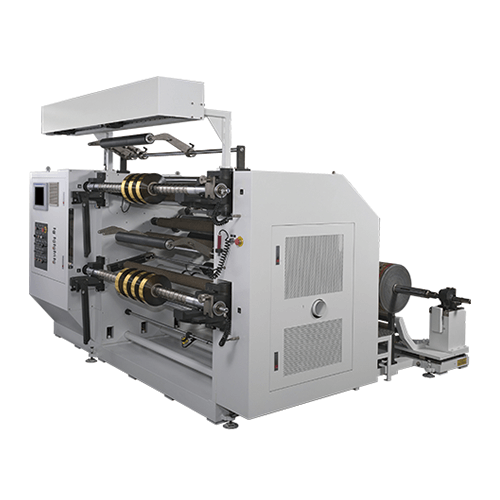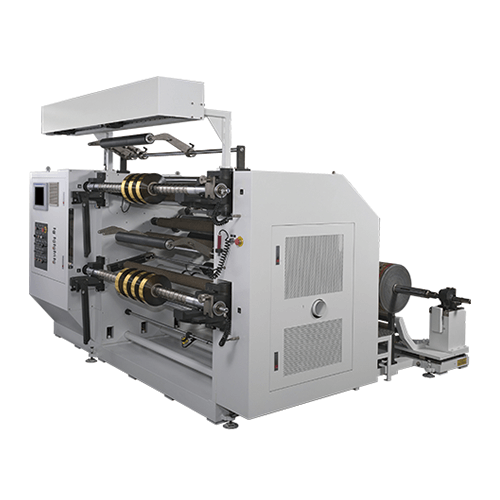 Classification :
Slitting Machine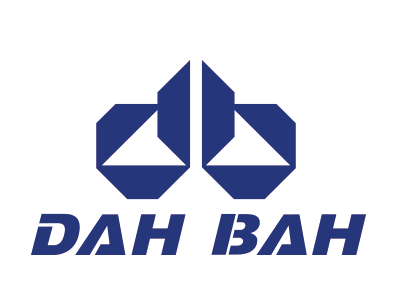 Country: Taiwan
Phone: 886-4-24832477
Fax: 886-4-24830852
Contact Person: Angela Chi
Materials
LLDPE 40-150μ, PE; OPP; CPP; PVC; PET 30-150μ, BOPP 25-150μ, Laminated films 40-150μ.
Unwinding Section
Swing-out/Lift-up compatible type φ3" air shaft.
Equipped with digital type line position control (LPC) to ensure accurate slitting position.
Slitting Section
Equipped with razor cutter and circular shear cutter.
Equipped with blower and expulsion tube.
Rewinding Section
Swing-out/lift up type ψ3" friction shaft make unloading more flexible.
Automatic tension control system.
Static eliminating brush equipped.
The lay-on rollers for pressing the finish rolls are adjustable to meet different materials requirments.
Equipped with tracking roller system, which can track the changing of the finish rolls diameter and maintain a steady rewind tension to provide stable rewinding and neat edges of finish-rolls.
Model No.
SLF-NT130MU
APPLICABLE MATERIAL
LLDPE 40-150μ, PE;OPP;CPP;PVC;PET 30-150μ, PET 12-150μ, BOPP 25-150 μ,
Laminated films 40-150μ
MAX. PARENT WEB WIDTH
1300 mm
MAX. PARENT WEB DIAMETER
800 mm
UNWIND CORE I.D.
3"
MIN. SLIT WIDTH
50mm
REWIND CORE I.D.
3"
MAXIMUM FINISH ROLL DIAMETER
600mm
MAX. MACHINE SPEED
300M/min
MACHINE COLOR
White