Classification :
Plastic & Rubber Pellet Making Line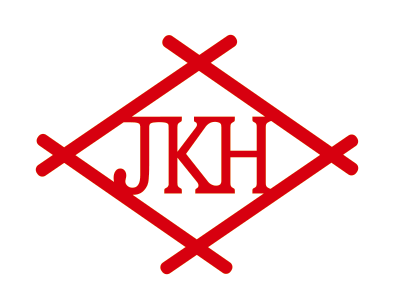 Country: Taiwan
Phone: 886-5-235-7969
Fax: 886-5-235-6805
Contact Person: Kuo Hsiung Lo
JKH doesn't just deal in plastic processing. We can also pelletize rubber and many other different types of materials. The JKH Rubber/Additive Compound Pellet Making Line is the machine to meet all of your rubber/composite pelletizing demands.


We can also provide automated production line for you, and to adjust and customize equipment according to your needs.

Dispersion Kneader :
MODEL NO.
JKH-DK5L
JKH-DK20L
JKH-DK35L
JKH-DK55L
JKH-DK75L
JKH-DK110L
Kneader Motor (HP)
7.5
30
60
100
150
250
Brake Motor (HP)
1
2
3
5
7.5
10
Compressor Motor
2
3
3
5
7.5
10
Cooling Pump
0.5
1
1
1
2
2
Blinding Capacity (ℓ)
5L
20L
35L
55L
75L
110L
Machine Dimension (m/n)
1770x
1050x
2370
2650x
1800x
2500
2950x
1820x
3300
3450x
2150x
3420
3850x
2250x
4000
4400x
2850x
4350
Net Weight (kgs.)
1800KG
5800KG
6800KG
9500KG
12500KG
16500KG
Twin Enforce Feeder with Extruder :



MODEL NO.
PR125-250
PR160-275
Fit for Kneader
7.5
30
7.5
30
Skip Conveyor
2 HP
2 HP
Taper Twin Screws Feeder
PRT 250
PRT 275
Driving Motor
10 HP
10 HP
Extruder
125 mm
160 mm
Single Screw L / D Ratio
8 : 1
8 : 1
Main Motor
40 HP ~ 60 HP
60 HP ~ 100HP
Heater Capacity
20 kw
25 kw
Temperature Control
6 Points
6 Points
Cutting Die
Hot Cutter
Hot Cutter
Cutting Motor
1 HP
1 HP
Force Blower
5 HP
7.5 HP
Cooling Tank
1 Set
2 Set
Vibrating Screener
1 Set
1 Set
Cooling Blower
3 HP
3 ~ 5 HP
Machine Weight (Approx)
7500 KG
8000 KG
Machine Size
20000x
5000x
3500
20000x
5000x
3500~4000