Rubber Injection Molding Machines
LIM、LSR (Liquid Silicon Rubber) Vertical Press (Rotary/Shuttle)
Classification : Vertical Liquid Silicone Rubber Injection Molding Machine
KING'S SOLUTION CORP.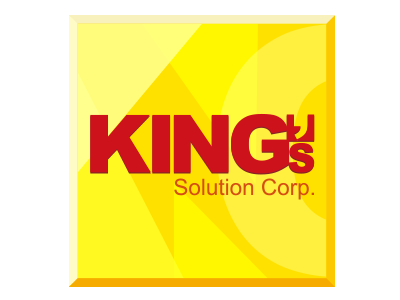 Contact Person:
Sheila Su
Precision vertical clamping system (parallelism/ flatness : 0.02/100mm) , heavy-duty tie-bars, and low-pressure mold clamping work together to greatly extend machine & mold life.
Increased productivity and efficiency with shuttle table or rotary table configuration. Pick and place products while another product finsihes molding.
Energy savings of around 50-70% with servo pump power system.
Safety cover, Light curtain, pneumatic door and dual palm safety button for personnel safeguard.
Multi-Language PC Base industrial type Linux core system.
1000 sets of mold settings can be stored and export as backup.
Complete record of history settings & warnings. Built in USB connect.
On-line remote control and maintenance service.
Model
KL520-200-80DVS-1-S68
KL560-300-120DV2S-1-S68
KL660-400-160DV2S-1-S68
INJECTION UNIT
Plunger Diameter
mm
25 x 2
31.5 x 2
36 x 2
Injection Pressure
kgf/cm²
441
444
439
Injection Capacity
cm³
196
312
407
Injection Weight﹝LSR﹞
oz
7.5
11.9
15.5
gram
212
336
439
Injection Rate
cc/s.
171
312
407
Injection Speed
mm/s.
174
200
200
Plunger Stroke
mm
200
Nozzle Stroke
mm
280
Nozzle Contact Force
ton
8.5
CLAMPING UNIT
Clamping Force
ton
80
120
160
Minimum Mold Height
mm
200
250
250
Opening Stroke Maximum Daylight
mm
580 (without Heating Platen)
400 (with Heating Platen)
690 (without Heating Platen)
500 (with Heating Platen)
690 (without Heating Platen)
500 (with Heating Platen)
Overall Size of Platens
mm
700 x 570
770 x 570
920 x 720
Space Between Columns
mm
520 x 385
560 x 360
660 x 460
Size Of Shuttle Table
mm
510 x 540(single slide)
550 x 1150(double slide)
650 x 1450(double slide)
Shuttle Table Stroke
mm
540
580
730
Ejector Force
ton
2.7
Ejector Stroke
mm
up 100
ELECTRICAL EQUIPMENT & GENERAL
Power Source
V/HZ
380/60/50
Drive Motor
KW
7.5
15
15
Heater
kw
3.6 (option)
5.5 + 5.5 (option)
7.5 + 7.5 (option)
Temperature Control Zone
ZONE
2+1 (middle)
3+2 (middle)
3+2 (middle)
Hydraulic System Pressure
kgf/cm²
140
160
160
Machine Dimension
m
2.2 x 1.4 x 3.1
2.2 x 1.5 x 3.8
3.2 x 1.8 x 4.2
Machine Weight
Ton
4
5.5
7
★Option:Heating Platen、LSR Transfer pump A/B/P - (a) 55 gallon (b) 5 gallon