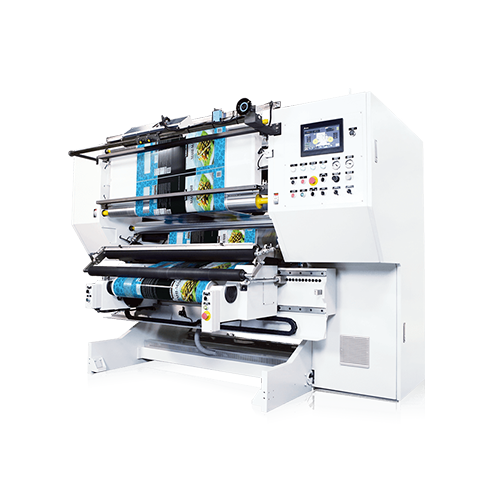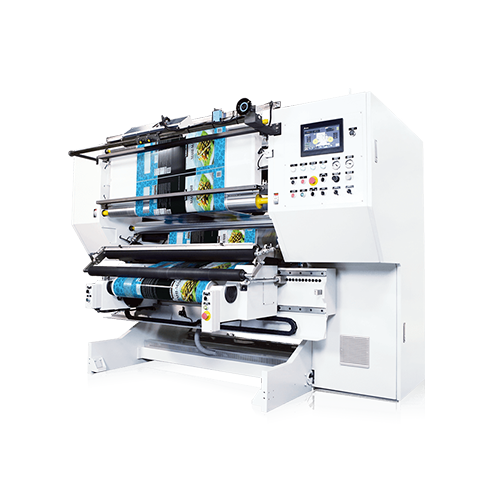 Classification :
Roll Rewinding / Inspecting Machine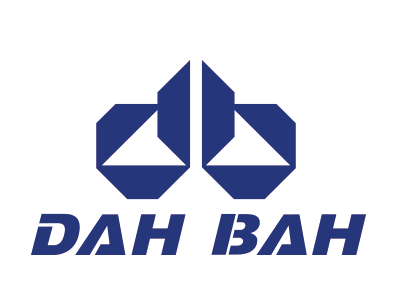 Country: Taiwan
Phone: 886-4-24832477
Fax: 886-4-24830852
Contact Person: Angela Chi
APPLICATION MATERIALS
Inspect the defectives of the printed film and laminate.
REWINDING TYPE
Center rewinding with single rewind shafts.
UNWINDING SECTION
Equipped with air-shafts (dia.3'') making loading and unloading easier.
Equipped with edge position control (EPC) to provide accurate film positioning.
TENSION CONTROL
Equipped with automatic tension controller and load-cells. The actual tension is digitally displayed, increasing the tension control precision with minimal operation effort.
INSPECTING SECTION
Equipped with inspecting acrylic board and fluorescent lamps making inspecting easier.
Static eliminating device equipped.
Equipped with automatic counter which will stop the machine when reaching the pre-set length.
REWINDING SECTION
Equipped with air-shafts (dia.3") making loading and unloading easier.
Press-roller equipped with constant pressure control system.
OPTIONAL ACCESSORIES
Reversible running (Standard equipment for RE-100R)
Splicing table with suction device
Synchronizing stroboscope with photo sensor
Inspecting camera with monitor
6" air chuck
Trimming cutter with blower and expulsion tube
Line position control (LPC)
Trim rewinder
RES-R Series: Model name for Reversible function.
The working speed depends on the material condition.
Due to machine development, above information maybe changed without notice.
REF-TLR Series
Model No.
REF-TL130R
MAX. PARENT WEB WIDTH
1300 mm
MAX. PARENT WEB DIAMETER
800 mm
UNWIND/REWIND CORE I.D.
3"( Or as request )
MAX. MACHINE SPEED
200 M/min. / 300 M/min.
INSTALLATION INFORMATION
(For 1300mm standard machine)
NET WEIGHT
2200kg
AREA REQUIRED
L2565xW2720xH1760mm
POWER
As request
AIR
6kg/cm 3