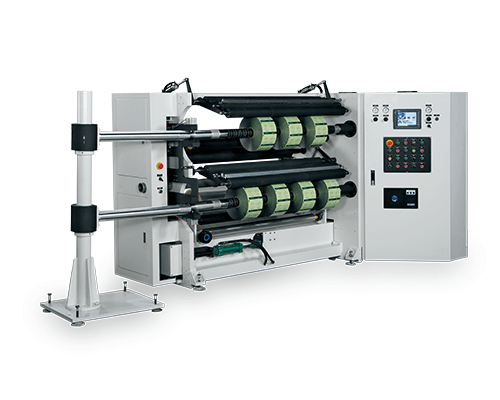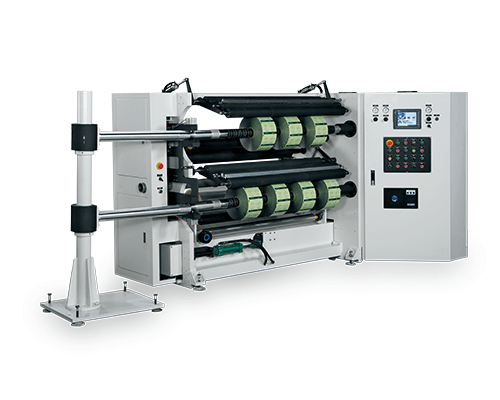 Classification :
Slitting Machine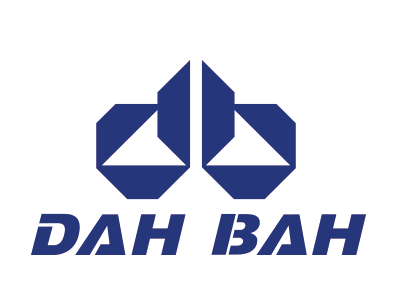 Country: Taiwan
Phone: 886-4-24832477
Fax: 886-4-24830852
Contact Person: Angela Chi
Enova Series
Model No.
SLF-T130F
MAX. PARENT WEB WIDTH
600~1300 mm
MAX. PARENT WEB DIAMETER
800 mm
THICKNESS RANGE
35~150 µ (Depends on various materials' conditions)
MAX. REWIND DIAMETER
450 mm
MIN. SLIT WIDTH
50~550 mm (Depends on various materials' conditions)
UNWIND/REWIND CORE I.D.
3"
MAX. MACHINE SPEED
300 M/min.
INSTALLATION INFORMATION
(For 1200mm standard machine)
NET WEIGHT
2600kg
AREA REQUIRED
L1800xW4000xH1600(mm)
POWER
As request
Materials
Laminated films 40-150μ; OPP 30-150μ; CPP 30-150μ; PVC (Soft), 30-150μ; PET 30-80μ.
Rewinding Type
Differential center rewinding with duplex rewind shafts.
Unwinding Section
Shaft less unwinding stand (Motorised left / right movement) with mechanical chuck.
Equipped with digital type line position control (LPC) to ensure accurate slitting position.
Slitting Section
Equipped with razor cutter and cutting in the air.
Equipped with grooved roller for razor blades.
Equipped with blower and expulsion tube.
Rewinding Section
Cantilevered type mechanical rewinding shafts for easy operation.
Equipped with ball type friction rings, which not only can facilitate the concentricity of the paper cores and finish rolls, but also can make unloading easier without causing paper dust.
Equipped with automatic tension controlling system and load-cells. The actual tension is digitally displayed, increasing the tension control precision with minimal operation effort.
Static eliminated brush equipped.
Lay-on roller pneumatic pressure control system.
Unloading device.