Vertical Injection Molding Machines
C Type Shuttle Table Low Pressure Molding Machine
Classification : Low Pressure Injection Molding Turn-Key Solution
KING'S SOLUTION CORP.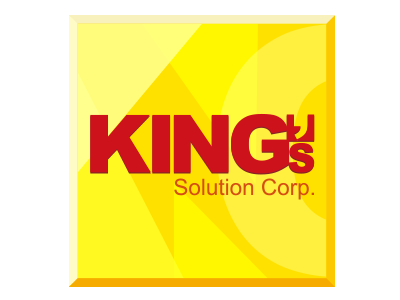 Contact Person:
Sheila Su
Low pressure molding is a new injection molding process in recent years.
Low pressure molding production is a process uses hot liquidify Polyamide material.
Our research team make their efforts on the designing of low-pressure machine, King's Solution Corp. recently have 5 new patents (i.e. Taiwan patents no. M496549, M525837 and M530471), (China patents no. ZL201420646124.2 and no. ZL201420647977.8).
Our LPM Low Pressure Molding Machine, CE marking certified, with its very low injection pressure 20~500psi (1.5~35 BAR) flow into the mold cavity and electronic parts to be encapsulated. Hot-melt Polyamide starts cooling down when it touches the cavity, then apply continuous injection pressure. The over-molding process will not harm any fragile solder joint of the circuit board (PCB Overmolding). At first, it's uses to replace toxic and bulky conventional potting processes, gradually spread to the world in market such as automotive market, medical, military, domestic appliance market.
Low pressure molding leads the way to protect fragile electronics components against moisture, dust-proof, moisture proof, insulation, temperature resistance, flame retardant, vibration reduction, well bonding, waterproof etc. Suitable for electronic components such as micro switches that require waterproof function, automotive electronic sensor.
Ideal for PCB Overmolding, Waterproof Cable Overmolding, Waterproof Micro Switch.
Machine driven by compressed air and servo motorised. energy saving, suit for clean room and laboratory.
The Pressure adjusting valve control the pressure of injection.
TWO PID thermal temperature control zones(Melting tank and nozzle).
Melt tank made from aluminum alloy, Teflon coated, heating evenly and rapidly, much easier to clean.
Nozzle connected to melt tank, injection unit driven by air pressure.
Nozzle directly connected to gear pump and no heating pipe, avoid material crystallization.

Tie-barless (Ctype)design gives more space for operation. Especially suitable for the power cord and connector with wire.

Sealing cover, Safety Light curtain, pneumatic door and dual palm safety button for personnel safeguard.

Multi-Language PC Base industrial type Linux core system.

1000 sets of mold settings can be stored and export as backup.

Complete record of history settings & warnings. Built in USB connect.

On-line control and maintenance service.
MODEL

KL-CX-01-2-09-1

Injection Unit

Injection Type

Horizontal injection from parting line

Capacity

L

3.5 / 6.5 (Optional)

Injection Capacity

ml / r

8.98

Pump Speed

r.p.m

0~100

Nozzle Stroke

mm

50

Nozzle Contact Force

Tf

0.06

Clamping Unit

Clamping System

Pneumatic

Air Booster

Clamping Force

Tf

1

4

Opening Stroke

mm

160

Mould Space

mm

285

Min Mould Space

mm

125

Overall Size of Platens

mm

400*150

Space Between Columns

mm

N / A

Size Of Shuttler Platen

mm

850*160 (Optional)

Shuttle Plate Stroke

mm

500 (Optional)

Ejector

Pneumatic

Ejector Force

Tf

0.12

Ejector Stroke

mm

UP 25

Electrical Equipment & General

Power Source / Voltage

V / HZ

1 ø - 220v (60Hz / 50Hz)

Drive Motor

kw

0.4

Heater

kw

4.8

Temperature Control Zone

zone

3

Hydraulic System Pressure

kgf / cm2

6

Machine Dimension

m

1.65*1.00*1.75

Machine Weight

ton

0.8