VietnamPrintPack 2023 will take place from 27-30/9 to propel innovation in the printing & packaging industry
Yorkers Trade & Marketing Service Co., Ltd.
Press Release
8/9/2023
Ho Chi Minh City, Vietnam
Vietnam's economy has experienced remarkable growth, driving increased consumption and production within the country. This expansion has led to a growing demand for printing and packaging services. However, one significant challenge facing the industry is the shortage of suppliers providing high-quality products.
VietnamPrintPack - The Vietnam International Printing and Packaging Industry Exhibition has been the premier international exhibition in Vietnam. For over two decades, the exhibition has played a pivotal role in helping countless businesses find solutions to their needs while contributing significantly to the development of the printing and packaging sector.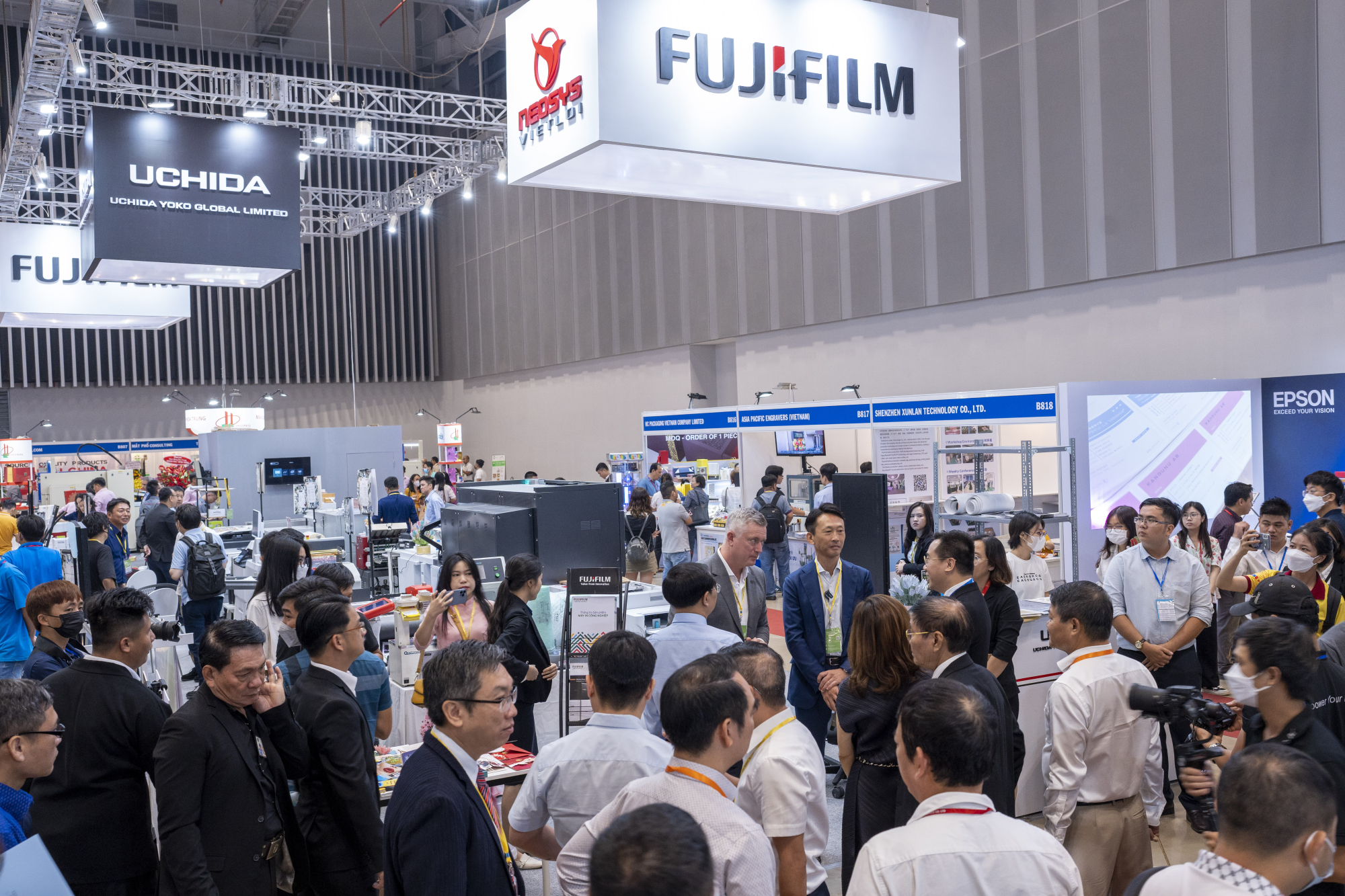 (Source: VietnamPrintPack 2022)
This year, VietnamPrintPack will take place at the SECC - Saigon Exhibition and Convention Center, Ho Chi Minh City, from September 27 to 30. Organized by the Ministry of Industry & Trade - Vinexad National Trade Fair & Advertising J.S.C (VINEXAD) and Yorkers Trade & Marketing Service Co., Ltd., the exhibition will host 411 exhibitors from 17 countries and regions, including China, Germany, Hong Kong, India, Indonesia, Japan, Malaysia, Philippines, Singapore, Slovakia, South Korea, Switzerland, Taiwan, Thailand, United Kingdom, United States, and Vietnam.
A Fusion of Local and Global Printing and Packaging Pioneers
This year, the exhibitors will occupy 20,000 square meters to display the latest products and services. One of the highlights is the highly anticipated first-timers: Masterwork Group from China, who will be presenting advanced folder gluers and die-cutters, along with comprehensive services. Additionally, Heidelberger Druckmaschinen AG from Germany, the world's largest manufacturer of offset printing presses, will join them in jointly presenting their cutting-edge technologies.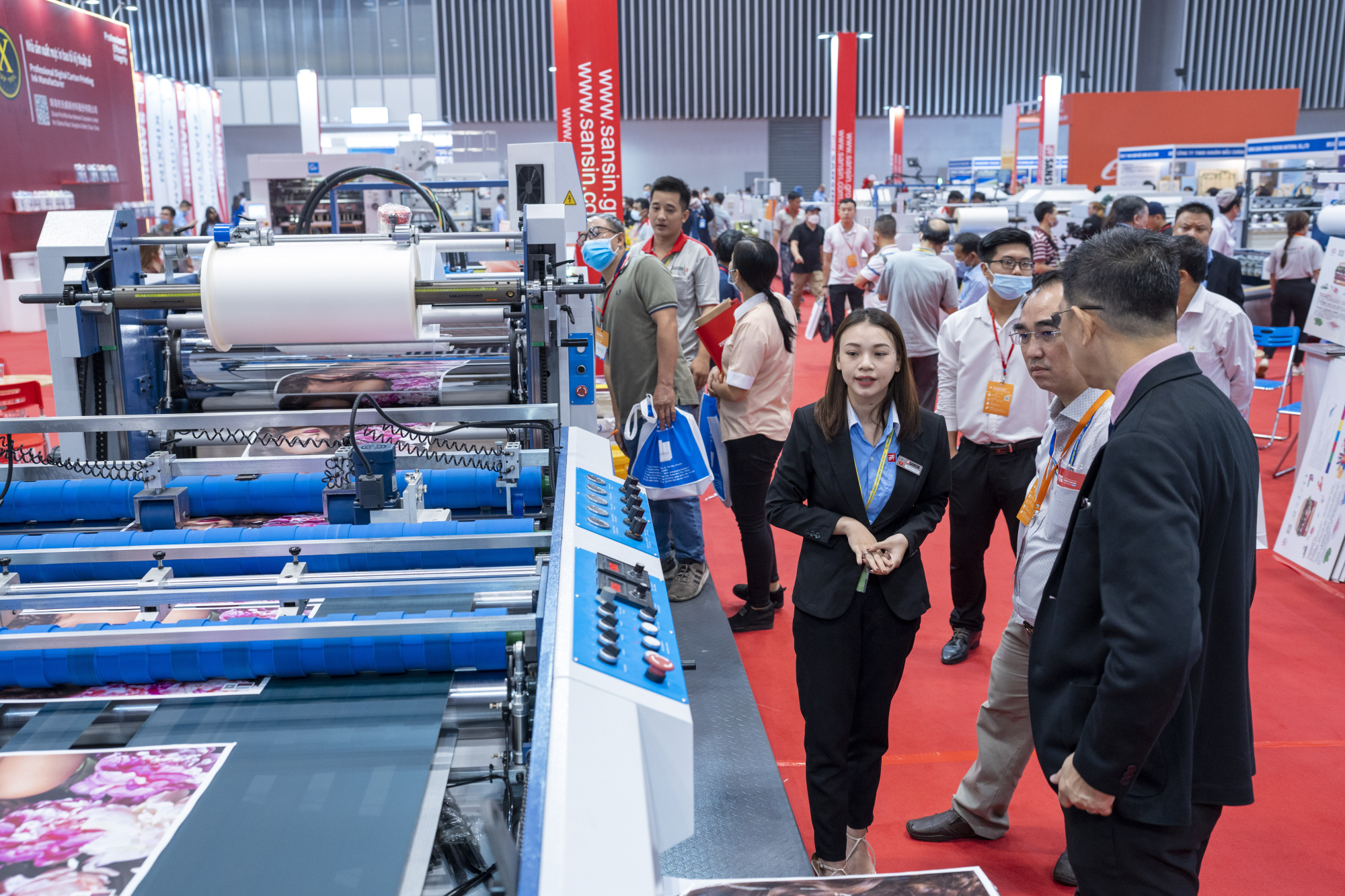 (Source: VietnamPrintPack 2022)
Furthermore, the exhibition attracts renowned Vietnamese and international exhibitors gathering under one roof. Trung My A, a prominent Vietnamese company in the field, will showcase their expertise in printing and packaging equipment and solutions. Sansin, a remarkable supplier from China, will also feature their automatic and digital machines for printing and packaging companies. Exhibitors such as Fujifilm, Epson, and Konica Minolta from Japan are returning to the show, where they will showcase their latest advancements in digital printing and printing equipment.
Other industry leaders such as Zhejiang Allwell and Zhejiang Weigang, will be presenting advanced printing machines, die-cutting machines, slitting machines, inspecting machines, paper and non-woven bag making machines, and digital printing machines. Additionally, Koenig & Bauer AG, the world's oldest printing press manufacturer, will showcase digital sheetfed printing, quality measurement and control systems, and workflow solutions.
Gathering Elites and Driving Industry Evolution with Exclusive Seminar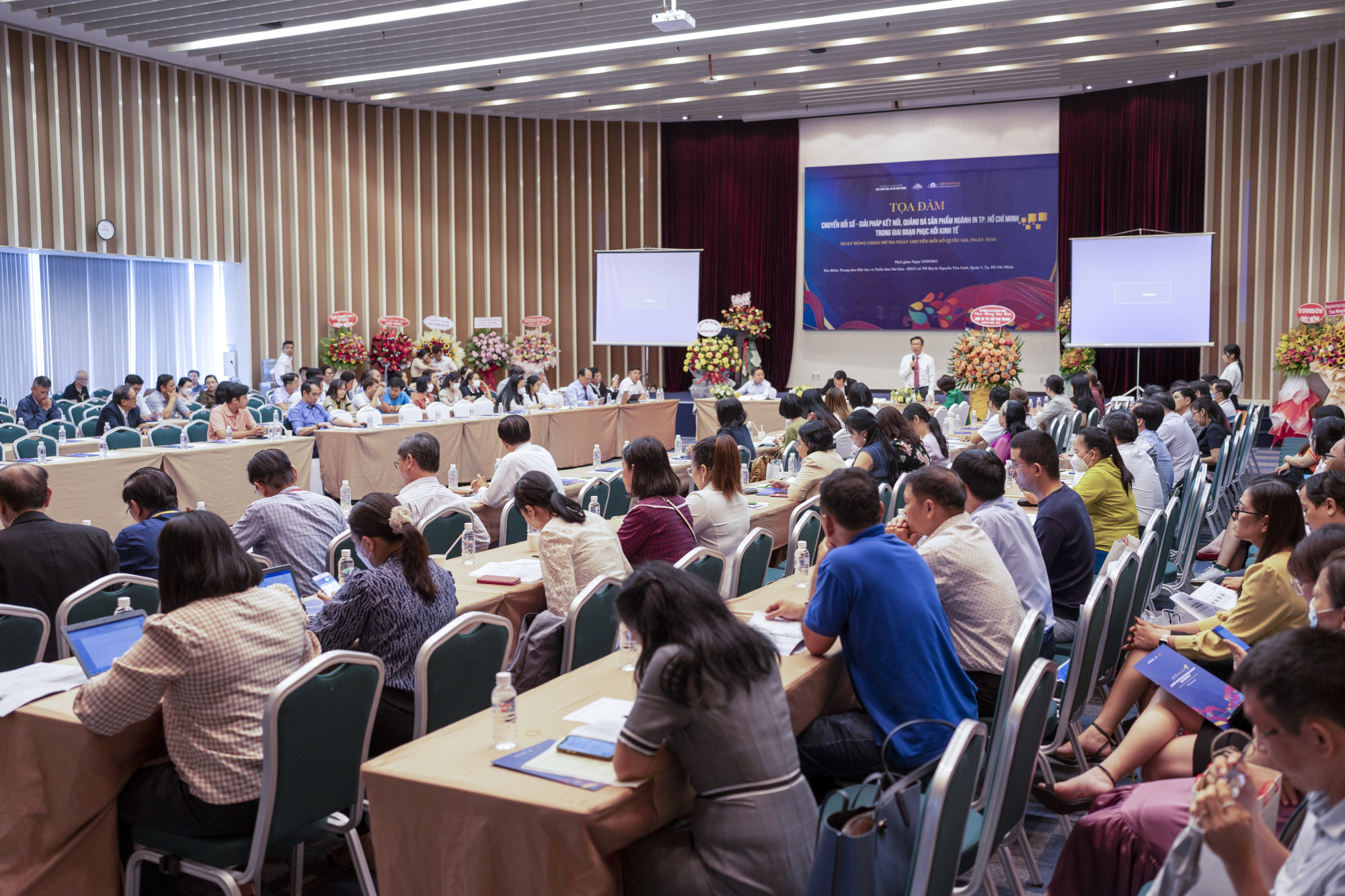 (Source: VietnamPrintPack 2022)
VietnamPrintPack has witnessed the significant growth of the Vietnamese market and is dedicated to making it more accessible to global suppliers. The exhibition receives strong support from local government department - Ministry of Industry & Trade, as well as related industrial associations such as the Vietnam Printing Association (VPA), Vietnam Packaging Association (VINPAS), Printing Association of Ho Chi Minh City, and various associations from Taiwan, China, and Korea. All of these associations will encourage their member companies to participate in VietnamPrintPack, which stands ready to serve as an optimal platform for global suppliers and local manufacturers to engage in business exchanges and establish partnerships.
To facilitate knowledge exchange and networking across industries, a series of fringe programs will be hosted, with numerous keynote speakers from influential industry associations providing participants with in-depth industry perspectives through professional conferences and seminars. The Printing Association of Ho Chi Minh City will host its annual general meeting and discuss the trending topic of digital transformation on 27/9. All of these programs will contribute valuable insights into adapting to future industrial evolutions and how leading enterprises can stay competitive in changing industry environments.
Explore New Opportunities in VietnamPrintPack 2023
Judy Wang, President of Yorkers, extends a warm welcome to all individuals currently working in or associated with the printing and packaging industry. She states, "With the growth of e-commerce and the expansion of the domestic market, companies are becoming increasingly aware of the need to impress customers with improved packaging and high-quality products. The printing and packaging industry is expected to increase by more than 13% each year, indicating significant growth potential. We invite you to seize this valuable opportunity to enhance your equipment capacity and discover a wealth of new business opportunities."
Join VietnamPrintPack from 27 to 30 September 2023 at SECC, Ho Chi Minh City. Please visit the official website to remain updated: https://www.chanchao.com.tw/VietnamPrintPack/
*Children under 16 are not admitted entry.
Press Contact:
Mr. Vincent Chang
Email: [email protected]
The 21st Vietnam International Printing and Packaging Industry Exhibition
Show Dates

September 27 (Wed.) - 30 (Sat.), 2023

Show Times

9:00 ~ 17:00 (Last day will close at 15:00)

Venue

Saigon Exhibition & Convention Center(SECC)

(799 Nguyen Van Linh Parkway, Tan Phu Ward, District 7, Ho Chi Minh City, Vietnam)

Admission

Children under 16 are not admitted to entry.

Slippers are not allowed.

Organizer

Ministry of Industry & Trade - Vinexad National Trade Fair & Advertising J.S.C (VINEXAD)

Yorkers Trade & Marketing Service Co., Ltd.

Show Management

Chan Chao International Co., Ltd.

Quick Facts

411 exhibitors

910 booths

20,000 square meters

17 Countries and Regions

YORKERS TRADE & MARKETING SERVICE CO., LTD.

Yorkers Trade & Marketing Service Co. Ltd., has been a leader in organizing Exhibitions & Trade Fairs in ASEAN and South Asia for over three decades. Yorkers have held numerous machinery-related events in Bangladesh, Cambodia, Myanmar and Vietnam. Having amassed abundant experiences in the field, Yorkers Trade Fairs will serve as the best platforms for exploring trade opportunities in the emerging markets.