One week to go untill the Thermoplastic and Silicone Elastomers World Summits 2022 take place in Düsseldorf, Germany - have you booked your ticket?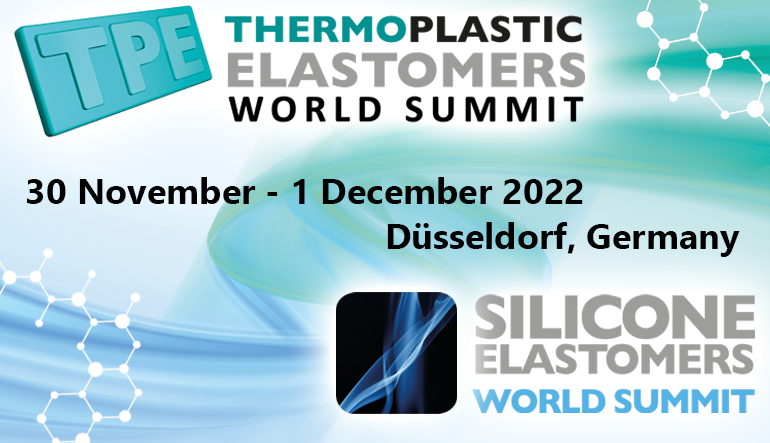 Taking place on the 30th November to 1st December, Elastomers World Summit brings together manufacturers, processors, end-users, designers and researchers for a summit-style technical discussion of silicone and TPE elastomer materials, global markets, processing advancements and novel applications.
TPE and Silicone Elastomers Summits have been referred to as the "home" of the global elastomers industry - join us in Düsseldorf to find out why.
Industrial and academic research staff and the customer users of silicone and TPE elastomers will explore the emerging applications, manufacturing techniques, processing improvements and testing advances that are moving this growing industry forward.
At Elastomers World Summit, delegates will be able to:
Expand their business opportunities and network with industry leading professionals

Learn what is happening within the silicone elastomers industry

Gain updates on the latest policy issues

Hear from high-level speakers offering key insights and advice

Source new products and discover the latest innovations
94% of 2021 delegates said they would return in 2022 and 90% rated the agenda as excellent or above average – can you afford to miss out? Join us this December to find out more.
BOOK your tickets now at https://www.elastomer-forum.com/silicone-elastomers-world-summit/event-pricing.