COVID-19: List of Exhibitions Postponed in 2020
COVID-19: List of Exhibitions Postponed in 2020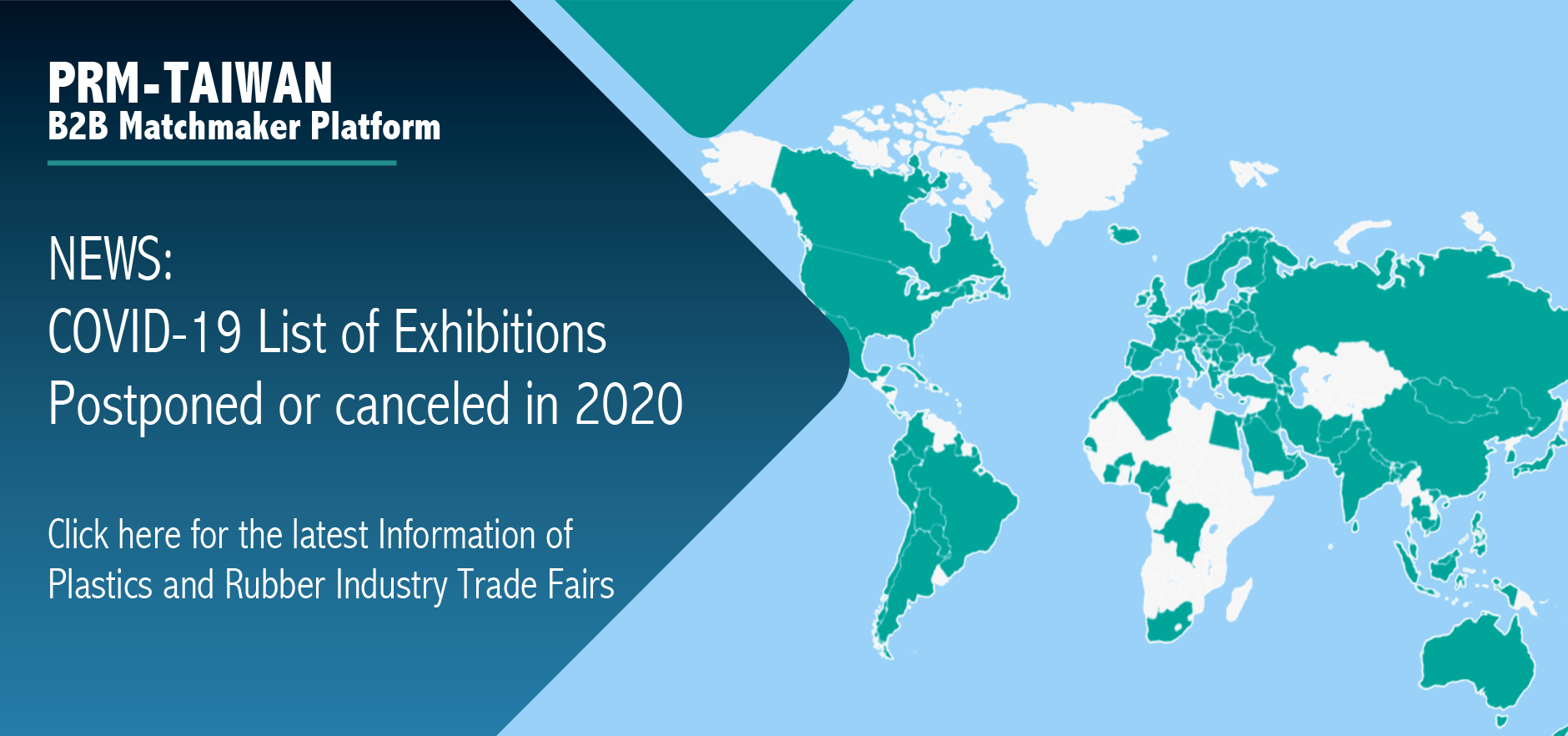 By: Daniel López (PRM-TAIWAN, Marketing Specialist)
Since the beginning of this year, all the Plastics and Rubber Industry has been affected due the Novel Coronavirus (COVID-19), this have impact not only for suppliers and buyers, but also for exhibition worldwide.
So far we have 2 events that has been cancelled, 10 has been postponed, and 7 still waiting for a new date later this year or cancellation announcement.
At the beginning this was a challenge mainly for Asian Countries, but at this time of the year, already reached a worldwide level.
PRM-TAIWAN will keep you updated with the latest announcements regarding to any change of schedule of the coming exhibitions.
Below you can find a list with the information recollected from different sources.