POLYSTAR-Recycling Made Simple
POLYSTAR-Recycling Made Simple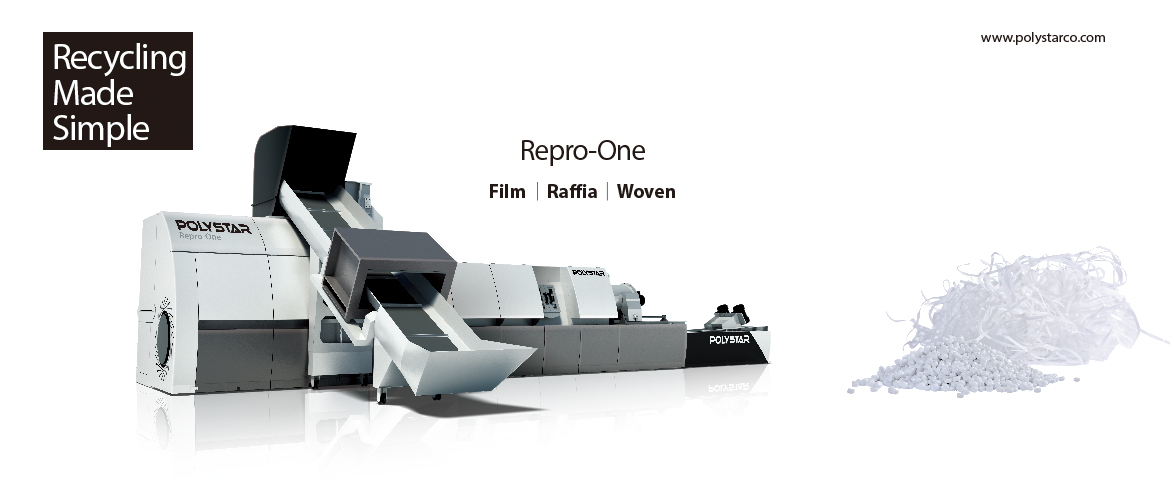 POLYSTAR provides extremely
simple-to-use
recycling solutions to both
raffia / woven
and
packaging film
industries.
The
one-step
recycling machine Repro-One has an integration of a heavy duty
single-shaft shredder
that is directly connected with the extruder pelletizer.   
The recycling machine is ideal for PP raffia / PP non-woven manufacturer who process their rejected raffia waste (tapes, fabric, jumbo-big bags, lumps) generated from in-house production. The recycled pellets can be put directly back into tape extrusion lines for immediate reprocessing. These recycled pellets can be loaded in high percentages and still produce the excellent fabric with good tensile strength and elongation. 
Besides PP raffia, woven and non-woven waste, it can also handle lightweight PE / PP film scrap, blown film start-up lumps, purging and many others. The single shaft shredder with speed variation can handle material of different shapes, sizes and thickness.

This eliminates the need of pre-cutting / pre-shredding large-sized, thick or bulky waste (including hard plastics), feeding the waste directly from the shredder into the extruder at a very fast and constant rate without over-heating the material. This technology ensures continuous and uniform feeding to the extruder that produces high quality recycled pellets.