YEN SHENG -More than you think
YEN SHENG -More than you think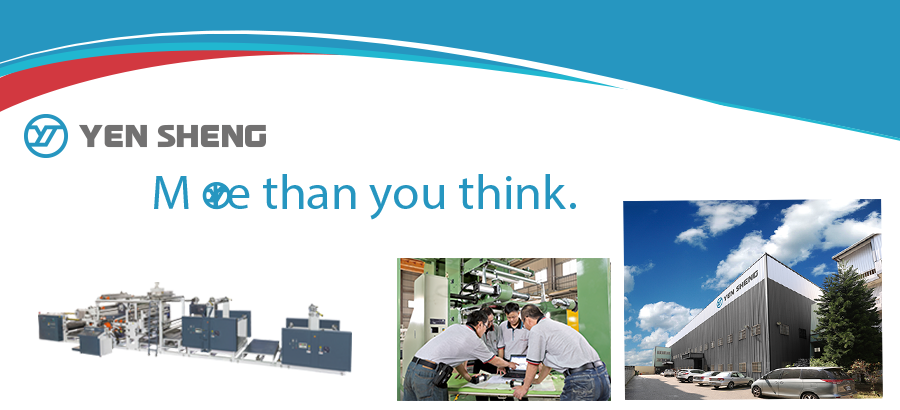 YS group has over 30 years' experience in design and manufacturing for plastic machines, air bubble film machine and air bubble hollow profile sheet machine.
YS brand plastic machines are based on 10 years machine running life at least.
YS provides professional technology to assist customers for successful business-from products planning to design machines and built the whole production plant.
YS offers machines producing multi-layer flexible packaging material, resistant packaging material, isolating material, heat insulating material, rigid package, construction material and automobile parts.



T-Die special characteristic:
*T-die is hanger channel with lip adjustment free design.
*Adjustment free type, change coating thickness according to extruder output and lamination speed.
*Film both edge thickness control, we can do the coating film width narrow than working material width.


Winding system special characteristic:
*Non stop exchange roll is easily and smoothly.
*We can provide surface friction winder or center friction winder.

Lamination system special characteristic:
*We provide 3 way adjustment function for get better coating  and lamination position.
*Very precision 3 roller and also get coating film high bonding with fabric with fabric require, like  AD Star Bags.