CHANG WOEN - One-Stop Solution for LDPE Film Recycling Business
CHANG WOEN - One-Stop Solution for LDPE Film Recycling Business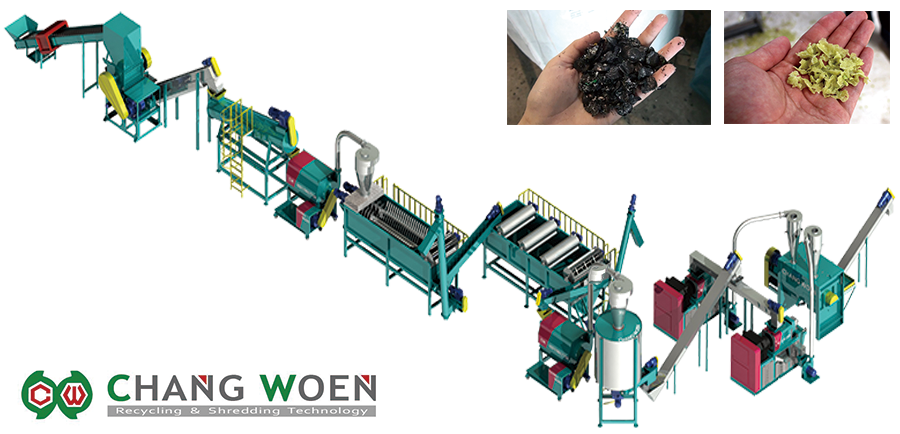 Chang Woen Wash Tech
Chang Woen has over 30 years of experience in developing and manufacturing recycling machinery. The first Chang Woen film recycling line installed in 1989 in Taiwan was expressly dedicated to agricultural film recycling. In the following years, we developed the necessary technologies to recycle all kinds of agricultural film, regardless of the thickness or degree of contamination. CHANG WOEN MACHINERY delivers recycling solution to customer not only on machine combination, but also water treatment.



Few Tips to wash A.G. Film
Waste Agriculture Film is always a headache to those people whom is in film recycling activity for decades due to low recovery rate, huge water consumption, very short life time on knives, mesh screen and paddles, etc. Good news is, there are ways to solve these issues one by one:
1. Remove the soils/mud out of any washing machine as quick as you can, so that the heavy, chunky and sticky sludge will not occupy the space inside of washing chamber, and further give expected performance of washing.
2. The Friction wash machine can easily remove most of soil and mud through high speed centrifuge and impaction which has paddles on shaft.
3. Try to keep the folded and twisted film open-flat. Open-flat film can easily let contaminant come off during washing process, so that your extruder has no contaminant fed in, or increase the life time of screen changer.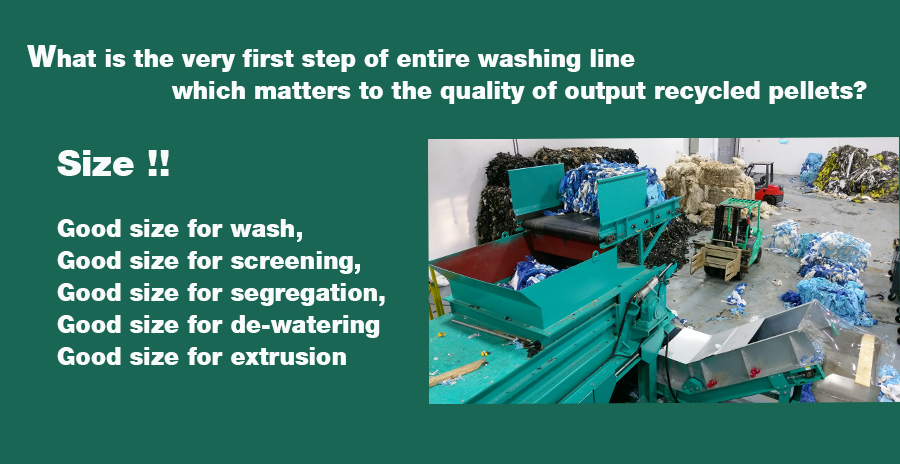 Tailor-Made Tuxedo
Different area/region has different materials condition due to different culture and habits. Chang Woen is able to provide customized process line due to decades of experiences which is perfect fit to your material as beautiful as Tuxedo.