Polystar-Demonstration of simple recycling solution in TaipeiPlas 2016
Polystar-Demonstration of simple recycling solution in TaipeiPlas 2016
During Chinaplas 2016 held this April in Shanghai, POLYSTAR again achieved unprecedented success and attracted visitors worldwide with its latest recycling technology. The re-engineered cutter-compactor integrated recycling machine was on demonstration at the fair and visitors were able to take a much closer look at the machine performance and the quality of the pellets produced, processing PE and PP printed film waste.
Most importantly, the recycling machine has been made extremely simple to operate.
In recent years, POLYSTAR has significantly increased its market share in the Asian market, working with renowned film producers in Japan, Indonesia, Malaysia, Thailand, Myanmar and Vietnam. It has established itself as a premier recycling solution provider thanks to proven success, positive customer feedback and references. 
Having installed over 1,000 of its recycling machines in 102 countries worldwide, POLYSTAR is looking to further strengthen its presence in the rapid-growing Asian market by giving its customers an extremely simple, user-friendly, low maintenance requirement recycling solution. The technology will again be showcased in TaipeiPlas this August.
Simple in design, Flexible in operation
POLYSTAR's Repro-Flex one-step plastic recycling machine is designed for the reprocessing of polyethylene (HDPE, LDPE, LLDPE) and polypropylene flexible packaging material, printed and non-printed. The plastic recycling machine combines cutting, extrusion and pelletizing into one compact and efficient recycling line. The cutter compactor of the recycling machine prepares (pre-conditions) the material into an ideal condition for the extrusion process and feed the material directly into the extruder with a centrifugal force. Compared to conventional recycling machines, this integrated system does not require a separate crusher, and therefore, eliminates the problem of inconsistent feeding (over-feeding or insufficient feeding).
In addition to in-house (post-industrial) film waste, the system is also able to process washed flakes, scraps and regrind (pre-crushed rigid plastic waste from injection and extrusion). This equipment is highly recommended for packaging film producers of commercial bags, garbage bags, agricultural films, food packaging, shrink and stretch films, as well as producers in the woven industry of PP woven bags, jumbo bags, tapes and yarns. Other types of material such as PS sheet, PE and PS foam, PE net, EVA, PP mixed with PU are also applicable on this machine.
The Repro-Flex can also work with washed, post-consumer and used agricultural film. The cutter compactor, which generates frictional heat during the compacting process, helps to further dry and remove the water moisture from the washed film flakes (processed first by the washing lines). The recycled pellets can be used again in extrusion process, whether 100% (such as garbage bag, LDPE pipe production and etc) or as part of the mixture to reduce raw material cost. The pellets quality can also be improved by direct dosing of master batch and additives.
POLYSTAR will again be showing its innovative recycling solution in the following K 2016 (10/19~26, Dusseldorf Germany), Plast Eurasia 2016 (12/ 07~10, Istanbul Turkey) and Arabplast 2017 (01/ 08~10, Dubai UAE).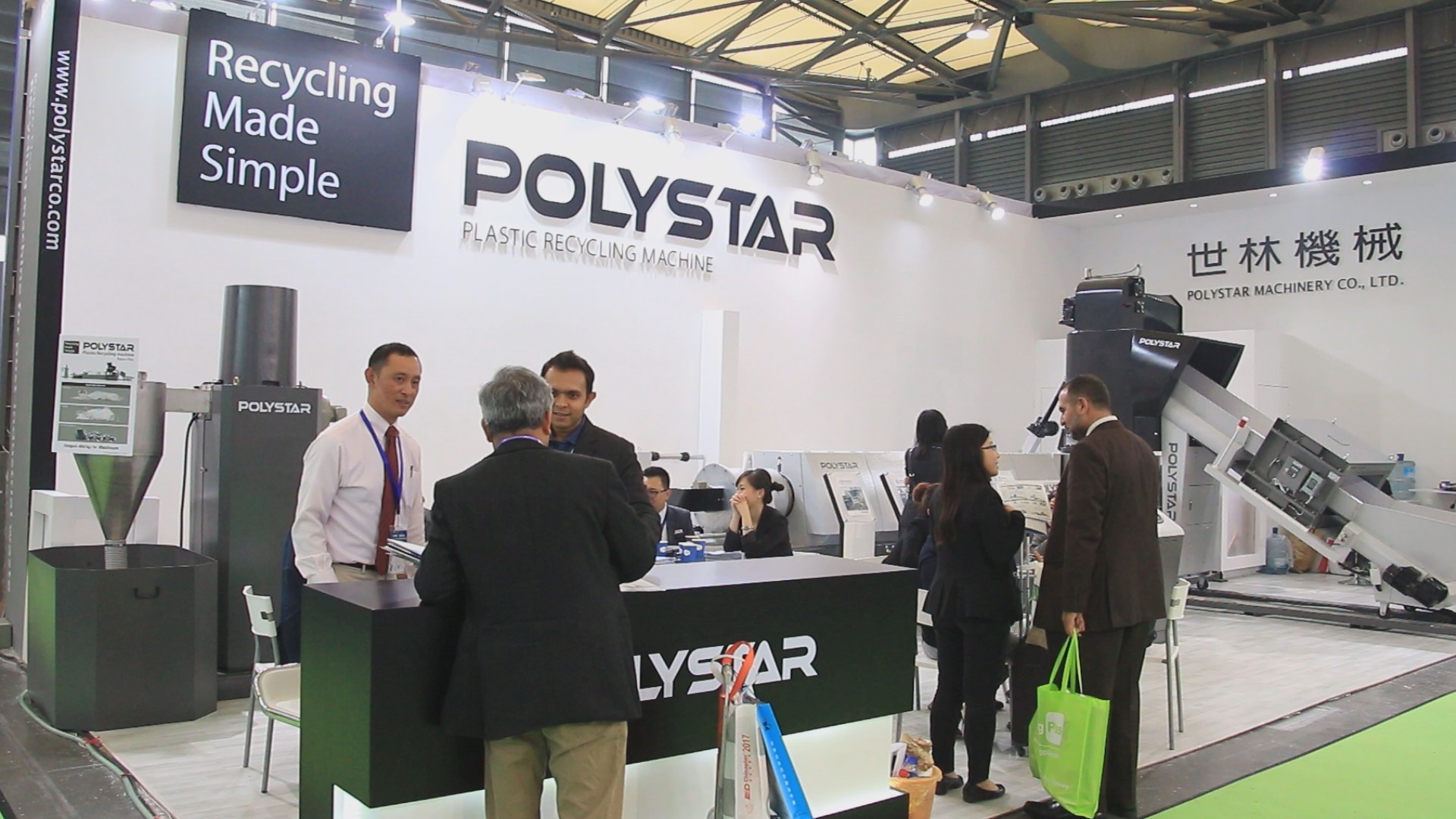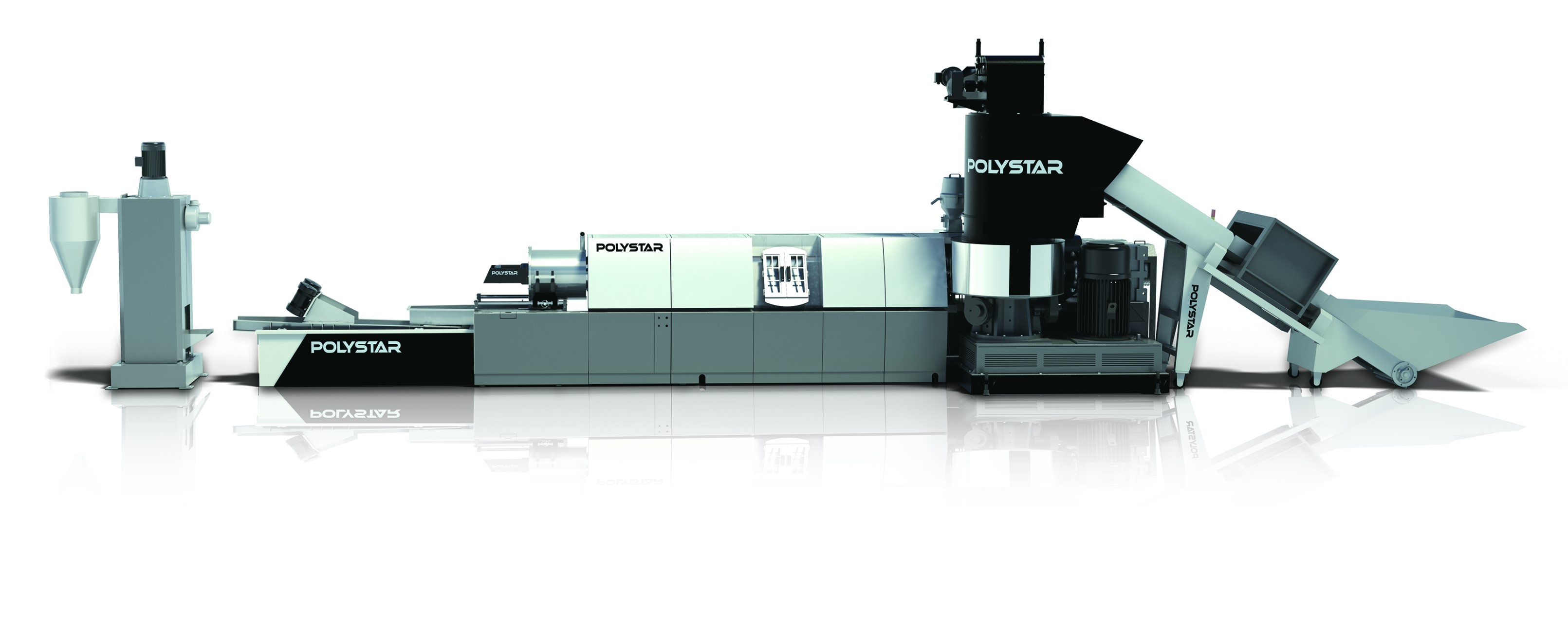 As for more product information, Please go to http://www.polystarco.com/en/products_i_Plastic_film_recycling_machine.html
As for product video, Please go to https://youtu.be/LIi1DhygocA