New Expo Launched for USD 41 Billion MENA Packaging Sector
New Expo Launched for USD 41 Billion MENA Packaging Sector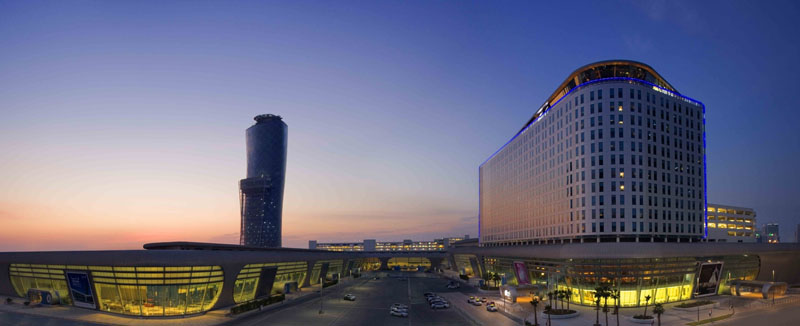 New expo launched for US$ 41 billion MENA packaging sector Abu Dhabi to host new packaging & polymers expo to explore trends and the technological innovation driving the industry throughout the Gulf region
Abu Dhabi, UAE:
According to market research by Smithers Pira, the packaging industry sector in the Middle East and North Africa (MENA), is currently worth over US$ 41 billion and forecast to grow to US$ 52.4 billion by 2019.
Focusing on that 28% growth over the next four years,
Fleming
. has announced the launch of the inaugural
Gulf Packaging & Polymers Show (GPPS)
which takes place on
1-3 February 2016
, at the
Abu Dhabi
National Exhibition Centre (ADNEC).
Alexander  Heuff,  Exhibitions  Director,
 Fleming
.,  commented:  "GPPS  is  an exciting new platform which allows industry stakeholders to explore pioneering technologies that will enable packaging solutions to stay relevant in this fast- paced industry, driven by an increasing urban population of brand aware, image conscious consumers."
Bringing together thousands of the top suppliers and buyers from the world of packaging and polymers, GPPS provides a unique platform for the entire MENA packaging value chain to meet under one roof. Supported by World Packaging Organization (WPO), the event will facilitate knowledge-sharing and business interaction on a global scale.
The MENA plastic and polymer global market share set to soar a number of major regional plastics parks are under development including the Abu Dhabi Polymer Park, as well as the Rabigh Conversion Industrial Park and Plaschem Park in Saudi Arabia. Along with Royal commission of Jubal and Yanbu who have partnered as the Official Host partner of Saudi Arabia.  
GPPS gives attendees the opportunity to learn about packaging innovations from more than 30 industry experts at the "GPPS Conference" covering the hottest topics on sustainable materials, industry innovations such as food safety, manufacturing infrastructure, converter sector, and automation technologies involved in the MENA packaging sector.
Dr.  R.  Rangaprasad,  Director,   SIES  School   of  Packaging   &  Packaging Technology Center in India, will be discussing sustainable packaging solutions and bioplastics at the upcoming GPPS conference.
"The  use  of  sustainable  packaging  -  focusing  on  fulfilling  current  packaging needs, while reducing the impact on the environment and preserving resources for future needs - is not a new development in the packaging world. However, most companies are still a long way from achieving desired levels of sustainable packaging, and this continues to be one of the most talked-about trends in the packaging space," said Dr. Rangaprasad.
The exhibition has already attracted support from key industry figures. Borouge, a leading provider of innovative, value creating plastics solutions, has signed a strategic partnership and LyondellBasell, one of the world's largest plastics, chemical and refining companies who has secured silver sponsor status along with the Europe Pallet Association, Saudi Paxxel and Kautex come in as Bronze Sponsors.
A number of other industry experts from around the region have been invited to speak at the event, including HE. Dr Alaa Nassif, CEO, Royal Commission of Jubail and Yanbu, Saudi Arabia; Dr Raed Al Zubi, VP – Middle East Section, Society Of Plastics Engineers, UAE; Tommy See Tho, Packaging & Design Manager, Nestlé Middle East; Fatih Erguney, Ph.D., Fp/Nw R&D & Hayat Innovation Manager, Hayat Kimya Research & Development Center, Turkey, as well as panelists from Germany, India and Tunis.
For more information on the show, please visit  
www.gpps.ae