10th Security Document Summit on 20-22 October Beijing
10th Security Document Summit on 20-22 October Beijing
2015-05-26
Data origin:SDS
Title: 10th Security Document Summit on 20-22 October Beijing 

10th Security Document Summit 
Concurrently with 1st Security Label Exhibition
Oct 20-22  2015
China National Convention Center, Beijing, China

Organizations of Organizer: China International Association for promotion of Science and Technology (CIAPST)
Security Identification Union
Beijing Zhongguang Hengtai Culture Communication
Co-Organizer: The First Research Institute, Ministry of Public Security
Security Document Summit has been held 9 very successful conferences for 10 years, and has become one of the largest of its kind in China after 10 years' continuous development. The 10th SDS exhibition covers comprehensive security document fields, including Banknote & High Security Document, smartcard substrate, chip, personalization technology, label inspection, label identification, reader, Database system and software platform, as well as digital printing equipment, flexographic printing press, from the source to the terminal, covering the entire security industrial chain. As the area of the 10th SDS is expanding, the number of foreign exhibitors is increasing and the number of visitors is increasing this year.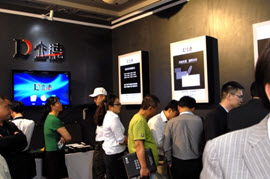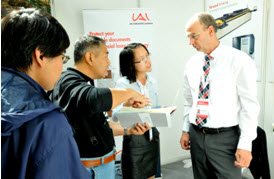 As the largest and most influential event of the Security document industry, the 10th SDS 2015 will be held at Beijing-China National Convention Center on October 20-21. For the first year, we are adding the First Security Label Exhibition at the same time; it will be a much bigger exhibition and invite most of the end users from security technology. SDS integrates resources of security document industry to provide domestic and foreign manufacturers with a platform for both export and domestic trade, so that domestic and foreign exhibitors can develop Chinese markets as well as overseas international market more effectively. 
We believe that the 10th Security Document Summit and 1st Security Label Exhibition will bring you limitless business opportunities. Your active registration and participation are sincerely welcome!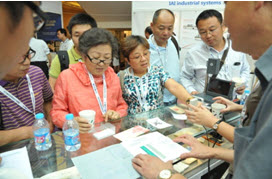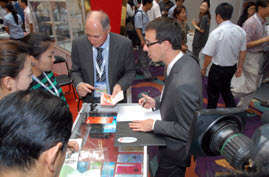 Contact us:
Email: cids@vip.163.com
Website: www.sds-china.com.cn