KANG CHYAU: Experts On Customizing Film Blowing Machines
---
For 35 years Kang Chyau has been part of the industry for Plastic Bag Machines. They began selling second hand Plastic Bag Machines, until one day after meeting many potential clients who were looking for brand new machines for Film Blowing Machines they decided to take the challenge and support those clients in need. In 1988, Kang Chyau started to sell domestically and internationally through traders reaching plenty of clients all around the world.
Among their machinery lines, it is divided into general-purpose (most of them are single-layer film blowing machines) and customized film blowing machines. Since there are many clients who are starting to set up a film blowing factory, Kang Chyau will recommend those companies to buy a general-purpose film blowing machine to start with. In their experience, it is not recommended to buy a customized film blowing machine until they have a certain customer base and technology. On the other hand, if the international client wants to purchase a customized film blowing molding machine, they will require the client to provide what kind of material and use of the film they want to produce. In this way, Kang Chyau can better suggest what kind of machine the client needs.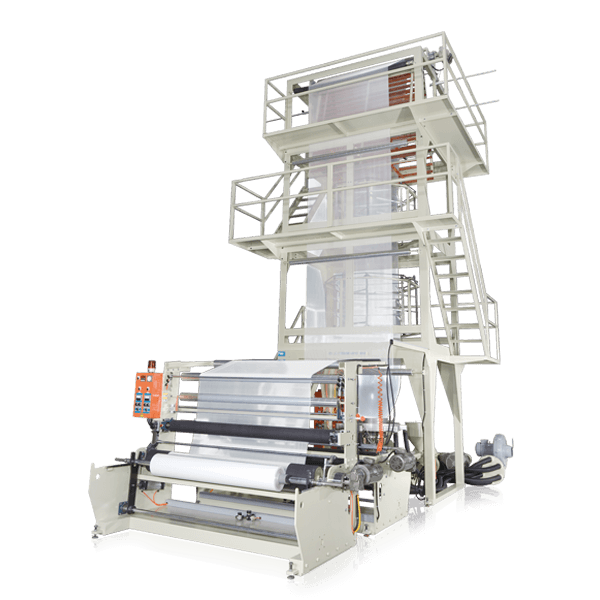 Two Layer HDPE/LDPE/ LLDPE High Speed Plastic Inflation Machine KMTL-55
Key factors to be considered
Some factors that need to be considered for the film blowing machines with more than two layers need to be formulated according to your needs, because the current types of raw materials are widely used, including general PE raw materials and decomposable (PBAT, PLA, PS, PVA) raw materials. If you need a single-layer film blowing molding machine Kang Chyau has to adjust their machines according to the material you plan to use, in this way the film blowing machine can continuously produce mass production on a stable high quality standard.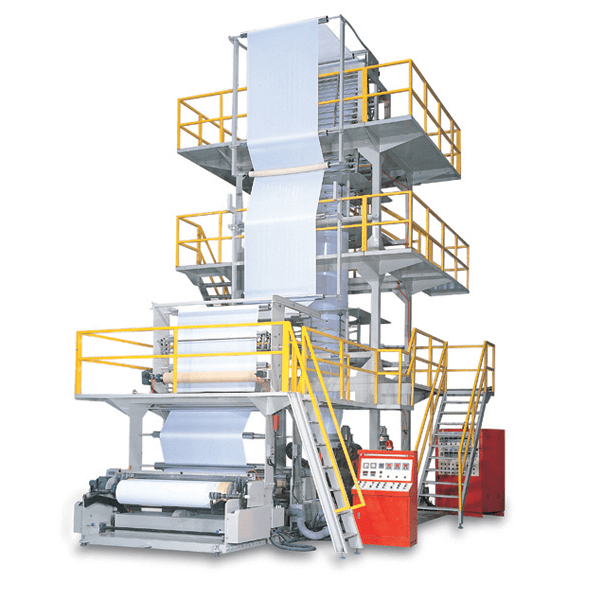 Two Layer HDPE/LDPE/ LLDPE High Speed Plastic Inflation Machine KMTL-65
If you are considering to base your production on a customized machine with a fast production, high quality film, combination of different materials, and production of large-scale films with a film width of 3m or more, Kang Chyau will definitely customize your machine to fulfill your expectations. Moreover, if you are planning to implement bioplastic materials on your production line (like PBAT, PLA, PS, or PVA), Kang Chyau film blowing molding machines takes into account a change in the specifications, such as the die head, wheel change and other components for the machine be perfectly adjusted and produce the high quality film production you are expecting to meet.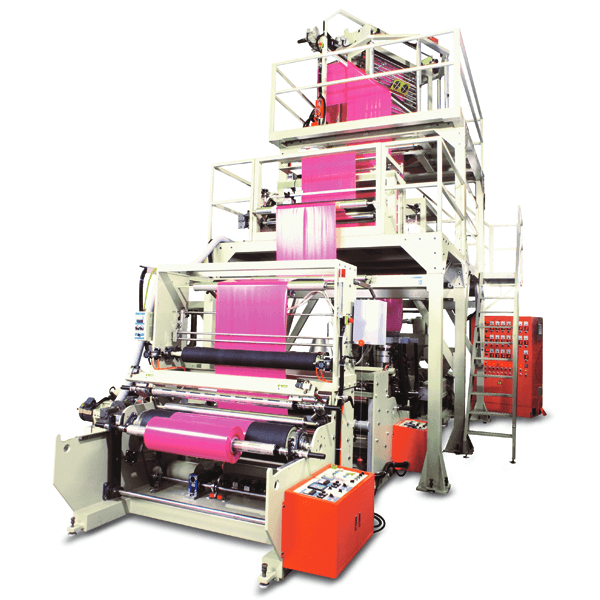 Three Layer Blown Film Plastic Inflation Machine KMTL-E3
Service during the production process
Due to COVID-19, it is indeed challenging to go abroad and install machines as before, and in the same way is challenging for clients to meet Kang Chyau's Factory. But in response to this, Kang Chyau implements virtual testing and video conferencing to assure clients the whole production process is well precisely done and leaving not a single detail left out of what you are expecting.

We welcome you to visit KANG CHYAU Official Website and inquire about their film blowing machines you are interested in. Their specialist team will help guide and advise you on the most suitable choice for your production.
Author:KANG CHYAU INDUSTRY CO., LTD.
KANG CHYAU INDUSTRY CO., LTD. provides expert plastic bag technology services to the world's soft packaging market. Since its founding in 1988, the company has upheld its research and development concept of "staying close to the needs and demands while improving manufacture process" to continue the improvement and production of high quality blown film machines as well as whole plant plastic bag machinery and equipment, which ultimately allows us to meet the customized demands of clients in terms of being energy-saving, high output, low noise output, maintain work safety and other aspects.