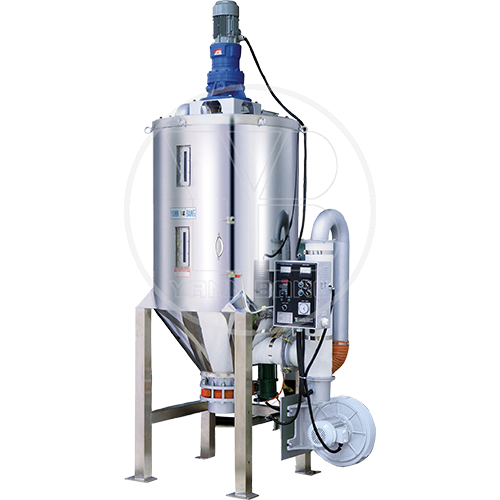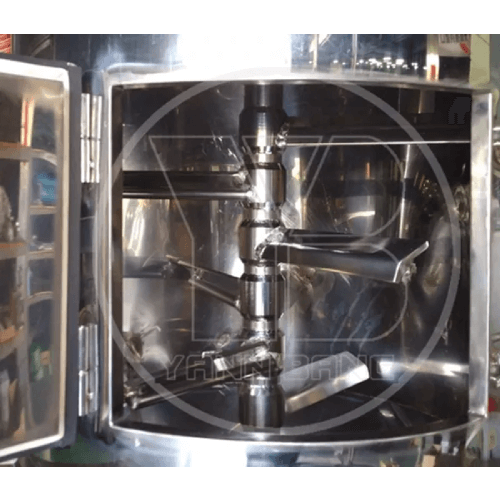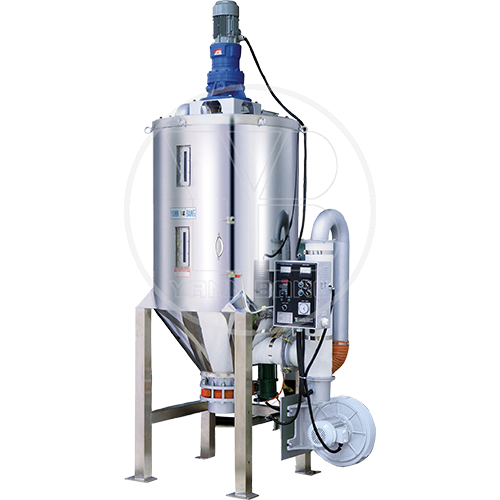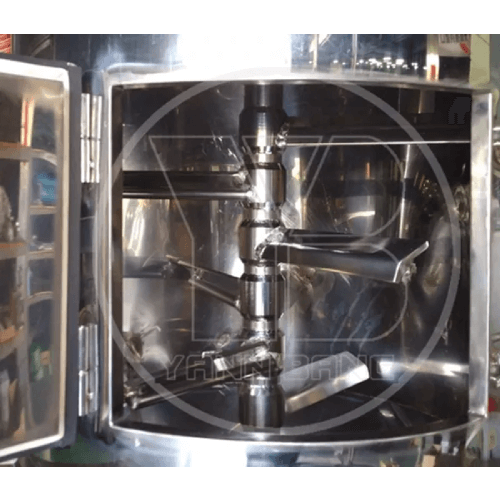 Classification :
Drying & Dehumidifying System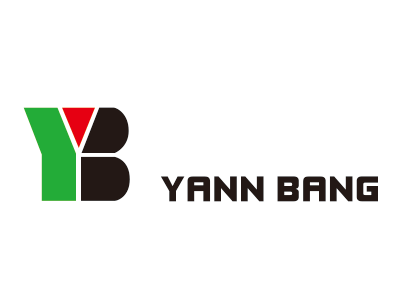 Country: Taiwan
Phone: ENGLISH: 886-4-2271-0000 | 中文:886-4-22716999
Fax: 886-4-2271-1988
Contact Person: Bunny Tsai
Crystallized Hopper Dryer(CHD)
The crystallized hopper dryer is designed with a unique mixer inside the stainless insulated hopper. The unique mixer stirs the resin simultaneously while the unit is drying. To crystallize, it increases the I.V. value and speeds up the crystallization. To Dry the mixer dries evenly and shortens the drying time.
YANN BANG Crystallized Hopper Dryer is the best choice for PET users.
1. SAVE COST. With YANN BANG's patented drying technology, the crystallized hopper dryer mixes the resin evenly while drying and shortens the drying time.
2. PREVENT BRIDGE MAKING. When drying oily, sticky, abnormal shaped resin, it is easy to have the bridge making. To use the crystallized hopper dryer can prevent the bridge making effectively.
3. NUMEROUS MIXERS AVAILABLE. Different kinds of unique mixers to suit for your special needs.