Plastic Waste Recycling Machine
1.The latest solutions for film washing line
If you would like to produce the high quality and validity of pellets, you beware "Squeezing process must be prior to pelletizing process". After plastic recycled film materials are washed, the moisture is usually retain over 30%. Therefore, our superior design team specially developed a squeezer to meet customers' needs. Through this machine, water and volume of the materials can be squeezed to increase the quality of the pellets and the efficiency of the extruders.
2.High Productivity
Through our dedicated screw design, washed materials can be squeezed to dehydrate water of films or fluffy stuff. The recycled materials you feed are squeezed to become flakes or lumps .The moisture they contain will be lowered down to 1-3%. After being squeezed, these lumps or flakes with much lower moisture and higher density can be directly fed into pelletizing extruder. Its output can amount to 700~960kg/hr per hour and the degradation of the pellets will be highly decreased. Furthermore, you don't need to increase heating rate. The quality and validity of the pellets and the efficiency of the extruder will be improved with the increased capacity.
3.Speed-changing gearbox
We adopt a self-made gear box with high technology precision. Our single screw squeezer is equipped with a gearbox with two-speed derailleurs. According to characteristics of the materials you feed, you can choose which speed you want. You don't need to buy another squeezer when you feed another kind of materials. It makes the whole washing line more efficient and saves much space.
4.Always your best choice
Our single screw squeezer can help you SAVE cost, SAVE energy, SAVE time, PROTECT environment, and INCREASE productivity as well as efficiency. It is definite your best choice! You NEVER miss it.
| | | | |
| --- | --- | --- | --- |
| Model/Specification | DW-250 | DW-300 | DW-350 |
| Motor | 75HP | 125HP | 175HP |
| Cutting power | 5HP | 5HP | 5HP |
| Moisture | 1%~3% | 1%~3% | 1%~3% |
| Capacity | 250~350kg/hr | 450~600kg/hr | 700~960kg/hr |
Materials before process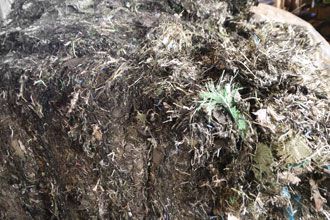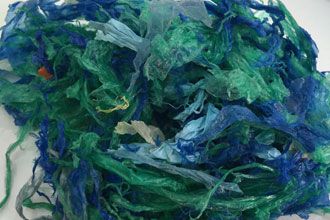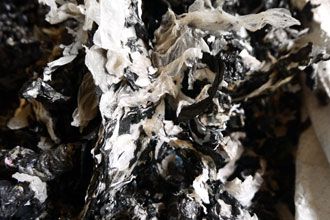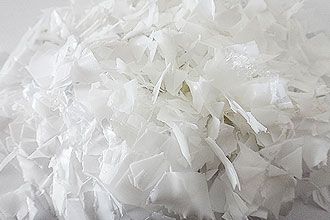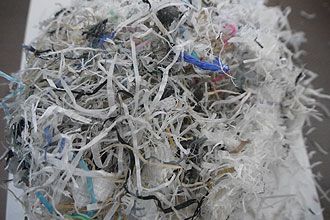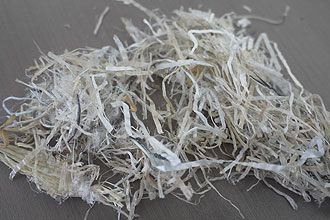 Materials after process