Rubber Processing Machinery Part One - Molding
Rubber Processing Machinery Part One - Molding

***** Learn more, with PRM-Taiwan!
Join us and learn about some of the manufacturers and machines in Taiwan.
In this edition David from PRM-Taiwan gives an introduction to Rubber Processing Machinery manufacturers.
Rubber processing machinery is essential to producing many of the items that we use on a daily basis. But why are the plastic and rubber industries lumped in together when they are seemingly so very different things? This is because plastics and rubber have a lot of similar qualities when it comes to processing. They are both polymers that can be formed in different ways, giving them characteristics useful to the specific application. Both rubber and plastics can be used in injection molding, extrusion and vacuum molding. Another link between rubbers and plastics is silicon. This is a hybrid type of synthetic material which crosses the boundaries between rubber and plastic. 
All of these factors mean that at various fair shows around the world you will see plastic and rubber processing machinery at the same events, and also why we have many different types of both plastic and rubber processing machines on our website!
Coming to synthetic material, there are two different types of rubber. One is artificially made and the other is natural. 
Artificially made rubber has a few different sources. One is factory made from different polymers and petroleum, and the other main source is from reclaimed or recycled rubber, which is usually used tires, shredded and compounded into tire crumb which then can be used in many different economical and environmentally applications such as flooring and shoes. Apart from these applications this type of rubber can also be re molded and vulcanized into new rubber sheets for processing.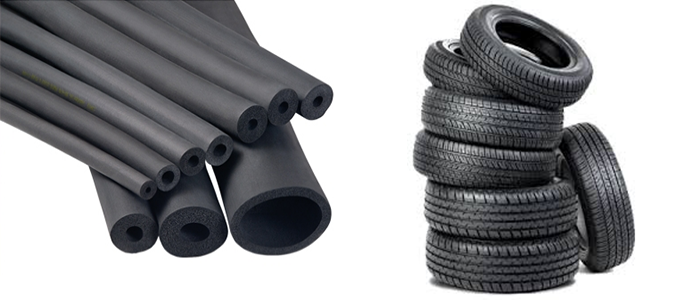 Natural rubber
while similar to synthetic rubber in many ways does have a few differences. It is produced on plantations and is usually more expensive. But this raw unprocessed latex is good for the environment and has high tensile strength, plus all the other qualities that you would usually expect from rubber.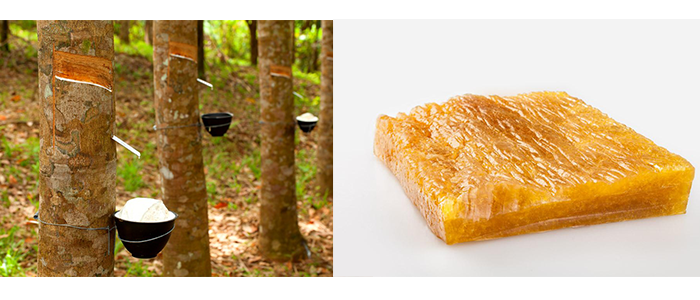 The two
can be processed and mixed together
, to give many different benefits and variations that are both good for the environment and cost effective. 
When making rubber goods the final product always needs to be taken into account. Taiwan has a long history of producing good quality rubber processing machinery that has been exported to North America, Europe, South America, Africa, Oceania and of course Asia. When processing plastics and rubber, there are a many different types of machinery that can be used. But the main equipment in Taiwan for processing rubber includes: rubber injection molding machines, kneaders, silicone injection molding machines, rubber mixers, vulcanizers, vacuum molding machines, compression molding machines and rubber extrusion lines. 
Each different type of machine has their benefits and drawbacks. Injection molding machines are the main equipment for producing more complicated parts. 
When we say injection molding machines, this does not mean that the same injection molding machines that can process plastics can also process rubber. Although there are similarities, there are also some differences. Rubber, because of the chemical properties, needs to be placed under much greater pressure than plastics to be molded. This is why although there are some companies that produce both plastic and rubber injection molding machines. Most just concentrate on one type. 
Companies that focus mainly on rubber injection molding machines, usually also produce compression molding machines and vacuum molding machines.  
Some of the most common everyday products produced by injection molding are: soles for shoes, products with medical applications, automobile parts, electrical goods, and other sports gear. The common denominator between all of these products is the complexity. If the need for accuracy isn't as great, or it's a simple product to produce, it might be a better option to choose a compression molding machine.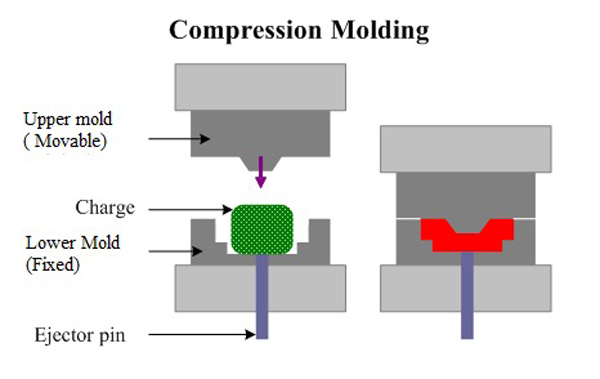 Compression molding machines are often simpler than their injection counterparts, this usually leads to reduced initial costs and less things to go wrong within the machine itself. The drawback however, is the need to use preforms. As lower temperatures are used to mold the final product, less energy is needed to cool down the rubber, which can also result in more savings for the manufacturer. Some of the products that are better suited to compression molding are ones that require medium hardness, little waste and less complexity. So solid rubber pieces or tires are well suited to this process.
With vacuum molding, this is another type of compression molding, but adds in a vacuum. The benefits of this include: enhanced molding quality, complete cavity filling and a shorter curing time. 
There are also more specialist injection molding machines for silicon. Silicon is used because of it's high heat resistance properties and it's durability compared to other types of rubber. This means that it is used in many specialist industries, such as aerospace and cooking where it's important that the products do not degrade because of temperature changes. 
Some of our rubber processing machinery partners who can produce the rubber molding machines that you need: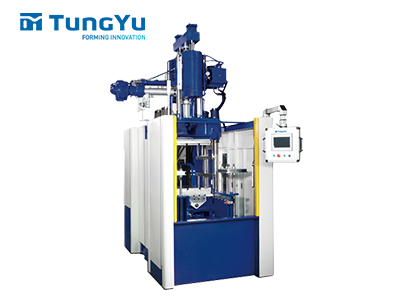 Tung Yu
With over 30 years of experience and many industry partners Tung Yu are one of the biggest manufacturers in Taiwan. Producing a multitude of product patents over the years, Tung Yu specializes in the manufacture and distribution of rubber and silicon compression machinery, injection molding machines, conveyor belt compression, tire retreading compression, solid tire machines, and hydraulic machines.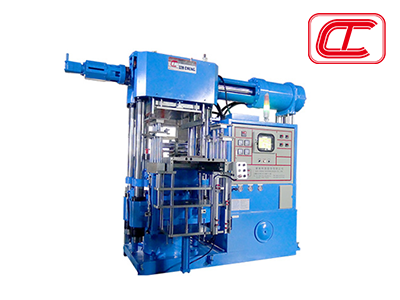 Lin Cheng
With both ISO and CE quality certifications, Lin Cheng prioritize quality over cost and make sure that they use the best materials possible to make their machinery. Their products are used to produce electronic components, car parts, conductive rubber, oil seals for industrial uses, oil rings, sports equipment, medical devices, various utensils and many more.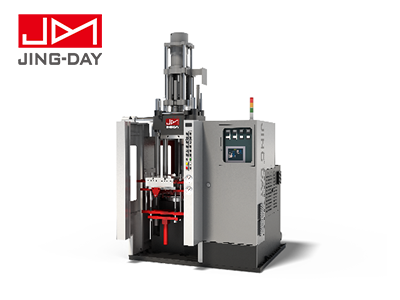 Jing Day
Liquid silicon rubber is their focal point and with established partners in both Taiwan and China they have a dedicated sales and maintenance network that can meet your demands. Silicon nipples for baby product and masks for industry applications are all part of their machinery repertoire.
Find more rubber processing machinery here: http://prm-en.pola-cloud.com.tw/F0008/products_sub.html