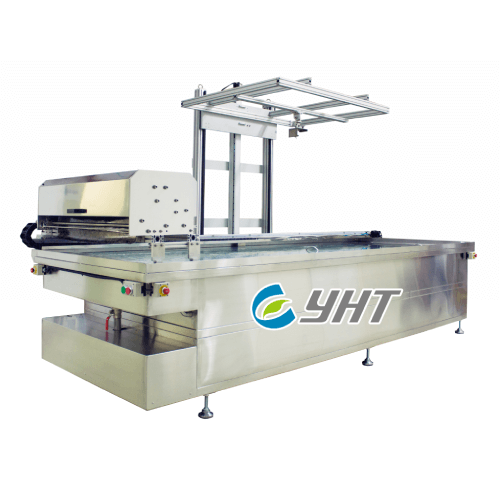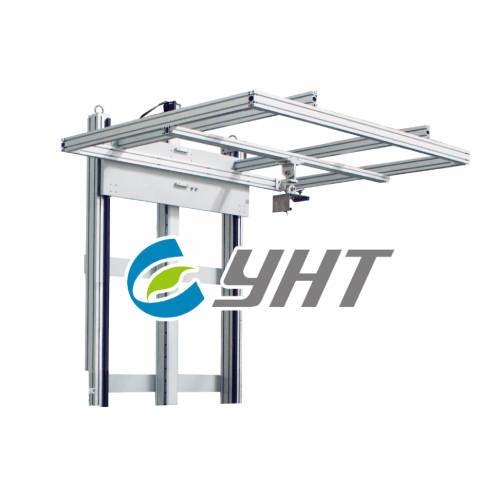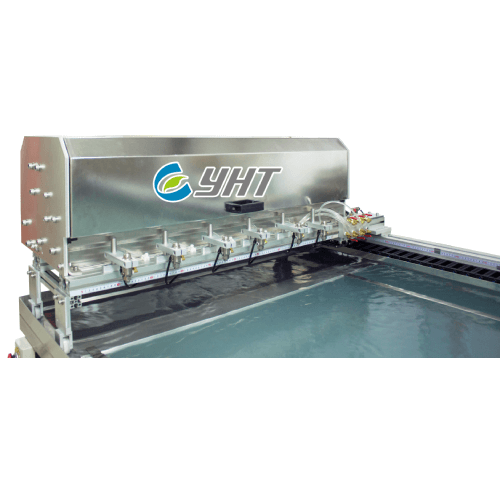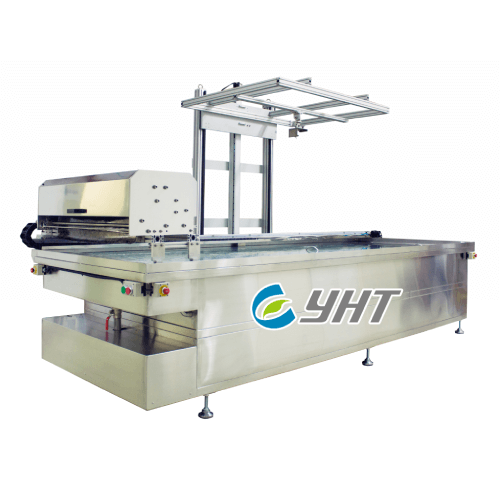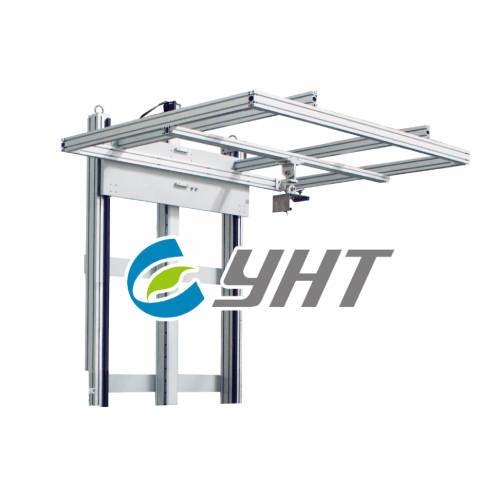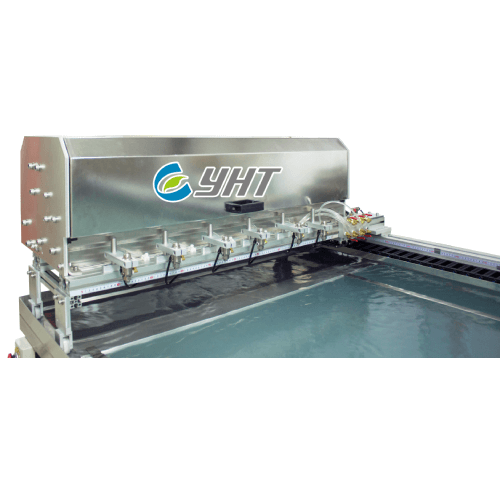 Classification :
Dipping Machine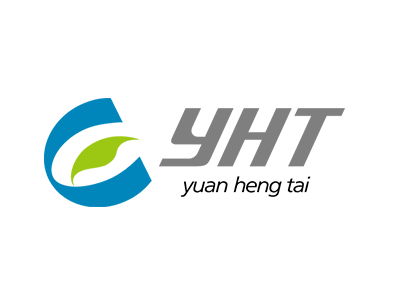 Country: Taiwan
Phone: 886-4-26595678
Fax: 886-4-26595679
Contact Person: Aillin Chen
Dipping Tank + Auto Film Layer + Auto Spray System
Dipping Tank 3 meters length.
A powerful combination of all necessary important processes for WTP processing.
From the very beginning laying, and the following activator spraying to the final dipping stage, done the main WTP process with only one button.

YHT-223A2XF
This machine includes dipping tank, auto film layer and auto spray system.
The combination of these 3 components not only makes WTP even simple, but more important– stable quality to the final product.

This system can memorize multiple sets of different processes.
YHT-223A2XF is perfect for large product and medium quantities of production/day
| | | |
| --- | --- | --- |
| Item | Specification | Note |
| Dimension | 310 x 170 x 265 cm (L x W x H) | |
| Tank I.D | 200 x 130 x 70 cm (L x W x H) | |
| Efficient Film Size | 190 x 100 cm (L x W) | |
| Tank Material | Stainless Steel 304 | |
| Tank Capacity | 1820 Liters | |
| Water Circulation | Dual-Filter System | |
| Production Arm | 110 x 100 x 250 cm (L x W x H) | Aluminum Extrusion |
| Auto Spray System | Single Fluid Auto Spray Gun | |
| Auto film Layer Dimension | 52 x 140 x 54.5 cm (L x W x H) | |
| Applicable Film Width | 50 / 60 / 100 cm | |
| Power Consumption | 20.15 kw | |
| Machine Weight | 600 kg | |