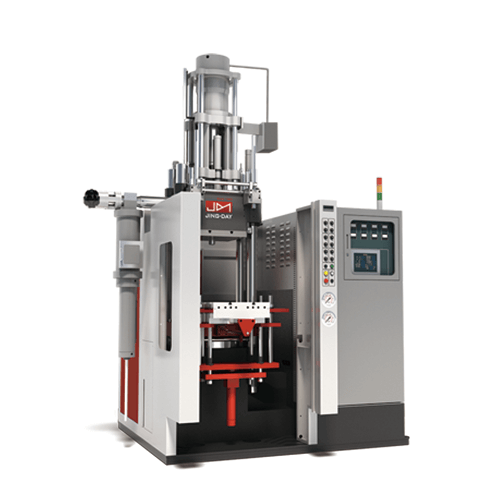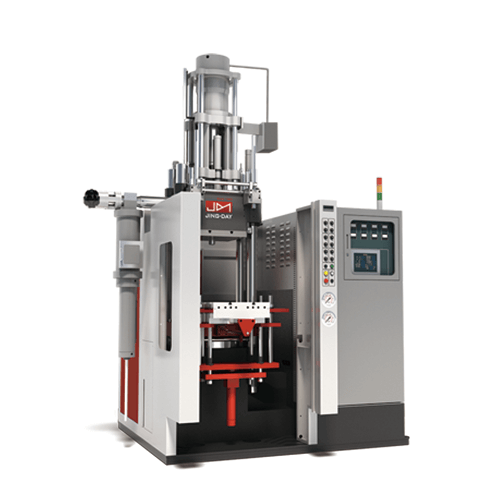 Classification :
Silicone Injection Molding Machine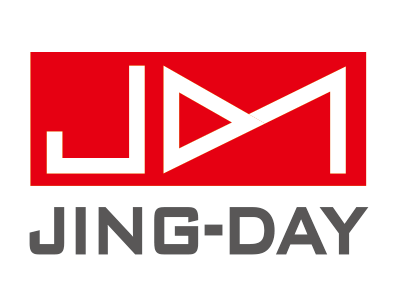 Country: Taiwan
Phone: 886-6-2320999
Fax: 886-6-2325333
Contact Person: Louis Tsai
This silicone injection molding machine is used for solid silicone production.
PLC and HMI functional control as standard specification.
Direct and indirect clamping structure.
Specialized nozzle design to prevent material overflow.
Customized silicone feeding system to reduction operation time.
MODEL
JD-RS65T
JD-RS150T
JD-RS200T
JD-RS260T
JD-RS300T
JD-RS400T
JD-RS580T
Shot Volume
c.c.
300 / 500
500 / 1000
1000 / 1500
1500 / 2000 / 2500
2000 / 2500 / 3000
2500 / 3000 / 4000
2500 / 3000 / 4000
3000 / 5000 / 7000
Injection Pressure
kgf / cm²
1600
1600
1600
1600
1600
1600
1600
Injection Cylinder Pressure
kg / cm²
150
150 / 140
140 / 150
150
150 / 150 / 140
150 / 140 / 170
140 / 150 / 150
Injection rate
c.c. / sec
65
65
70 / 75
100
100 / 100 / 120
131 / 127 / 178
127 / 140 / 156
Screw Diameter
mm
32
45
45
45
45
45
45
50
Clamping Force
Ton
65
150
200
260
300
400
400
580
Plate Size
mm
350 x 380
450 x 510
480 x 500
550 x 620
520 x 580
520 x 800
600 x 650
650 x 730
600 x 650
700 x 720
Piston Diameter
mm
200
310
355
400
430
500
495
600
Piston Stroke
mm
380
420
560
480
560
600
600
650
760
Space Between Tie Bar
mm
430 x 200
550 x 300
575 x 210
675 x 365
645 x 275
695 x 295
780 x 440
680 x 280
805 x 385
Oil Hydraulic System
HP
7.5
10
15
20
25 / 25 / 30
30 / 30 / 40
30
30 / 30 / 40
Hot Oil Cycling Motor
kw
0.5*2
0.5*2
0.5*2
0.5*2
0.5*2
0.5*2
0.5 x 2
0.5 x 2
Platen Heating Capacity
kw
7.6
10
15
20.8
20
25
25.8
19.6
23.2
System Pressure
kg / cm²
210
210
210
210
210
210
210
210
Oil Tank Capacity
liters
250
360
370
470
560
600
500
520
Machine Dimensions
mm
1300 x 900 x 2850
2550 x 2000 x 2450
2550 x 1880 x 3880
2830 x 2000 x 3940
2950 x 2070 x 3890
3050 x 2700 x 5190
3040 x 2390 x 4080
3000 x 2400 x 4400
3500 x 2200 x 5400
Machine Weight (Approx)
kg
4100
5500
6200
6500
8000
8600
11000
12600
13500
High / Low Bed Structure
 
High
High
High
High
High
High
High
Low
Low

MODEL
JD-RS65T
JD-RS150T
JD-RS200T
JD-RS260T
JD-RS300T
JD-RS400T
JD-RS580T
STROKE / DIMENSION
380
420
560
480
560
600
600
650
760
A (mm)
350
450
480
550
520
600
650
600
700
B (mm)
380
510
500
620
580
650
730
650
720
C (mm)
610
780
800
930
910
960
1060
970
1135
D (mm)
150
150
200
200
200
200
200
200
300
E (mm)
-
-
300
300
300
400
400
400
500
F (mm)
90
120
120
120
135
145
145
165
180
G (mm)
13
18
18
18
18
18
18
18
18
H (mm)
21
25
25
25
25
25
25
25
25
I (mm)
10
10
10
10
10
10
10
10
10
J (mm)
11
12
12
12
12
12
12
12
12
K (mm)
430
550
575
675
645
695
780
680
805
L (mm)
200
300
210
365
275
295
440
280
385
M (mm)
100
100
100
100
100
120
140
120
150
N (mm)
70
80
86
86
95
100
100
95
96
O (mm)
390
490
520
620
580
640
720
640
750