PRM-TAIWAN Wishes Happy Republic Day to Our Indian Friends!
---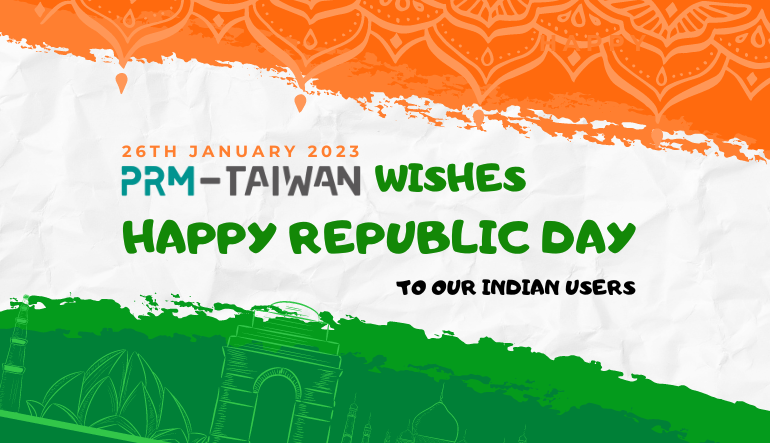 PRM-TAIWAN wishes Happy 74th Republic Day to our valued platform users from India in advance. PRM would like to thank all our Indian friends for all your love and support ever since our platform was established.

We wish you to have a joyful and great celebration on this distinguished day. Stay healthy and safe at the same time and if you have any demands or questions about machinery, auxiliary equipment, finished products, raw materials, and more, please always remember your good companion PRM is always here to support.

Once again, Happy India Republic Day!!!
PRM Recent Exhibitions: IPF Bangladesh Plastics, Printing & Packaging
Welcome to our booth! Booth No.232.


►PRM-TAIWAN B2B Platform
►Products by Applications
►PRM Media Channel
►Contact Us

Author:PRM-TAIWAN
We have over 200 of the biggest and many of the smallest Taiwanese machinery manufacturers on our site and contacts with many more. Whether you are looking for full lines such as, recycling machines extruders, blow molding machines, injection molding machines and printing machines, or auxiliary equipment and parts such as gearboxes, barrels, screws, molds, dies, control systems and virtually anything related to the plastic and rubber industries including packaging. If it's made in Taiwan, we will find it for you!