The Environmental Awareness is Rising, JANDI'S Develops JIT Series towards 100% Recycling
The Environmental Awareness is Rising, JANDI'S Develops JIT Series towards 100% Recycling
JANDI'S INDUSTRIAL CO., LTD. is committed to developing blown film machines combined with bag making, printing, and recycling machines successfully. Until 2018, they obtained more than 30 patents of plastic machinery in China and Taiwan.
With the concept of plastic reduction raising, JANDI'S proposes an idea about green innovation. The company develops JIT series integrated plastic bag making machines that are 100% suitable with biodegradable and compost materials such as PBAT and PLA. Moreover, environmentally friendly materials are easy to absorb water, this has an influence on product strength.  In order to preserve the products for a long time, JANDI'S added the automatic packaging part to JIT series. In 2016, JANDI'S made updates to the recycling part, excess materials occurs during the production decreased to 10% and they can be 100% recycled. Besides, JIT series integrates various functions, this can decrease labor costs, administrative costs, and electricity consumption.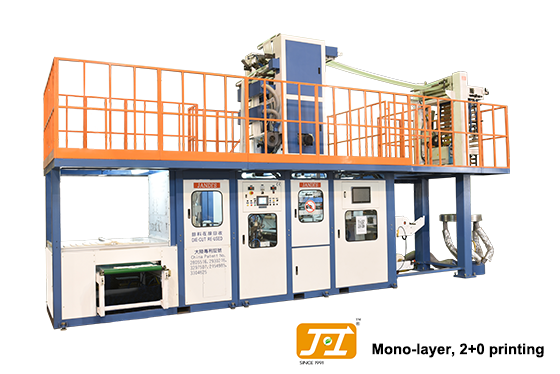 Recently, JANDI'S cooperates with international manufacturers of biodegradable and compostable materials. They, all together, focus on research and development of manufacturing new environment-friendly machines. The company not only wishes to sustain itself in this industry but also protect the environment through its innovative concept.
 JANDI'S welcomes all kinds of environmentally friendly materials manufacturers to cooperate with.

2019 K Trade Fair (K Show)
●    Date:10/16 (Wed.) – 10/23 (Wed.), 2019
●    Venue:Messe Düsseldorf, Stockumer Höfe
●    Booth:Hall 17 / A06
For More Information, Please Click Here to visit Our PRM Company Website