HSIN LONG: Your Best Consultant of Multi-Layers Blown Film Extrusion Die Head in K 2022
---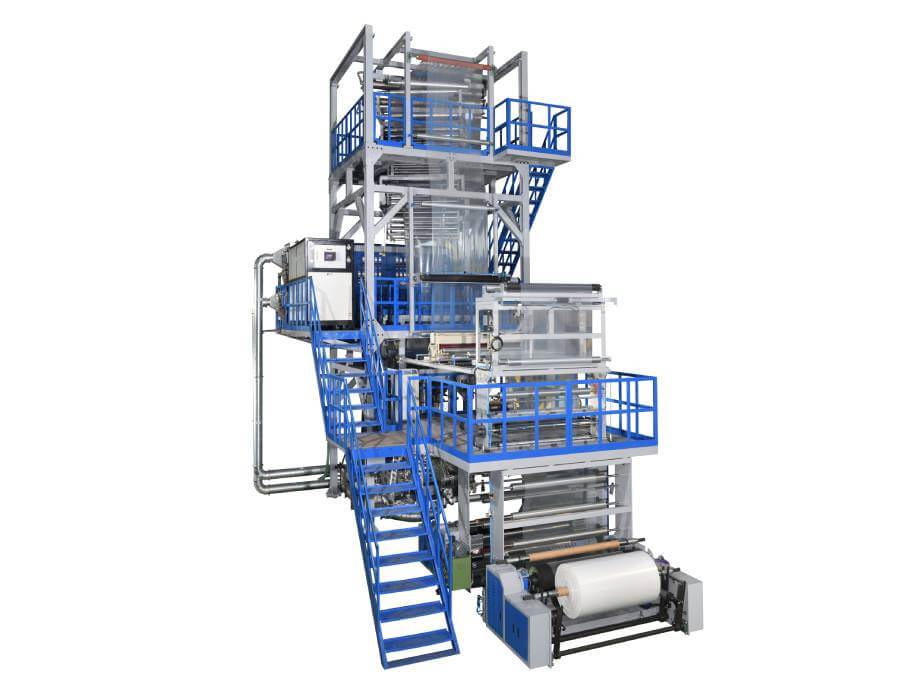 Multi-Layers Blown Films market is expected to increase in the next few years. First, let's give a brief talk about the Blown Film Extrusion Die Head. Mention about the Blown Film Extrusion Die Head, the types of die head will base on the final products. The Multi-layers Blown Film Extrusion Machine is available using different materials to produce the plastic films with various functions and well performance. Due to manufacturing the multi-layers film, the whole industry of Blown Film Extrusion Machine becomes more complicated and more precise than before. As you can see the list as below, the properties of the multi-layers film:
Barrier Properties

Freshness

Moisture Retention

Front Resistant

Insulation Property

Oxygen Resistant

Oil Resistant

By the specific design and the mold flow analysis, HSIN LONG's Multi-Layers Blown Film Extrusion Die Head produces the film which increases its own value. In order to achieve the above properties and to be more functionable, HSIN LONG can customize the Blown Film Extruder Die Head and allows to selectively add more additives such as water-proof, anti-UV stabilizer, recycled material and so on. With these additional materials, the film equipped with multi-functions brings a wide range of advantages that improve the film values and work efficiency.


| | |
| --- | --- |
| | |


Since Multi-Layers Blown Film Extrusion Die Head is a more complicated and precision product, HSIN LONG will confirm the specification carefully in order to collocate the suitable machine for customers. Depending on the experiences, the choice of product will be different as well. As the consultant of extrusion products, HSIN LONG has rich experiences to support and offer the customized advice and specific evaluation as well. In order to establish the trust with customers, HSIN LONG not only creates high quality products but also provide full range of customer service.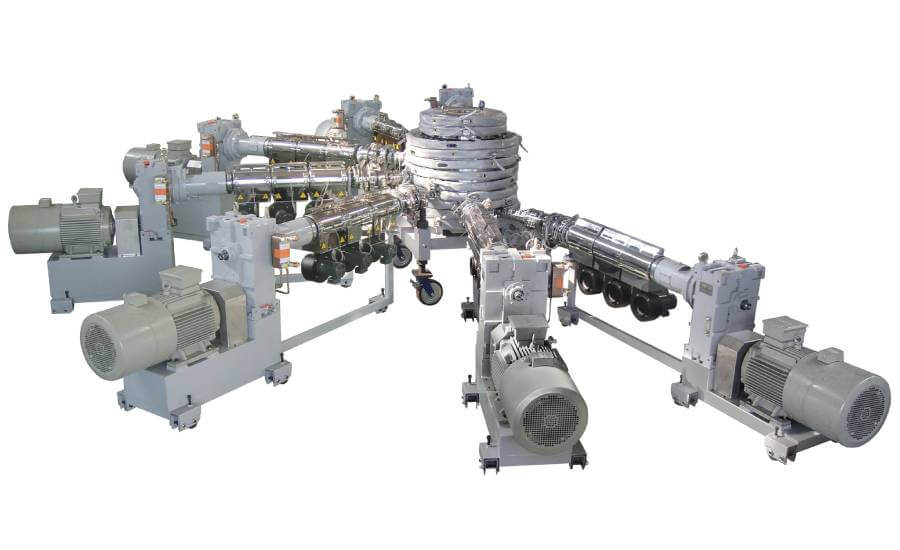 For different customers, we have different advices. HSIN LONG confirms every specification with all the customers before moving into the production process. After conferring with the customers of their materials and ratios, HSIN LONG end up with a full success decision for them. As you can see the below seven layers extruder for example, all the specifications after discussion became the suitable collocation for customers.



| | | | | |
| --- | --- | --- | --- | --- |
| EXTRUDER | Screw Size | Use Material | Film Thickness | Material Ratio |
| A | #40 | LDPE | 25-30% | 14μm |
| B | #40 | TIE | 5-8% | 5μm |
| C | #40 | PA | 10-14% | 8μm |
| D | #40 | EVOH | 8-10% | 6μm |
| E | #40 | PA | 10-14% | 8μm |
| F | #40 | TIE | 5-8% | 5μm |
| G | #40 | LDPE | 25-30% | 14μm |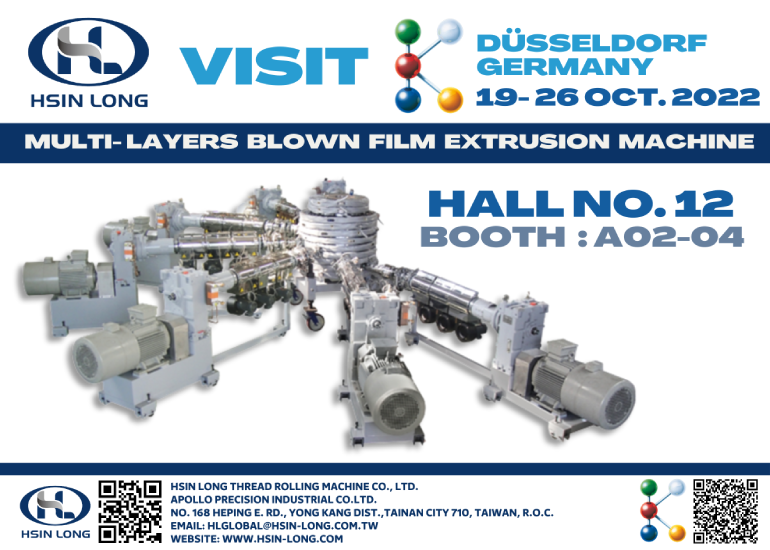 K SHOW 2022 will be held from 19th - 26th October at Düsseldorf, Germany. HSIN LONG, specialize in Blown Film Extrusion Die Head, is going to join this grand event and expecting to meet the old friends and new acquaintances as well. If you want to know how to select your ideal Die Head or to get more information about the Blown Film Extrusion Machine, we sincerely welcome you to visit HSIN LONG.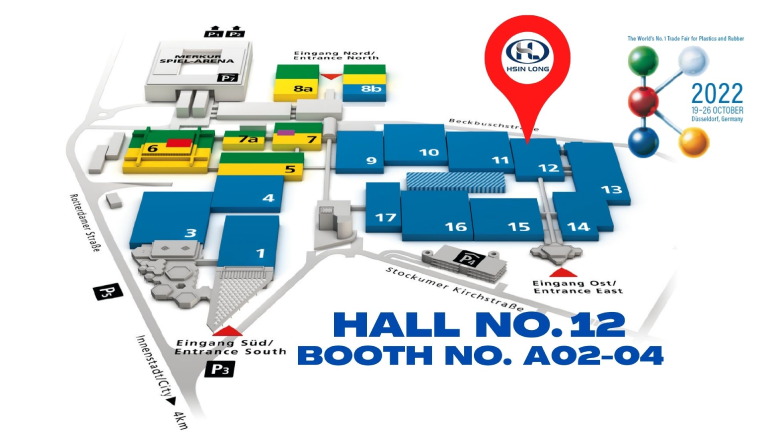 Author:HSIN LONG THREAD ROLLING MACHINE CO., LTD.
HSIN LONG is one of the leading manufactures of Blown Film Die Head with a high-speed to move up the ranks in the world. To draw on our technological superiority to kick off the journey to a world-class branded manufacturer, we expended the production facilities and introduced new processing machine continuously.