Interplas Thailand 2017
Interplas Thailand 2017
21 - 24 Jun. 2017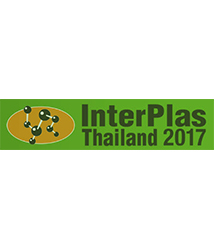 Exhibition Profile
Official website:
http://www.interplasthailand.com/index.html
Date:
21 - 24 Jun. 2017
Venue:
Bankok, Thailand
Exhibition Introduction:
"InterPlas Thailand 2017" is only one event that can provide the plastics and petrochemical manufacturing industry with the latest machinery and technologies, new knowledge, and global networks that the industrialists need to speed up manufacturing processes with cutting-edge functions. From efficient injection moulding, blowing, extrusion to recycling for various applications from automotive, electronics, packaging to medical devices, 17,000+ quality buyers from more industry sectors who will discover the new level of productivity from over 350 brands from 20 countries. Indulge in more intensity of business opportunities through dedicated pre-show marketing and promotional activities as well as business-inducing networking programs. This is the most comprehensive annual trade show and industry community event you should not miss.