Interplas Thailand 2017
Interplas Thailand 2017
21 - 24 Jun. 2017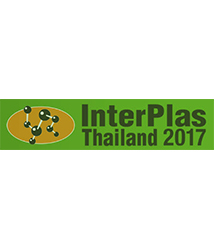 Exhibition Profile
Official website:
http://www.interplasthailand.com/index.html
Date:
21 - 24 Jun. 2017
Venue:
Bankok, Thailand
Exhibition Introduction:
"InterPlas Thailand 2017" is only one event that can provide the plastics and petrochemical manufacturing industry with the latest machinery and technologies, new knowledge, and global networks that the industrialists need to speed up manufacturing processes with cutting-edge functions. From efficient injection moulding, blowing, extrusion to recycling for various applications from automotive, electronics, packaging to medical devices, 17,000+ quality buyers from more industry sectors who will discover the new level of productivity from over 350 brands from 20 countries. Indulge in more intensity of business opportunities through dedicated pre-show marketing and promotional activities as well as business-inducing networking programs. This is the most comprehensive annual trade show and industry community event you should not miss.
Exhibition Situation
The 26th edition of InterPlas was held at the Bangkok International Trade and Exhibition Centre on the 21st of June to the 24 of June in pavilions 99 and 100. The fair show included companies from many different industries, including the plastic and rubber processing industry, mold industry and various machinery manufacturers. This year a total of 350 manufacturers from over 20 countries exhibited at the show.
2017 Change in Format 5 in 1 Exhibition
In 2015 and 2016 Reed Tradex changed the format so that InterPlas was a standalone exhibition, unfortunately this resulted in visitor numbers dropping from 45,000 to 15,000. This meant that for 2017 Reed Tradex brought back the original format that combined InterPlas with InterMold, Automotive Manufacturing, Assembly & Automation and the Surface and Coatings exhibitions respectively. We held an exclusive interview with Reed Tradex to find out the advantages and disadvantages of this.
Economic Recovery in Thailand – Thailand 4.0
• Out of the AESAN economies Thailand is the second largest economy after Indonesia with manufacturing accounting for 36% of their GDP (55% service industry, 9% agriculture).
• In 2016 the Thai economy grew by 3.2% mainly due to private investments and an increase in local consumer confidence.
• The plastic and rubber industries accounted for 11% of Thailand's total exports in 2016 (around 23.6 billion USD)
• With the new "Thailand 4.0" policy, 10 areas of investment have been selected by the government for investment. These are as follows: A new generation of cars, smart electronics, high-end tourism and medical tourism, agriculture and biotechnology, food innovation, intelligent machinery and automation, aerospace, biomass energy and biochemistry, digitalization and health care.
• The Thai government have committed to investing at least three trillion baht (88 billion USD) on infrastructure in the next eight years, with plans that include building highways and a high speed railway