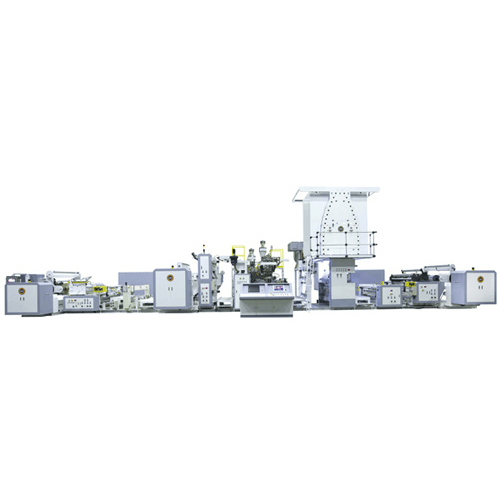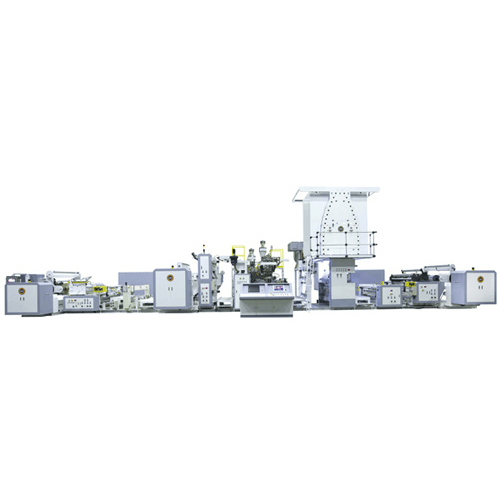 Classification :
High Speed Multi-layer Plastic Co-extrusion Lamination Machines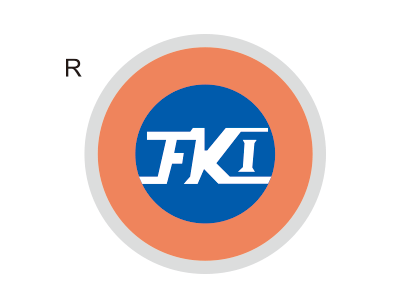 Country:
Phone: 886-6-2532157
Fax: 886-6-2533079
Contact Person: Susan Wei
●Co-extrusion lamination machine, two layers or three layer, designed at 350 M/min line speed for flexible packaging films application.
●Screw design to work with LDPE, PP, EVA, EAA and acid copolymers at stable and high output rate.
●Feed block and Auto T-die taking from leading brands to ensure best performance with minimum coating thickness.
●AC servo drives used to give accurate and stable line speed as well as tension control.
●Non stop for auto splicing and auto cut function for both unwinder and rewinder to work at same running speed without interruption.
●Rewinder with gap and contact function during the winding and roll change.
●PLC with HMI for total automation control with remote access through internet for trouble shooting or in house production monitoring.
Resin

LDPE or PP or EVA or EAA or SURLYN

Substrates for main unwinder

Material size

800mm dia. x 1250mm width and min. 800mm

Substrates for sandwich unwinder

Material size
800mm dia. x 1200mm width
Metalized PET film
8 - 10 micron
Lamination thickness
Coating thickness 9.1 GSM as standard,
Mechanical design speed
350M/min
Unwinder
2 drums turret system with EPC
auto splicing, auto cut, fully automatic control system
Tension range
3 - 30 Kg-f
Primer coating and dryer unit
Extruder A
65mm dia. screw, L/D=32:1
Main drive
50HP AC motor with vector inverter control
Extruder B
90mm dia. screw, L/D=32:1
Main drive
75HP AC motor with vector inverter control
Extrusion capacity
LDPE : 250 kg/hr
3 layer feedblock
Cloeren, USA
Co-Extrusion T-die
Cloeren, USA
Lamination unit
3 roller type
Sandwich unwinder
2 drums turret system (Manual tension)
Tension range
3 - 30 Kg-f
Winder
2 drums turret system with pre-run
auto splicing, auto cutting system
Tension range
3 - 30 Kg-f
Electric control panel