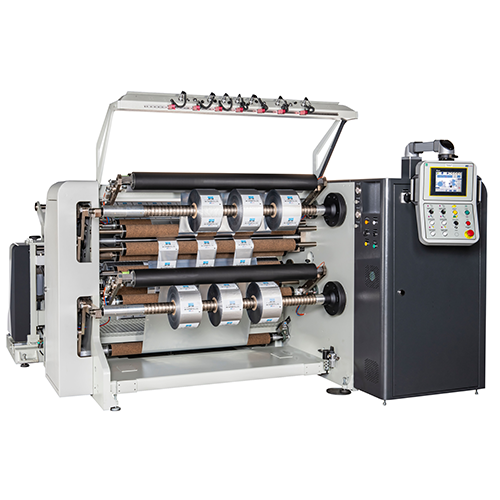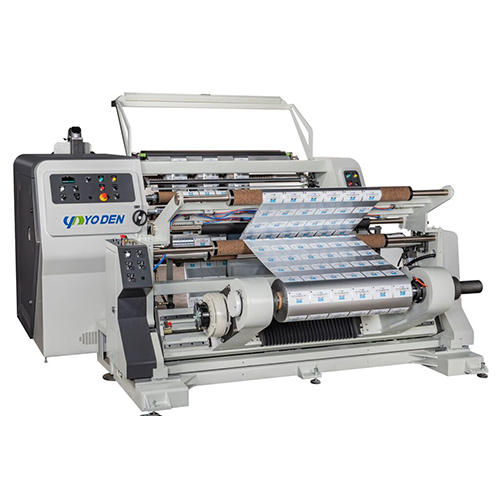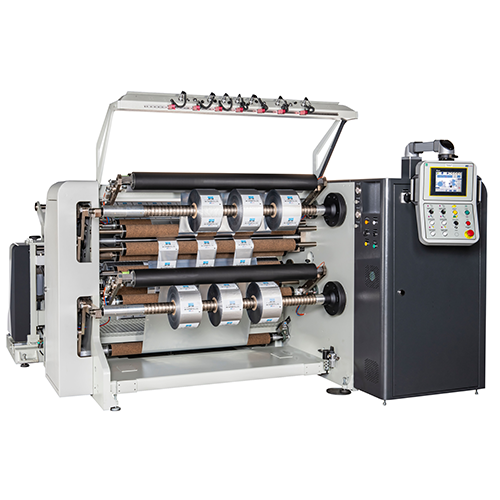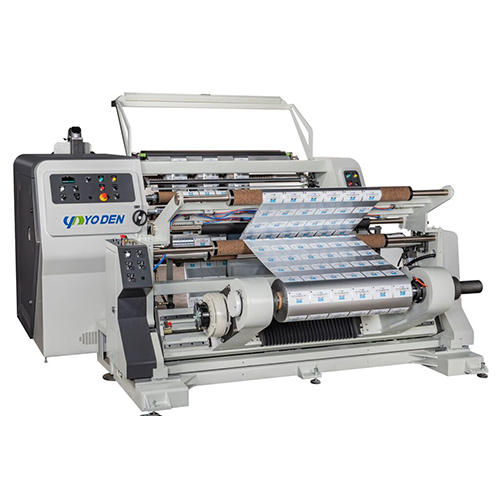 Classification :
Converting Machines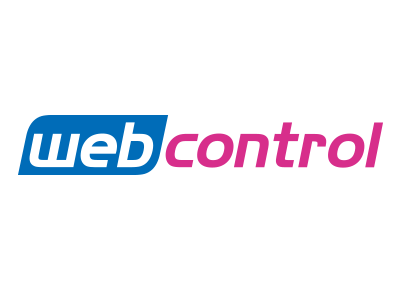 Country: Taiwan
Phone: 886-4-23587272
Fax: 886-4-23580882
Contact Person: Vicky Chen
All models slitting machine are able to slit various types and qualities of flexible packaging substrates as well as printing paper. The SLIT production line comes standard with differential rewinds and automatic tension control systems to be able to slit the toughest jobs. It is truly a one stop slitter.
| | |
| --- | --- |
| Model | SLIT-HSI |
| Speed(m/min) | 400 |
| Available width(mm) | 1300/1600 |
| Unwind diameter(mm) | 1000 |
| Rewind diameter(mm) | 600 |
| Minimum sit width(mm) | 50 on 1300 wide |
| STANDARD | |
| Digital guiding system | E+L |
| Infeed vacuum drum | ● |
| PLC and MMI touch screen | ● |
| AC vector drives | 3 |
| Unwind magnetic powder brake | ● |
| Unwind unit tension transducers | ● |
| Taper tension mode | ● |
| 3" differential rewind | ● |
| Unwind air shaft-3" | N/A |
| Hydraulic lift unwind air shaft-3" | N/A |
| Shaftless unwind unit | ● |
| Rewind finished roll unloading system | Option |
| Shear knife | Option |
| Rewind diameter increase-600mm | ● |
| Unwind web clamping device | Option |
| Rewind web clamping device | Option |
| OPTIONAL | |
| Unwind 6" air chuck | ● |
| 6" differential rewind | ● |
| Inspection table | ● |
| Laser core positioning system | ● |
| CE/UL | ● |